Summer is an excellent time to get outside and enjoy the beautiful surroundings. The best part about vacations is visiting and finding unexplored spots. Pack your carry-on and be ready to venture on a new experience this summer, to a place you've never visited but has always been on your bucket list. Depending on your interests, you can visit places known for their natural beauty, peace, adventure activities, and so on.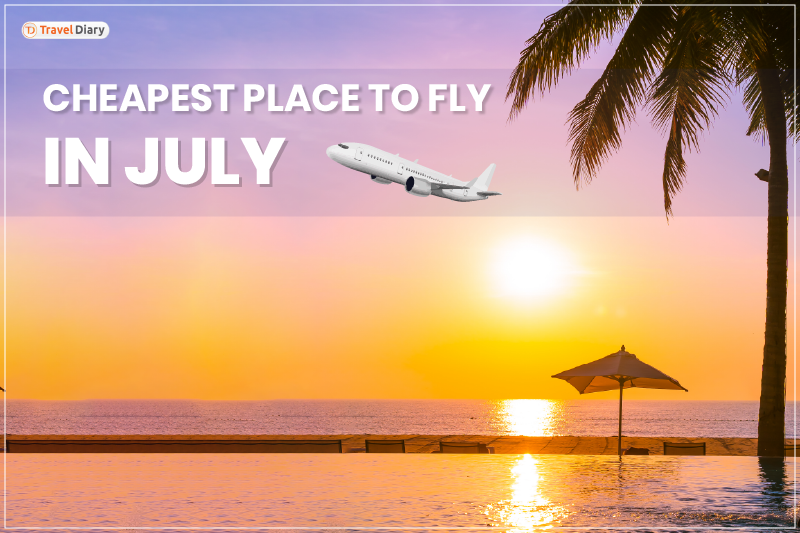 You can participate in exciting activities, spend quality time with friends and family, and generally take a break from your hectic daily schedule to recharge your batteries. So, here are some of the best and cheapest place to fly in July to see mesmerizing sights and enjoy the pleasant weather.
Cancun, Mexico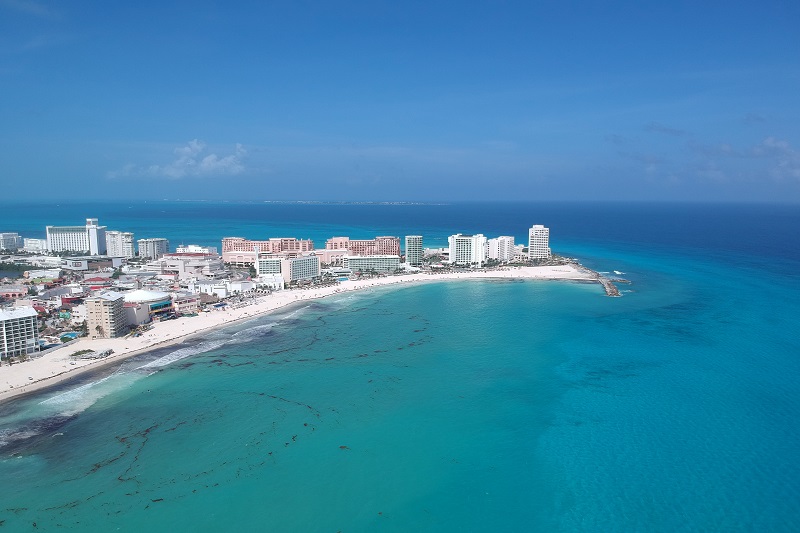 Cancun is a summer hotspot with tropical beaches and vibrant culture. It is known to be one of the best places for a budget-friendly trip. It is a popular summer destination due to its warm weather, clear turquoise waters, and endless stretch of white sand beaches. There are numerous activities to keep you occupied during your stay in Cancun. You can visit the well-known Mayan ruins of Tulum. Alternatively, go snorkeling to explore the underwater world. You can also go shopping and discover regional food in the bustling downtown area. So, book cheap vacation flights to USA and enjoy a budget-friendly tour of this amazing place.
Also Read:- Summer Vacations in the US
Chicago, Illinois
Chicago is one of the cheapest places to fly to USA during the summer season. The Windy City serves as a hub for several major airlines, including United Airlines, American Airlines, and Southwest Airlines, making travel easier and more affordable. But why should you visit Chicago this summer? This city, on the other hand, has a lot to offer. Chicago has something for everyone, from its stunning architecture to its world-renowned museums and delectable food. A visit to this city will give you a fulfilling travel experience.
San Francisco, California
Summer in San Francisco is a magical time. The good news is that cheap flights for summer to visit this city are not difficult to find as you can find the best deals at Indian Eagle. First and foremost, it is famous for the iconic Golden Gate Bridge, its rich cultural history, and the breathtaking views of the Bay Area. The city is a melting pot of different cultures, and you'll find some of the best food, music, and art here. Summer camps in San Francisco is jam-packed with events and activities for everyone. If you're looking for a little adventure, you can also hike to the nearby hills or explore the scenic coastline.
The Bahamas
It is not surprising that the Bahamas is one of the cheap places to fly in USA, given that it is most popular during the winter months when tourists from the Northern Hemisphere seek to escape the cold. Due to the competition between resorts on the island, you are likely to find satisfactory Bahamas time-out deals throughout the year, but July is a splendid month to find even better deals. In July, you can also find excellent flight deals to the Bahamas, as airlines try to fill seats during this less popular time of year.
San Juan, Puerto Rico
If you're looking for a tropical getaway that would fit your budget, San Juan, Puerto Rico should be at the top of your list! It's a fantastic city, but there's so much more to see and do here. Here's why it's one of the best places to book cheap vacation flights. It is known for its beautiful beaches, vibrant culture, and rich history, and it is a popular destination for outdoor activities like hiking and snorkeling. Summer is also a time for cultural events, such as the San Juan Music Festival and the International Salsa Congress, where you can learn about the island's music and dance.
Asheville, North Carolina
It is the hidden treasure nestled in the Blue Ridge Mountains that has recently taken the travel world by storm. And it just so happens to be one of the cheapest place to fly in July. Asheville is a perfect getaway for your next summer holiday destination. Summer in Asheville is jam-packed with festivals and events. You'll get a taste of the city's vibrant culture at events ranging from the craftworks festival to the leaf Festival. If you enjoy music, you'll enjoy the city's outdoor concerts and performances. So, if you plan to visit this beautiful town, then book Indian Eagle flights at cheap rates and enjoy an affordable journey.
Do summer flight prices drop?
Yes and no, depending on the situation! Summer is a popular travel season, with many people taking vacations and visiting family, so airfare prices frequently rise during this time. But this isn't always the case! During the summer months, airlines and cheap flight booking travel agency frequently offer special deals and promotions to entice travelers. As a result, good deals on flights might be available during this time. You may be able to save money on your summer flight by being flexible with your travel dates and keeping an eye out for promotions.
These are some of the popular cheapest place to fly in July. So this summer make plans for a perfect summer holiday. Relax in a pleasant climate, admire stunning panoramas, and opt for interesting activities while escaping increased temperatures and the busy lifestyle of metropolises. Before the mercury increases, plan your trip  to any of these stunning summer destinations in USA. 
If you are planning to visit the United States of America this summer, then book cheap flights to USA with Indian Eagle. Now, don't wait anymore! Book your itinerary and pack your bags to have a memorable and fun trip.