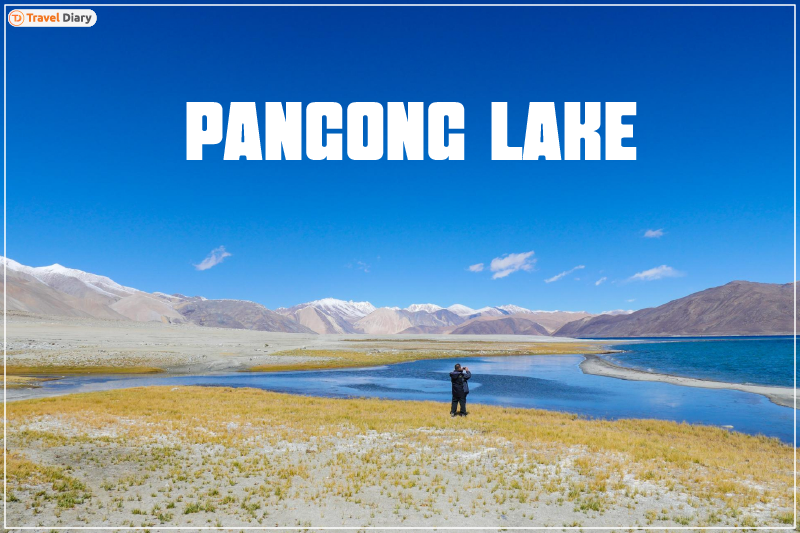 Officials in Ladakh have sent out a travel advisory to travelers heading to this area to not stay near the Pangong Lake area without booking it before arrival. There were many complaints that tourists in Ladakh were facing difficulties in arranging accommodation in high-altitude places. This was due to the sudden rush of tourists. The tourism department in Ladakh have also gone ahead and advised people to avoid traveling to high-altitude areas such as Changla, Khardongla, Tsomoriri, Pangong Lake, and Penzela before completing the mandatory 48 hours acclimatization in Leh.
The Ladakh tourism department sent out an advisory on Friday, 17th June stating that accommodation is limited in the Pangong Lake area as it is a wild-like notified sanctuary. And as these are limited, visitors must not plan to stay at the Pangong area without making any prior bookings for the same.
Also Read: Top Tips to Travel Responsibly in Ladakh
The Pangong Lake is nearly 160 km long and is known as the world's highest saltwater water body. 1/3rd part of the lake lies in India and the rest of the 2/3rd lies in neighboring China. It is located at an altitude of almost 4,350 m and attracts thousands of tourists in Ladakh every year.
Ladakh is one of the most popular tourist attractions in India. And people look forward to visiting the deep blue and pristine Pangong Lake during their trip here. It appears in a stark contrast to the white arid mountainous region that surrounds it.
Also, in order to avoid any inconvenience, the authorities have advised tourists to book a taxi or rent cars prior to their arrival through any registered tour operators or travel agents. Travelers should also contribute in maintaining the cleanliness of all tourist hotspots in the region. They are further advised to respect the environment, culture, traditions and to follow all the advisories, rules, and regulations.
You can book international flights to India through Indian Eagle and save more on your travel expenses; so, you can splurge on your much-awaited trip to Ladakh.
Disclaimer: 
Indian Eagle claims no credit for the images featured on its blog site. All the visual content is copyrighted to its respective owners only. We mention the source name of the image whenever possible and found. However, if we miss acknowledging the owner's source, please contact us. In case, owners don't want us to use their images, we will remove them promptly. We believe in providing proper attribution to the original author, artist, and photographer.