When the chaos around you starts to overwhelm you, all you need to do is take a breather from the routine and seek solace in nature's calm. Set out into the wild and it will set you right! Go for nature walks, hike the mountains, admire the sunrises/ sunsets, relax by the waterfalls, and when the dusk falls, set a camp and call it a day! But, wait.. is this your first time camping? We have some tips for you on how to choose a perfect campsite.
Many factors and careful inspection go into choosing a good campground. Firstly, where you pitch your tent has a big role to play in ensuring a great camping experience. Apart from the scenery and solitude aspects, you need to inspect the campsite in terms of its terrain, accessibility to water resources, potential hazards, weather conditions, etc. If possible, set up your camp on an established campground so you do not harm the fragile ecosystem. After all, sustainable travel is the way to go! Moreover, established campgrounds do have designated spaces for tents, tables, and campfires. Below is an infographic detailing the 10 most useful tips on how to choose a perfect campsite.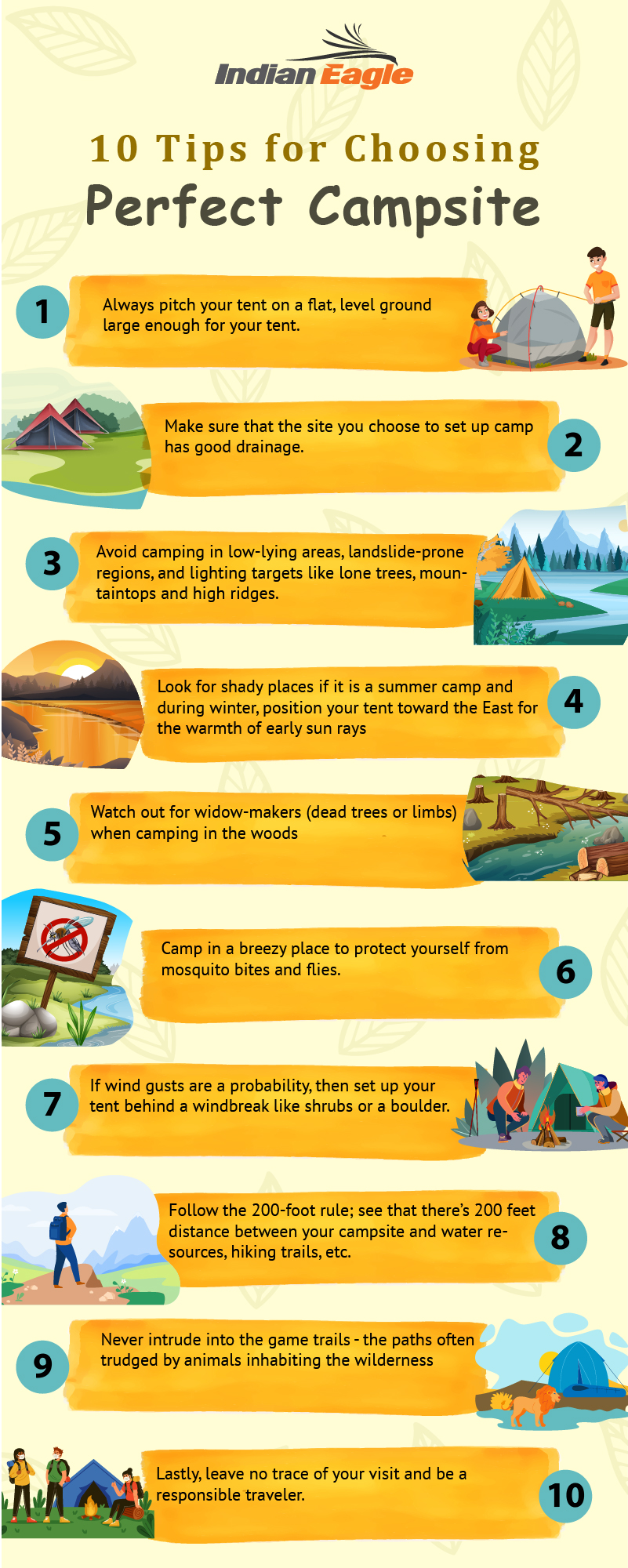 Indian Eagle is a leading travel booking company known to offer cheap flights from USA to India. Indian Eagle's Travel Diary brings to you interesting travel articles, guides, tips, as well as latest travel-related news, updates and other information related to India travel.