Mumbai is known for its delectable street food. Be it pav bhaji, bhel puri or vada pav, you can find all these delicacies at numerous eateries. But when you are running late for your flight or you crave some local food items after landing in the city, there are many restaurants near Mumbai airport that you can visit.
Did you land in Mumbai via international flights and craving for your favorite dish? Satisfy your hunger for mouth-watering food by visiting these restaurants near Mumbai airport.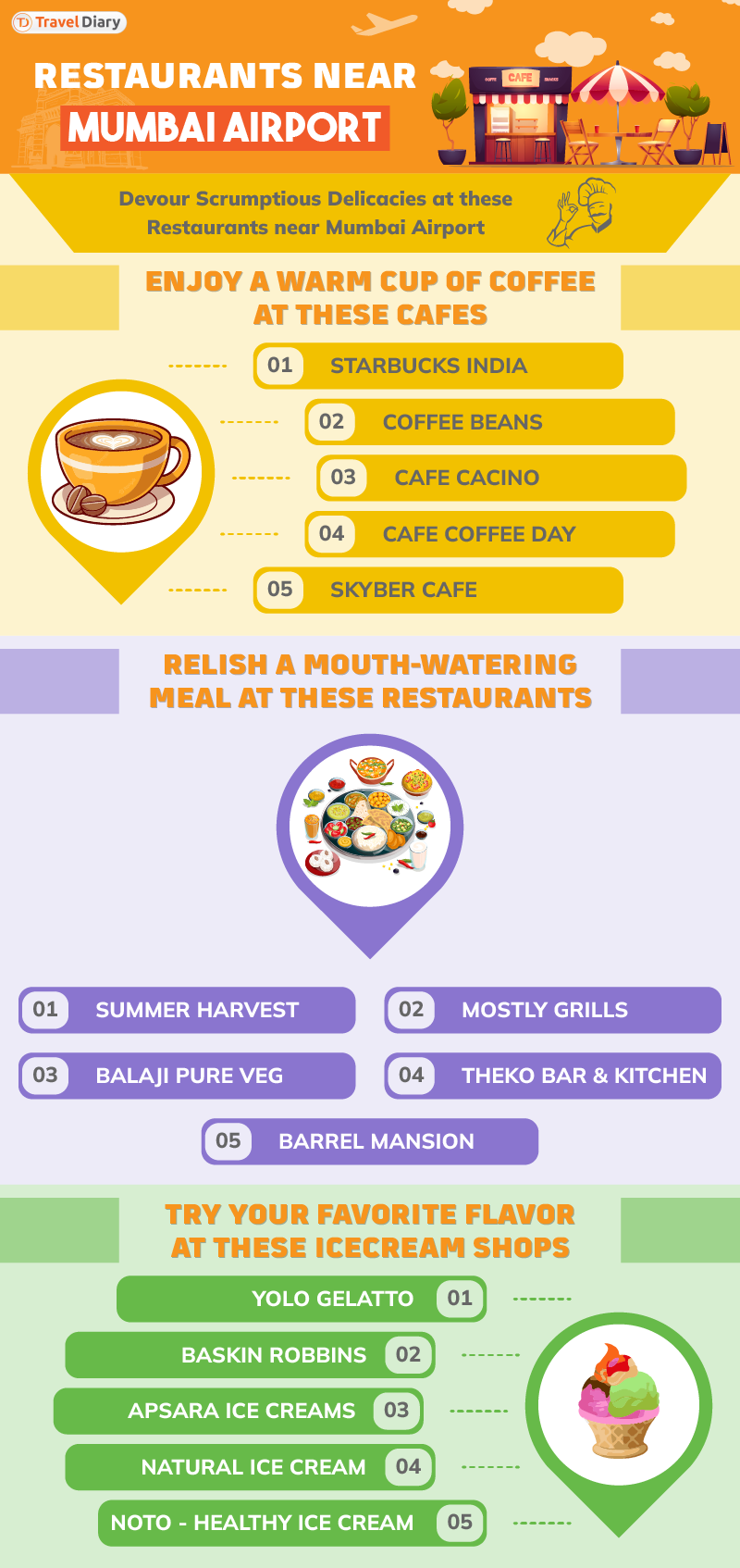 You can book cheap flights from Newark to Mumbai through Indian Eagle and travel to this city to discover the mouth-watering local cuisine. So, why wait? Plan your itinerary today!