One of the largest salt deserts in the world, the Rann of Kutch is a must-visit in the state of Gujarat. The surreal landscapes and the glittering white sand on a full moon night is a bumper prize for a photographer. Over the last few years, these exceptional features of the salt desert have made it one of the best places for offbeat travel in India.
But what is the best time to visit Rann of Kutch? Rann Utsav is the perfect time to experience this beautiful salt desert in all its glory. Rann Utsav 2022-23 has already begun and it will continue till February 20th, 2023. Here are some reasons why you should visit Rann of Kutch during this white salt desert festival. 
Reasons to Visit Rann Utsav
Pleasant Weather
Thankfully, Rann Utsav is celebrated during the winter season and the weather remains pleasant and favorable for sightseeing and exploring the area. You will get to spend more time outdoors admiring the beauty of the desert.
A Memorable Stay in the Tent City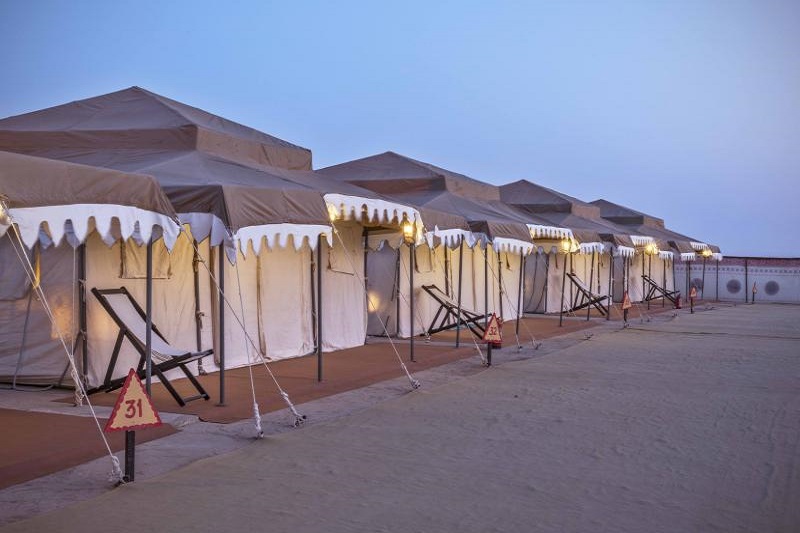 Though you need to book in advance, the best options for accommodation close to the desert are open to tourists during the festival. From the luxurious White Rann Resort providing AC tents and modern amenities to the comfortable non-AC Swiss Cottages, you will have the best time visiting Kutch during Rann Utsav. Just make sure that you get the bookings done in advance.
Special Sightseeing Packages
Rann Utsav Packages cover the best places to see in Rann of Kutch and show you around the beautiful white salt desert, taking you to places such as Mandvi Beach, Dhordo, Bhuj, Dholavira, etc. So, travelers visiting Rann of Kutch during this annual festival can enjoy a great sightseeing experience. Moreover, you will also have access to a lot of fun and adventurous things to do in Rann of Kutch during the festive season.
Souvenir Shopping
The Rann Utsav is a celebration of the colorful crafts and exquisite artwork famous in the Rann of Kutch. You can check out the many stalls lined up on the desert land and collect some of the amazing artworks to take as souvenirs back home. If you are interested in art, you can talk to the local craftsmen at the stalls to know more about the art and culture of Gujarat.
Cultural Experiences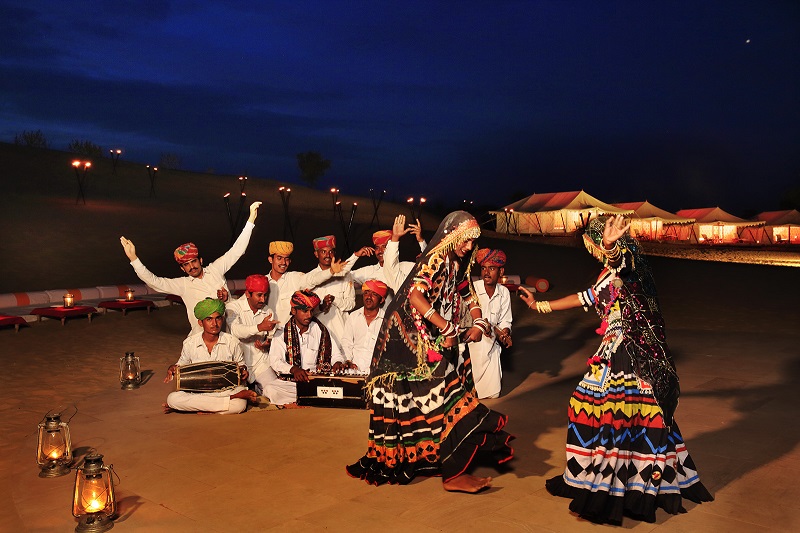 Rann Utsav hosts several folk music and cultural performances that will give you a clear picture of the culture and traditions of the region. Food stalls set up across the region treat you to authentic Gujarati delicacies. If you are planning a family trip to Rann of Kutch, this festival season is the best time to visit.
Surreal Views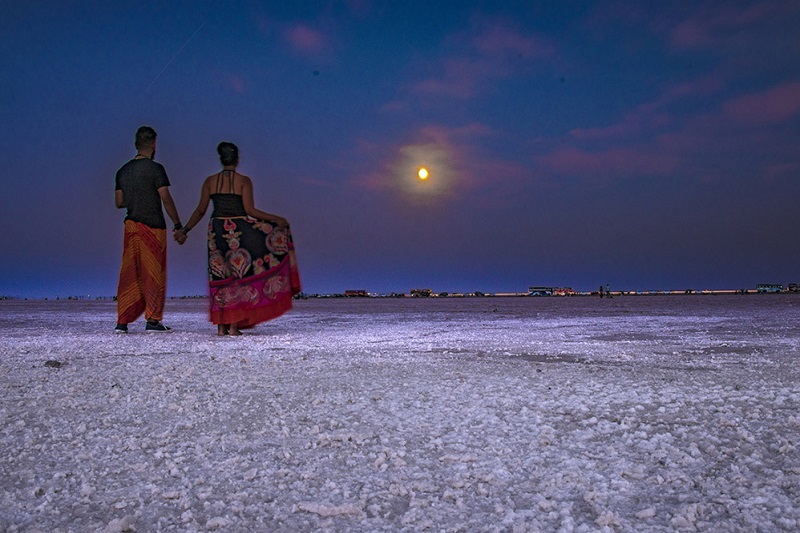 The White Salt Desert looks its best on a full moon night. The reflected glow of the white salt desert is a sight to behold! The desert looks like a white sea under a gleaming full moon. To witness this, you need to plan your trip on the full moon dates during the three months of the Rann Utsav.
Adventure Opportunities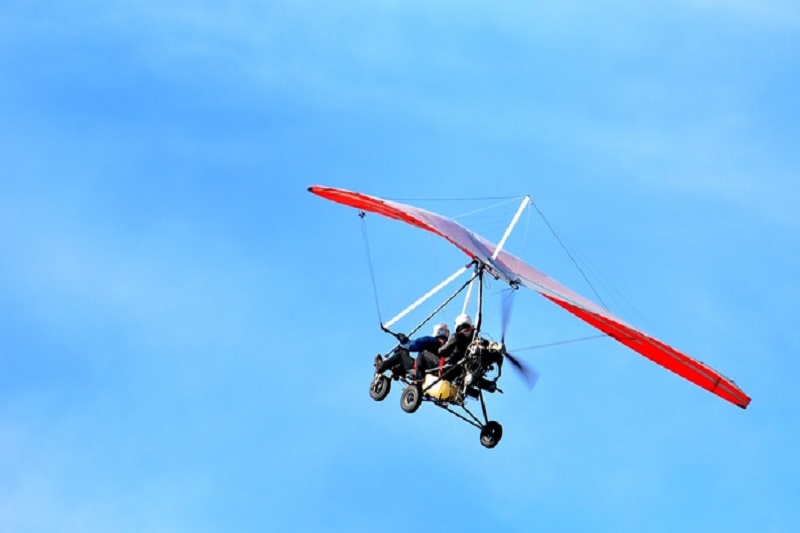 The Rann of Kutch mostly remains barren and lonely throughout the year with minimum visitors. It's only during Rann Utsav that it witnesses a sea of visitors from all parts of the world and it is during this time that most adventure options are open for tourists. You can enjoy parasailing, paramotoring, ATV rides, segway rides, camel rides, etc.
How to Reach Rann Utsav?
By Air
The nearest airport to Rann of Kutch is Ahmedabad International Airport which connects both domestic and international flights from the USA, UK, and other foreign destinations. In case you are too late for advance booking, you can get last-minute at IndianEagle at affordable prices.
By Rail
Kutch Railway Station has smooth connectivity with the major Indian cities. On reaching the station, you can get a taxi to the Rann Utsav venue.
By Road
Rann of Kutch has good road connectivity from various cities of Gujarat such as Ahmedabad, Jamnagar, and Rajkot.  
FAQs
When is Rann Utsav celebrated?
Every year, Rann Utsav is celebrated in the winter season for nearly 100 days. The celebrations usually start in October or November and extend till January or February. Rann Utsav 2022-23 began on 26th October and it will continue till February 20th, 2023 
How much does a Rann Utsav package cost?
There are three Rann Utsav packages available for travelers this year. The cost of a 2-day (and 1 night) package begins at INR 4600 and a 3-day (and 2 nights) package price starts at INR 9000. Packages for 4 days and 3 nights are also available for INR 13500 and above. You can visit rannutsav.com for details of packages, where you can also make the booking.