Traveling through stunning blue sky admiring marvelous hills or clouds, and landing in a completely distinct place in a matter of hours is unlike anything else. What about navigating an airport? Less exciting, and occasionally quite stressful. If you are traveling to or from Orlando, here is a guide to help you make the most of your time at Orlando International Airport (MCO), covering everything from gates and parking to airport details.
Orlando International Airport, located six miles from the city center, is a bustling hub for domestic and international travelers. Whether you're in town to visit the amusement parks or explore the other popular tourist attractions here, you'll almost definitely be arriving/departing through the airport. It has two terminals along with a hotel and is one of the busiest airports in the United States. If you are planning to visit Florida, then you can book Indian Eagle cheap flights to save more. 
MCO serves as the primary entry point for most international visitors to the city and its numerous attractions. It's situated 6 miles southeast of the city and, with 40 million passengers passing through its two terminals each year, it's the second busiest airport in Florida after Miami and one of the busiest airports in the world. Many top airlines offer flights to Orlando international airport and this airport serves as a major hub for JetBlue, Spirit Airlines, and Southwest Airlines.
Orlando International Airport's Regulations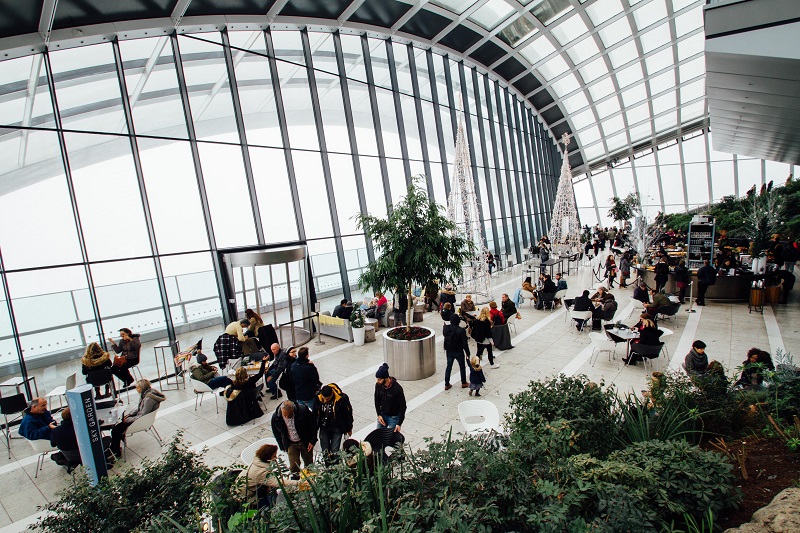 Even passengers with limited mobility can fly to Orlando Florida international airport without any hassle. It also provides a parking facility for travelers who need a place to leave their cars while they are away. Budget parking option is available for travelers looking to save a few dollars. 
However, keep in mind that you will need to take a complimentary shuttle from these parking lots to the Orlando international airport terminals. Consider using valet parking if you want complete convenience. You won't have to be concerned about anything. Simply arrive at the airport, hand over your keys, and call the service when you arrive back. 
MCO Security and Customs
MCO has three security checkpoints; one on the west side of the main terminal, serving gates 1–59, and one on the east side, serving gates 70–129. While the third security checkpoint is on level 2 of Terminal C. The wait times for the security checkpoints are displayed and updated regularly on the top right of the airport's website, so you can plan your arrival accordingly.
PreCheck by TSA
TSA PreCheck lanes are open at both the east and west checkpoints from 4 AM to 8 PM daily. Authorized applicants obtain expedited screening, which includes not having to pull waistbands, shoes, or sunlight outerwear and being able to leave laptops and 3-1-1 obliging beverage bags in their carry-on. The airport also has a TSA PreCheck Enrollment Center on level 2 of Terminal B close to baggage claim 23, which is available from 8 AM to 1 PM and 1:30 PM to 4:30 PM on weekdays.
Airport Lounges at MCO
Orlando international airport MCO has 7 lounges, the majority of which are accessible when you buy a pass. But if you are flying via first class or business class, you will most likely get complimentary access to the concerned airline's lounges. The Delta Sky Club and USO are the only two lounges that do not receive a purchased entry.
Hotels near MCO Airport
MCO airport lodging is available regardless of the budget, with options ranging from 2 to 4 star hotels. If you want comfort, the Hyatt Regency offers world-class facilities and is situated inside the Orlando international airport terminals (between Terminal A and B). Apart from this, there are countless other options within 3 miles.
If you are wondering how to book cheap flight tickets then visit top travel websites to get better deals and have a budget-friendly trip.
Tips to spend quality time before boarding your flight from Orlando International Airport 
Last-minute souvenirs can be purchased at the airport.

You can access an arcade to keep the kids entertained.

There is free wireless internet access throughout the public areas so you can use it to watch something.

There are companion restrooms available and you can use these if you need.

Stay at the hotels available on the premises in case you have a long layover.

There are numerous rental car options available so you can explore tourist attractions near the airport.
Traveling to and from Orlando International Airport would not be a problem as numerous modes of transportation are available. Whether you are arriving in Orlando or heading out on the next leg of your journey, any trip goes a little more smoothly when you book reliable international flight tickets. 
So, book Indian Eagle cheap flights and make your trip budget-friendly and hassle-free. It is a trusted cheap flights agency that has been offering affordable travel between USA and India for the past 15 years. 
Frequently Asked Questions
Is American Airlines at MCO Terminal A or B?
American Airlines uses Terminal B at the Orlando International Airport. The terminal might change for some flights, although this is rare. So, make sure you confirm the terminal when you arrive at the airport. 
Is it possible to sleep at Orlando International Airport?
Orlando International Airport is open 24 hours a day, seven days a week, and travelers are not instructed to vacate the secure area overnight, so resting at the quieter airside is an option if you have cleared security procedures before they close for the night.
How early should I arrive at Orlando International Airport?
The Greater Orlando Aviation Authority advises passengers to arrive three hours before their flight's departure time. It is best to contact your airline directly for specific flight information.
Orlando International Airport has how many terminals?
Terminals A and B have four airside concourses each, and Terminal C is a 4-minute train ride away from Terminals A and B. 
Is TSA PreCheck available at Orlando International Airport?
TSA PreCheck lanes are available at all MCO security checkpoints from 4 AM to 8 PM daily.