Are you planning to celebrate New Year's Eve in Dallas? Well, it's a great idea to ring in the new year in some of Dallas' best spots. Although you can enjoy the unique nightlife in the city all year long, Dallas has numerous exciting activities and events especially organized for the New Year. 
If you have never attended memorable New Year events in Dallas, now is the time to make plans to make the day even more joyful. You can get a plethora of options for celebrating New Year's Eve through an array of events during Dallas New Year's Eve 2023. Be it live music concerts or breathtaking fireworks displays, you will love it all. 
If you're in town on New Year's Eve, here are some of the best places to celebrate New Year events in Dallas.
Royal Meyers Garden
Dallas Zoo
Firecrackers at Reunion Tower
Great Gatsby Party
Royal Masquerade Ball
Epic Waters Cruise
NYElectric at W Dallas Hotel
Royal Meyers Garden
Are you looking for the perfect New Year Eve events in Dallas to attend with your family? If yes, the Royal Meyers Children's Adventure Garden is the perfect place to ring in the new year. This special family party is held at the Dallas Arboretum from 10 AM to 2 PM. The party begins with games, continues with a ball drop, art and craft activities, a dance party, and concludes with confetti.
Dallas Zoo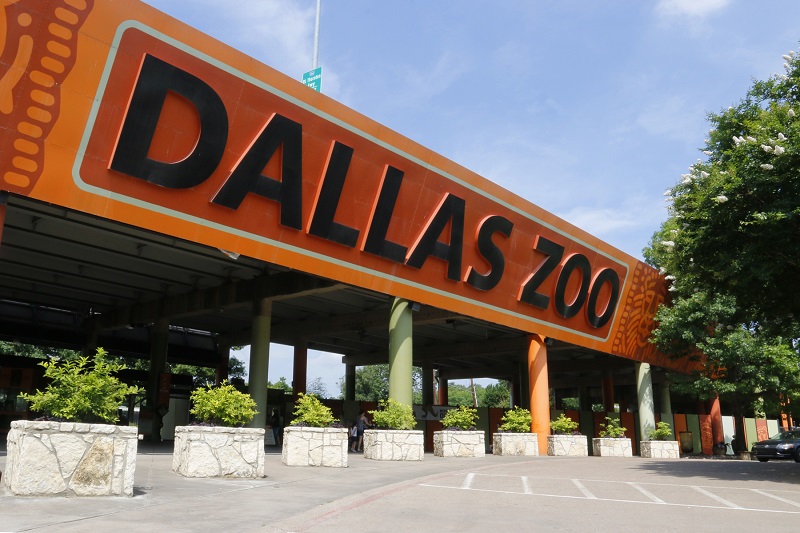 Another fantastic way to ring in the New Year in Dallas is to admire the beautiful lights at the Dallas Zoo. A mile-long driveway decked out in thousands of lights, lanterns, and 3D animal displays will definitely amaze you. Make reservations in advance and gorge on some snacks and hot chocolate during your safari adventure.
Reunion Tower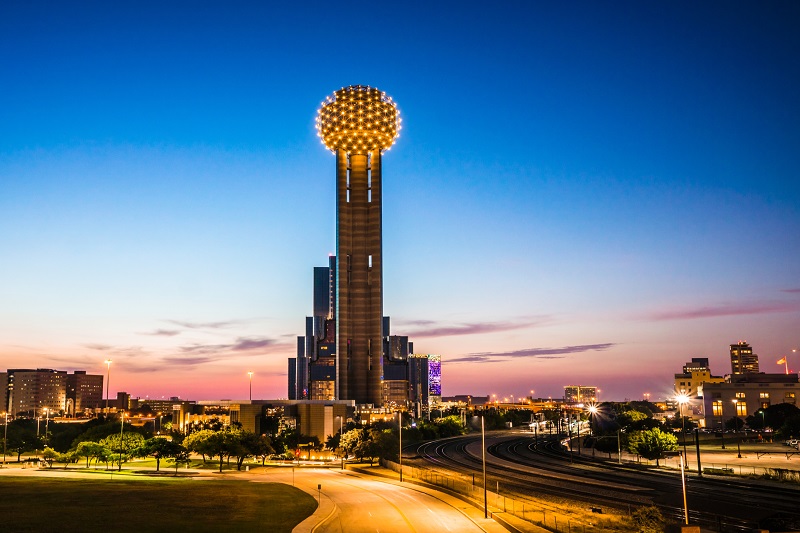 One of the most exciting New Year's events in Dallas is the spectacular firecrackers that light over the Reunion Tower. This is also one of the best things to do in Dallas on New Year's Eve. Daytime entrance at the terrace is permitted, where you can enjoy scenic views of the surroundings. Drive through downtown Dallas to see the spectacular fireworks display during the night. The enthusiastic light shows make this a must-see New Year's Eve place in the city.
Great Gatsby Party
Now is the moment to say goodbye to the casual and boring new year's party and dress up for the fun-themed bash at the luxury restaurant in Fort Worth. This music party will be an unforgettable experience. The party will include a live melody by a popular band, while exotic wine and beer are served at the bar. You can also avail of a special New Year's Eve parcel for full-night visits, a late check-out option, and much more.
Royal Masquerade Ball
Spend New Year's Eve in Dallas at the lavish Royal Masquerade Ball Party. At this exciting event, you can enjoy the Kings and Queens. The party begins at 9 PM and includes free champagne and hors d'oeuvres (a starter from European cuisine) for all attendees. They offer numerous tickets and packages offering an array of facilities so, you can choose one based on your budget and preference. 
Epic Waters 
One of the best New Year events in Dallas takes place at Epic Waters. With the purchase of Cabana tickets, the big waterpark in North Texas delivers an indoor sailing experience. The park hosts three New Year's Eve ball drops between6 and 9 PM, then later again at midnight. Celebrate New Year's Eve here and gorge on delectable meals and try exotic beverages as you dance and play games.
W Dallas Rooftop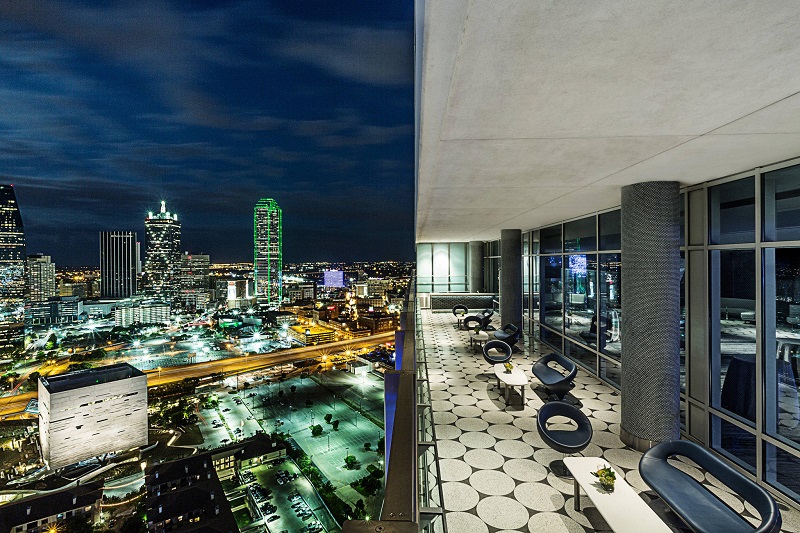 NYElectric W Dallas Rooftop New Years' Eve Party is one of the best ways to welcome the upcoming year in this city.  With a state-of-the-art terrace lounge, it also has an open bar that offers premium spirits, cocktails, and other beverages. DJs here will further increase the amount of fun you can have at this party.  Click pictures of the mesmerizing display of firecrackers that will light the night sky. Before you plan to be part of this party, remember that adults over the age of 21 are not allowed.
Whether you want a simple or extravagant celebration, Dallas has a variety of exciting options for you to choose from. So, which of the New Year events in Dallas would you like to attend? Comment below and let us know! 
Are you planning to celebrate this New Year in Dallas? Book low-cost Indian Eagle flight tickets to have a budget-friendly and memorable trip. So, why wait? Plan your trip, grab Indian eagle flight deals and get ready to welcome the upcoming year in an exciting way!