There are nearly 63 National Parks in the USA with a greatly diversified ecosystem.
Wildlife and geology combined with the beauty of nature, and amazing recreational things
attract several tourists to these Parks.
The US Congress declared these parks as Protected Areas and these are taken care of by
the National Park Service.
Here are a few of the best National Parks in the USA that you can visit for various activities.
1) Grand Teton National Park
2) Yellowstone National Park
3) Yosemite National Park
4) Grand Canyon National Park
5) Glacier National Park
6) Bryce Canyon National Park
7) Rocky Mountain National Park
1) Grand Teton National Park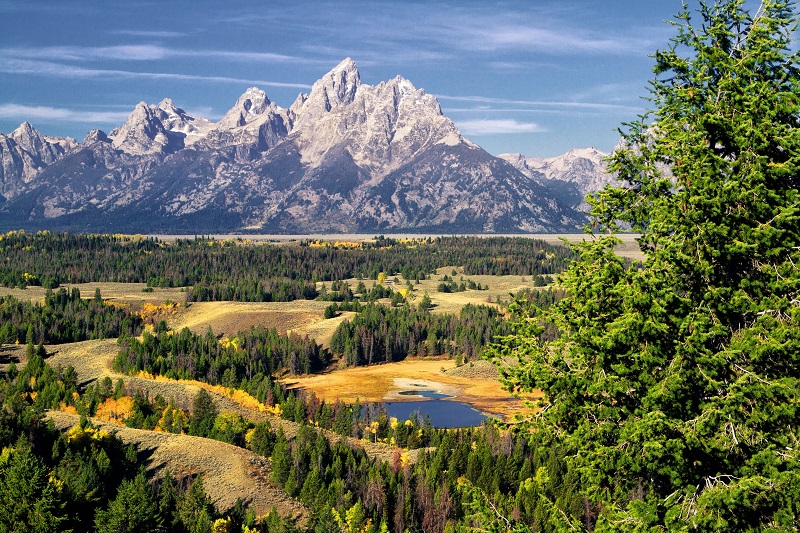 You will find the Grand Teton National Park located in Wyoming. The mighty Teton Range, a mountainous range approximately spread across 65 kilometers, occupies a major portion of this park.
It is one of the best national parks in the USA. Here you can indulge in activities like camping, boating, mountaineering, hiking, fishing, and winter activities like snowmobiles, ice fishing, snowshoeing, and cross-country skiing.
There are many visitor centers and places for accommodation here. Due to the hilly terrain of the park, you need to be careful when visiting it. Bugs and bears are also a threat to visitors.
2) Yellowstone National Park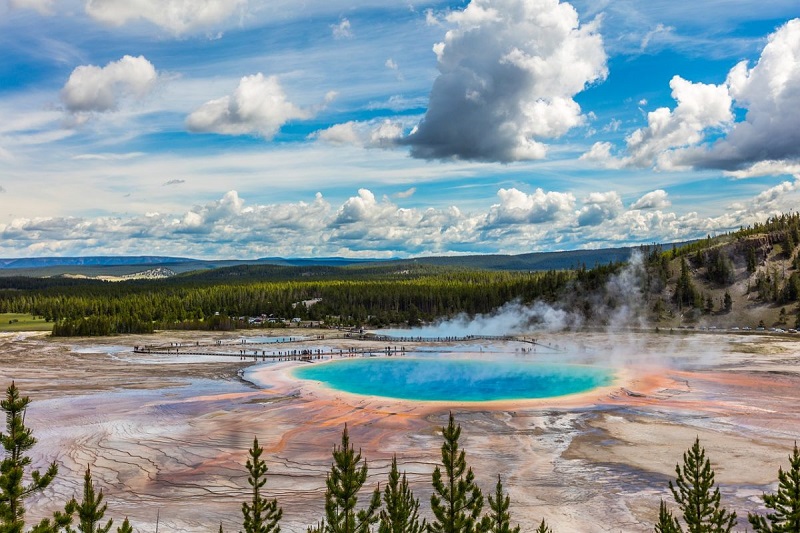 This park was one of the first National Parks in the United States. It extends from
northwest Wyoming to parts of Idaho and Montana.
Wildlife, geothermal features, biomes, and subalpine forests attract several tourists here.
You can find herds of bison, wolves, bears, and elks in this park. Camping, fishing, hiking,
boating, and sightseeing are famous here.
3) Yosemite National Park
Yosemite National Park is located in the state of California. This park is surrounded by Sierra National Forest and Stanislaus National Forest and is managed by National Park Service. It is one of the oldest parks in US. It received the UNESCO World Heritage Site tag in the year 1984.
You can find streams, lakes, glaciers, granite cliffs, mountains, giant sequoia groves, and
waterfalls here. You can also see here a diversity of animals and plants. The popular
activities done here are hiking, camping, mountain climbing, and rock climbing.
4) Grand Canyon National Park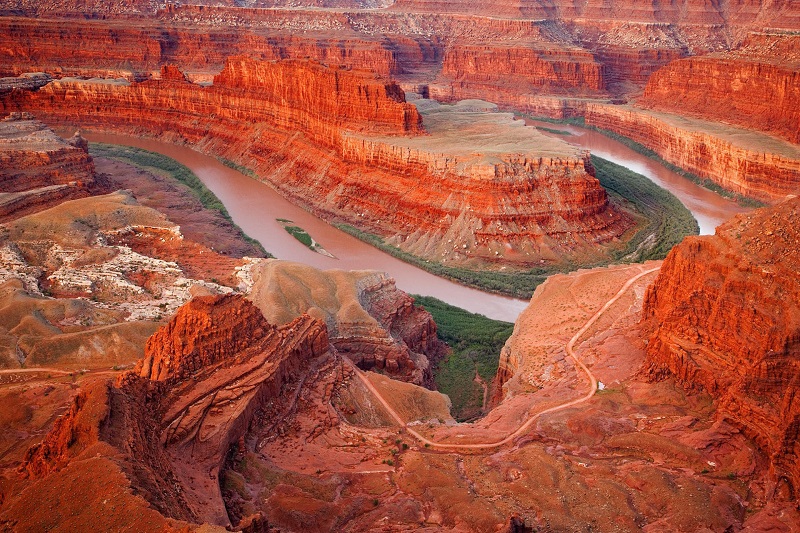 Located in the state of Arizona, the 15th national park in the country is often considered to be one of the wonders of the world due to its irregular mountainous terrain.
At the end of the 18th Century, roads were built and this place was soon converted into a
tourist place. In 1979, this park was designated a UNESCO World Heritage Site. Hiking trails like the Transept, Uncle Jim's, North Kaibab, and Widforss Trials are popular here.
Also Read:- Parks in San Francisco
5) Glacier National Park
Glacier National Park is located on the border of US and Canada, near the Canadian
provinces of Alberta and British Columbia. Popularly called the "Crown of the Continent
Ecosystem" and considered to be the largest National Park in the US, this park has nearly
130 lakes and hundreds of species of plants and animals.
Mountain goats, bears, moose, Canadian lynxes, and wolverines are high in number here.
You will also see here many species of birds, fishes, amphibians, and a few reptiles. Fishing, camping, and cross-country skiing are popular activities to do here.
6) Bryce Canyon National Park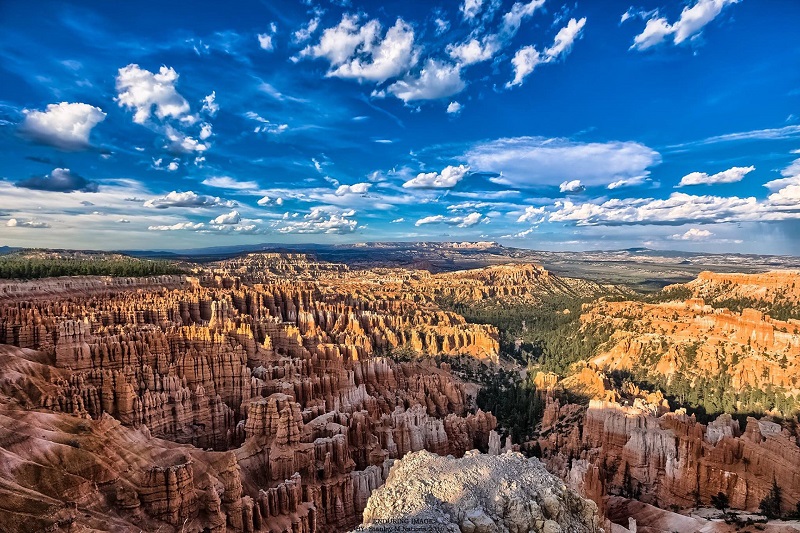 Bryce Canyon National Park is located in the state of Utah. This park lies between the
geographic limits of the Colorado Plateau and you can find here the sedimentary rocks
formed due to steam erosion and frost weather.
Visit popular spots here like the Aquarius Plateau, Henry Mountains, Rainbow Point, Bryce
Amphitheater, White Cliffs, Vermilion Cliffs, and Yellow Creek. You can find approximately
400 varieties of plant species and 170 species of birds in this park.
7) Rocky Mountain National Park
Rocky Mountain National Park is located nearly 90 kilometers from the city of Denver in the state of Colorado; between the towns of Estes Park and Grand Lake. UNESCO listed this park as a World Biosphere Reserve in 1976.
You can go fishing, rock climbing, snowshoeing, mountaineering, backcountry, and cross-
country skiing here. While sightseeing around the park, you may come across bighorn
sheep, wolverine, black bears, bison, foxes, black bears, moose, and snowshoe hares.
So, why not plan a visit to these National Parks soon? And if you are looking for India to USA flights, then visit Indian Eagle for the best deals.