For those who thrive on high energy, New York is the ideal vacation destination! There is so much to see and do in New York that there simply isn't enough time. Aside from its lively streets and beautiful architecture, New York City is a culinary hotspot. Authentic Indian cuisine can be found in abundance on New York's streets.
Indian restaurants in New York serve everything from homemade comfort foods like curry and naan to street food like chaat. Try these restaurants the next time you're in New York for a flavor-packed culinary adventure.
List of best Indian restaurants in New York
Benares
Brick Lane Curry House
Darbar Grill
Bombay Bread Bar
Indian Accent
Junoon
Spice Symphony
Benares
This restaurant, named after a city in India known for its street delicacies, serves a variety of dishes ranging from fish and meats to vegetarian options. Chef Peter Beck oversees the menu, which includes tandoori specialties as well as curries from both northern and southern India. It's a must-visit Indian restaurants NYC spot for a hearty home-style Indian meal at a reasonable price.
Brick Lane Curry House
This restaurant is well-known for its hot habanero curry, known as phal, in addition to its spectacular Indian cuisine. For those who are brave enough, nine curries on the menu are ranked in terms of spiciness, and it is this very challenge that has brought the restaurant fame. So, if you're interested in tandoori food or want to take on the challenge, go to Brick Lane.
Darbar Grill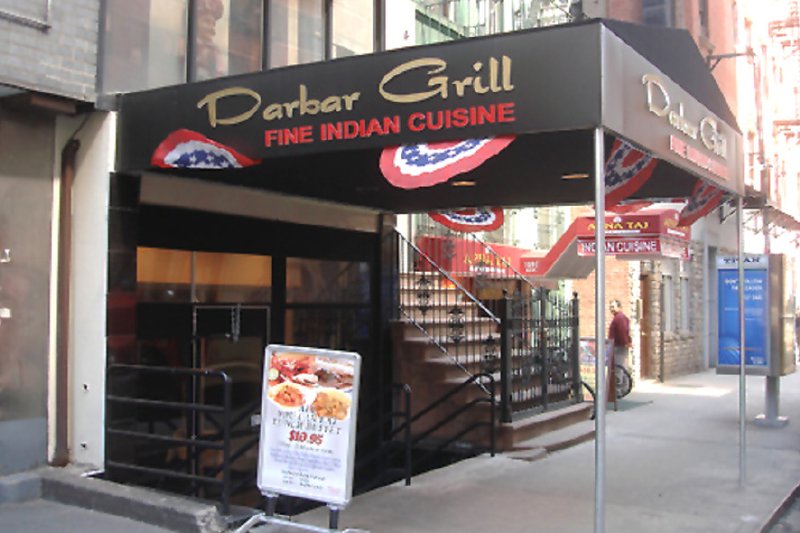 Darbar Grill has a fantastic menu that includes everything from popular snacks like samosas and tikkas to curries, bread, and much more. Along with its various delicacies, it also boasts an 'All-You-Can-Eat Lunch Buffet.' It is unquestionably a fine dining experience at an affordable price, with authentic Indian dishes. If this is your first visit to this beautiful metropolitan city, book Indian Eagle last minute flight deals and discover what awaits you, from foot-tapping late-night music to top-rated restaurants.
Bombay Bread Bar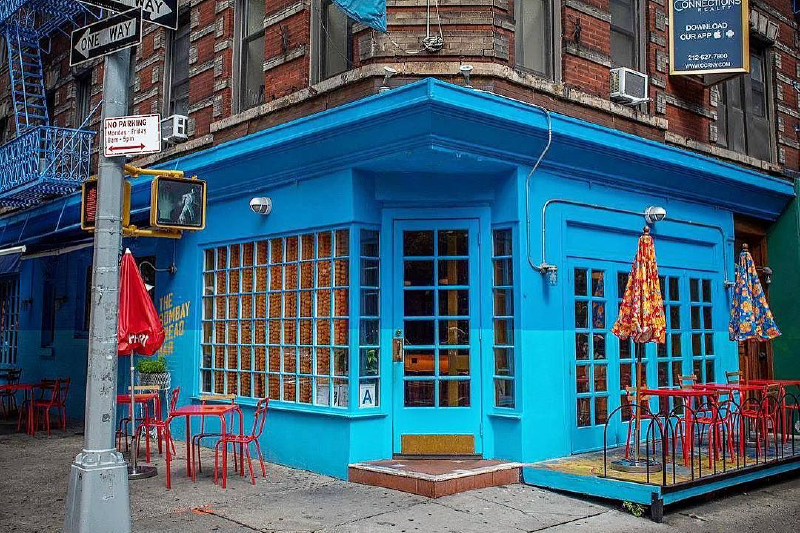 Do you want to find the best Indian restaurants New York? The Bombay Bread Bar, owned and operated by renowned Chef Floyd Cardoz, serves delicious Indian small plates, bread baskets, various chutneys, and exotic cocktails in a hip and happening ambiance with the feel of a movie set designed by Kris Moran – a popular set designer. This laid-back restaurant is a great place to catch up with friends or family over a plate of Bhel, a filling 3-course meal, and creative cocktails.
Indian Accent
Indian Accent, one of the best and most well-known restaurants in NYC, offers a sophisticated dining experience as well as Traditional Indian cuisine with a fine dining flair. The chef frequently experiments with unusual flavor combinations to add his own spin to Indian cuisine classics. If you're looking for South Indian restaurants in New York, this is the place to go! When you order the tasting menu, you get to choose the main entrée, which is ideal for those who like to experiment while remaining safe!
Junoon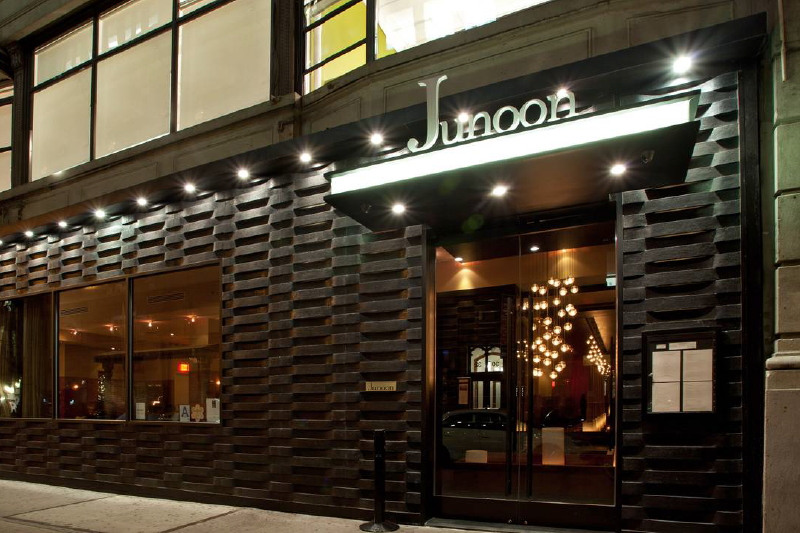 Junoon is probably one of the top Indian restaurants NYC in terms of food and dining. Junoon, founded by Michelin-starred Chef Vikas Khanna, combines traditional Indian cuisine with fine dining. Aside from the lavish décor, it has a spice room where the chefs hand-ground spice every day. The ambiance and food of this restaurant will not disappoint you, from curries to bread, incorporating elements of tandoori and sigri cuisine.
Spice Symphony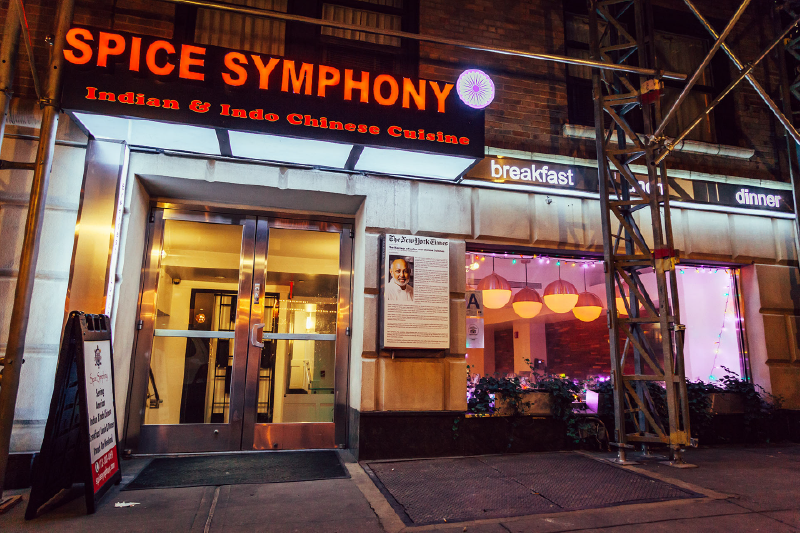 Spice Symphony elevates the dining experience to an entirely new level. This Indian restaurant combines multi-regional dishes with Chinese fusion accents to create a flavorful and delightful medley of food. It incorporates exotic Indian ingredients such as turmeric, garlic, black pepper, cumin, cinnamon, and others, all of which not only add flavor but are also beneficial to one's health! What else? This is one of the best Indian restaurants near Times Square in New York, and it's very easy to get to! Make your reservations now!
These are the best Indian restaurants in New York, and you should go whether you like Indian food or want to try them. The food, ambiance, and service of these fantastic Indian eateries will remain etched in your memory for the rest of your life.
So, what are you holding out for? Plan a trip to New York, book Indian Eagle cheap flights, and enjoy delectable Indian cuisine at these top restaurants!