Incredible India is a land of countless cuisines, be it Gujarati, Marathi, Hyderabadi, Bengali, or South Indian. People around the world enjoy trying dishes from various regions of this diverse country. If you are a fan of the traditional Indian dishes and residing in Houston, you will be surprised by the numerous eateries that sell food from various states. There are Indian restaurants in Houston that sell biryani, vada pav, rasgulla, idli, dosa and a lot more. 
Check out this infographic to find more about the top Indian restaurants in Houston.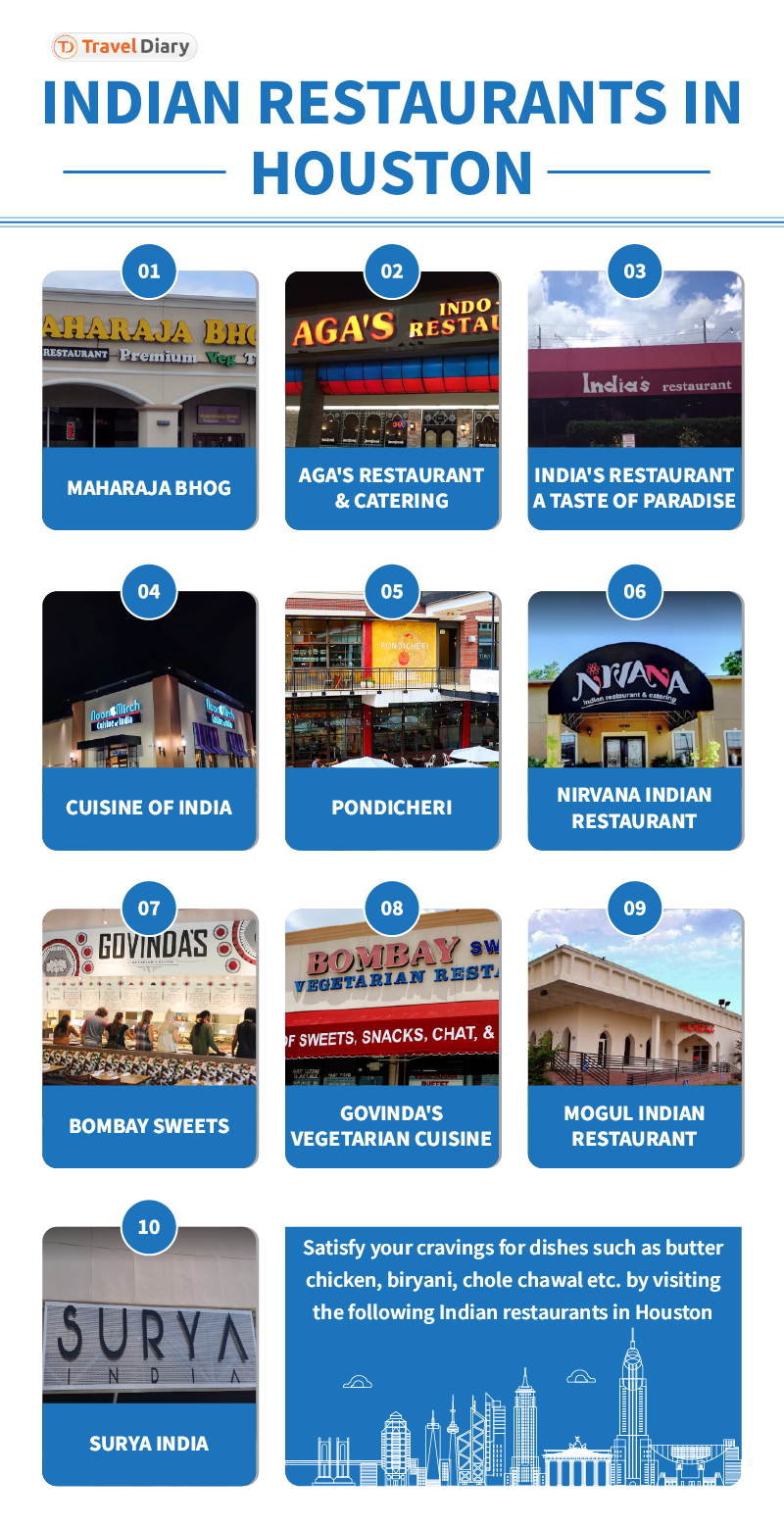 You can book international flights through Indian Eagle and enjoy great deals for your flight tickets. So, why wait? Plan a trip today and get ready to gorge on mouth-watering dishes at popular Indian restaurants in Houston.