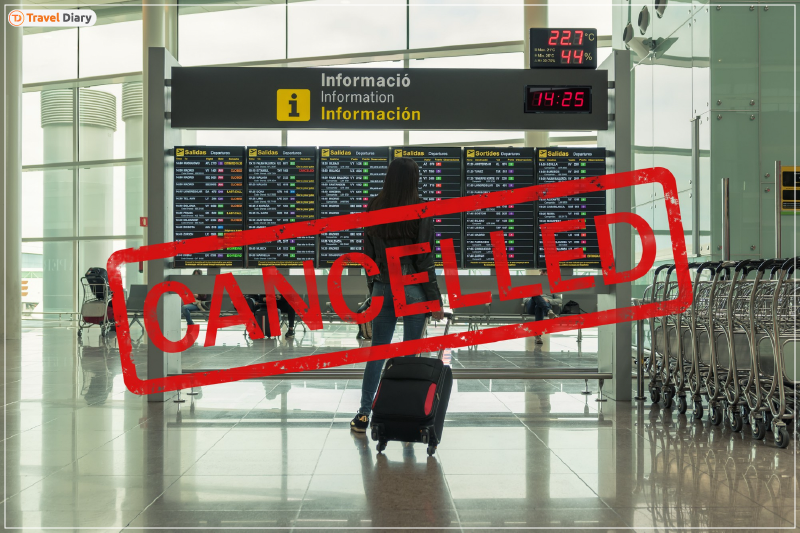 Holiday travel has been severely affected by the massive winter storm Elliott that has been raging across the US. More than 4,400 flights are reported to be canceled at various airports in the country in the past two days. Delta Air Lines has canceled almost 230 flights (140 on Thursday and 90 on Friday) and it is further expected to cancel more due to the storm impacting operations specifically in the Northeast region and Detroit. 
8,450 flights were delayed on Thursday alone and one-third of them were operated by major airlines such as United Airlines, American Airline, and Southwest Airlines. 
According to the Federal Aviation Administration (FAA) blizzard-like conditions were being created in the Midwest due to the on-going winter storm. Hence, travel disruptions in Detroit, Chicago, and Minneapolis-St. Paul are likely. Until Thursday evening, almost 25 percent of flights from Chicago O'Hare International Airport were canceled. While 37 percent of them were canceled at Chicago Midway International Airport; Denver International Airport had 27 percent flight cancellations. 
Many airlines alerted their passengers about the possibility of snow, strong winds, and cold temperatures affecting travel between Seattle-Boston-North Carolina as well. 
Flights are likely to get majorly affected at New York's LaGuardia Airport, Chicago Midway International Airport and Denver International Airport today, i.e, Friday. 
Change Fee Waived by Major Airlines 
Due to the snow storm disrupting travel across USA, many airlines have informed their passengers that they won't be charging a change fee. American Airline has already issued a waiver for almost 87 airports in the Northeast Midwest and parts of the East Coast. This allows passengers affected by the snow storm to rebook another flight. Alaska Airlines, Southwest Airlines, United Airlines, Delta Air Lines, and JetBlue have also issued travel advisories and notifications informing the passengers about the change fee waiver. If you are flying via any of these airlines, you can check their websites for further information. 
How to Deal with Flight Delays and Cancellations? 
A delay in your flight or a cancellation can impact your travel plans, especially when it's during the festive season. Here are some tips that might help you deal with a delay or cancellation of flights. 
Arrive at the airport on time. Even if your flight is delayed, it's a better idea to reach the airport on time as the flight schedules are subject to change, especially when it's due to the weather. 

Keep a check on your flight's status, reach out to the airline via a call or through their website. You can also contact them on any social media platform such as Twitter. 

Look for alternative flights through a different airline/airport/route in case your flight is canceled. 

Head to a lounge and wait until your flight's departure if you are traveling through business class or first class. You can also use your credit cards or any kind of membership to get access into world-class lounges such as

Plaza Premium Lounges

. 

If your flight is delayed for long or canceled at an odd hour, you can consider checking out airport hotels as these are not just closest to the airport but will also provide you with a comfortable and safe stay, especially during this bad weather. 

When you get information about your flight's delay or cancellation in advance, you can reach the airport early in order to get a seat on any stand-by flight leaving that airport on the same day. 
Find the best deals on cheap flights to India from USA and save more during your travel in the upcoming New Year. So, why wait? Book your itinerary today!
Disclaimer: 
Indian Eagle claims no credit for the images featured on its blog site. All the visual content is copyrighted to its respective owners only. We mention the source name of the image whenever possible and found. However, if we miss acknowledging the owner's source, please contact us. In case, owners don't want us to use their images, we will remove them promptly. We believe in providing proper attribution to the original author, artist, and photographer.