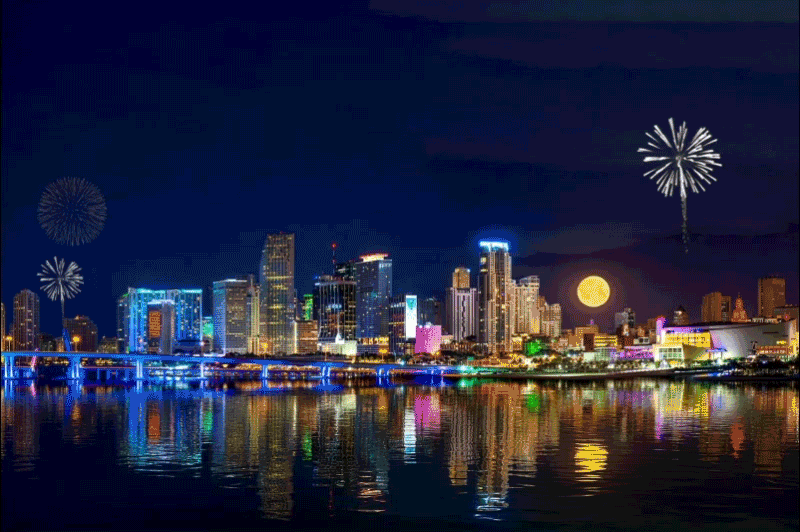 Diwali in USA is celebrated with equal grandeur and excitement like in India. Even the
American community join Indians to celebrate the festival held at different places like
universities, schools, and other public spots in US.
Today, the 'festival of lights' has become widely popular in the US with many associations
organizing Diwali celebrations at various places. These include an array of fun-filled activities.
Display of fireworks, preparation and sharing of sweet delicacies, creating colorful rangoli
designs, dance, and musical performances are part of the Diwali celebrations in USA.
The Indian-American community made this festival popular in US. The White House celebrated Diwali for the first time in 2003 during the tenure of the US president George W. Bush. Later, in 2007, the United States Congress officially recognized the festival. In 2009, Barack Obama was the first president of the US who celebrated this festival personally.
Diwali – The Festival of Lights
People celebrate Diwali widely and made it popular across the globe. They call it the 'festival of lights' and celebrate it by lighting earthen lamps called 'diyas' and bursting crackers.
The festival of Diwali stands as a pillar representing India's cultural identity. Lakshmi pooja, fireworks, traditional outfits, and exchanging sweets are essential during Diwali celebrations in USA.
3 Day Festivities for Diwali in US
Approximately 4 million Indians live in the US, so 3-day "All American Diwali Celebrations"
were organized grandly in New York in 2021. Fireworks lit the night sky during the popular All- American Diwali event held at the World Trade Center.
Annually, the US Embassy is lit up with lights and diyas on the occasion of Diwali. Fireworks can also be seen at the Hudson River in New York where the Indian Americans generally meet and celebrate together.
Also Read: Popular Festivals of America
Bill for Federal Holiday
The lawmakers in the country introduced the 'Diwali Day Act' in the US Congress. A leading Congressman from New York introduced this bill in the House of Representatives to declare Diwali a federal holiday in USA.
The House Foreign Affairs Committee led by the Chairman supported the legislation. This
committee declared it a great bill. As of now, the New York City Council recognizes this as a holiday.
Celebrations for Students
Universities and colleges in the US have various student organizations from India and they conduct grand Diwali celebrations every year.
You can find students participating in Garba, Bhangra and Traditional Diwali activities. A
famous ceremony called the "Diya Lighting" is conducted to welcome participants and guests to the Diwali celebrations.
Celebrations in US Universities
Top universities in US celebrate Diwali on their campuses, some of them are mentioned below:
1) The University of Wisconsin Madison
2) University of California
3) University of Pennsylvania
4) Yale University
1) The University of Wisconsin Madison
For a couple of years, the University of Wisconsin Madison has been organizing the Diwali show in USA with the Indian Graduate Students' Association (IGSA).
IGSA is a student association that organizes dance, music, drama, a fireworks display, and dinner to mark this special occasion. Nearly 350 students and staff dine here by tasting a few mouth-watering festive delicacies.
2) University of California
The University of California in Los Angeles celebrates the 'festival of lights' popularly every year. The student association at this institute organizes several cultural events during Diwali. A student wing called SABA (South Asian Business Association) celebrated this festival with nearly 400 students last year.
Members of SABA celebrate this festival dressed in traditional Indian dresses and gorge on a wide variety of festive food. The student wing organizes Bhangra and Bollywood performances to delight the Guests.
3) University of Pennsylvania
You can see Diwali Puja organised on a grand scale at the University of Pennsylvania. Participants witness the celebrations beginning with a rangoli competition and by using the flowers and rangoli powder, they start to decorate.
The public and participants later join to dance on the beats of famous Bollywood songs. Guests who attend this event, taste an array of scrumptious dishes from Indian cuisine for dinner.
4) Yale University
South Asian students celebrate Diwali with a lot of zeal at Yale University. Meditation, prayer, and singing of the Hindu hymns take place during the Diwali pooja. Students and staff along with their friends or family participate in these Diwali celebrations.
Diwali in USA is a grand festival which brings both the Indian and American communities
closer. How do you celebrate the 'festival of lights'? Share your answers in the comments below.
Book Indian Eagle's international flights from India to USA by spending less on your travel expenses. So, why wait? Plan your itinerary today and get ready to witness the beautiful Diwali celebrations in USA.