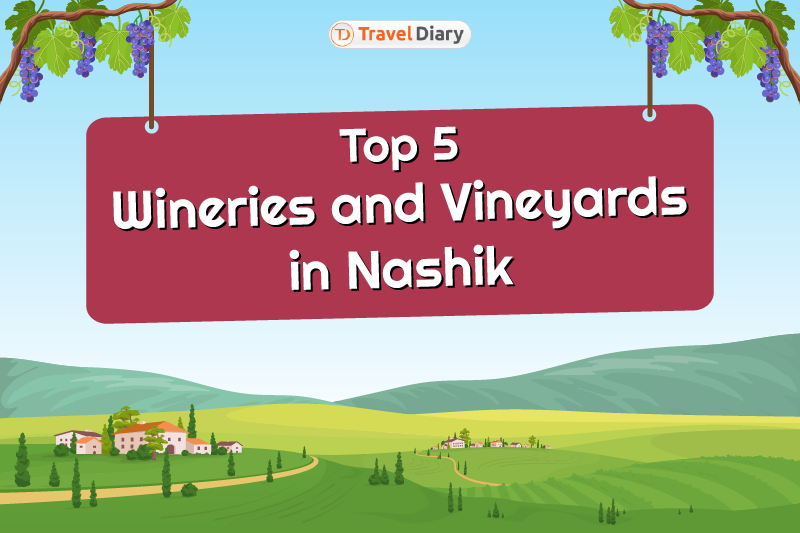 Winemaking is not new to India, but wine tourism is something that is gradually picking up in the country in recent times. If you go about tracing the wine trails of India, you will most likely end up touring around Nashik. Wineries and vineyards in Nashik are not only among the country's oldest but also counted among the best ones. India's main wine region; Nashik is home to over 30 wineries that brew some of the best wine produced in the country. Often referred to as the Wine Capital of India, Nashik is the country's very own Napa Valley.  
Most wineries and vineyards in Nashik are predominantly situated in Sanjegaon, Dindori, and Gangapur Dam areas. Many of these places offer wine-tasting rooms while a few (such as Sula Vineyards and Chateau d'Or Vineyard) also arrange accommodation in the scenic setting of the vineyard for guests. So, wine connoisseurs; what's the wait for? Book your flights to Mumbai today and travel to Nashik. Enjoy a fantastic wine-tasting tour at these popular wineries and vineyards in the Wine Capital of India.
Even if you are not a wine lover in particular, you can still plan a holiday at these vineyards in Nashik to spend some refreshing time amidst greenery, taking in the gorgeous scenery, and partaking in grape picking and other fun activities. This New Year 2023, tread the unexplored trails and enjoy your unique travel experiences. Book Indian Eagle flights hassle-free and earn reward points!