Embracing the present requires knowledge of history. The vibrant culture and historical significance of our country are very much alive. Museums are excellent places for memorizing facts and gaining insights into the past. It enables us to enlighten future generations about the past.
To experience the cultural heritage and rare artifacts, the city of Hyderabad has several museums with extensive collections. They represent our rich heritage for current and future generations. Check out this list of the best museums in Hyderabad to visit during your trip!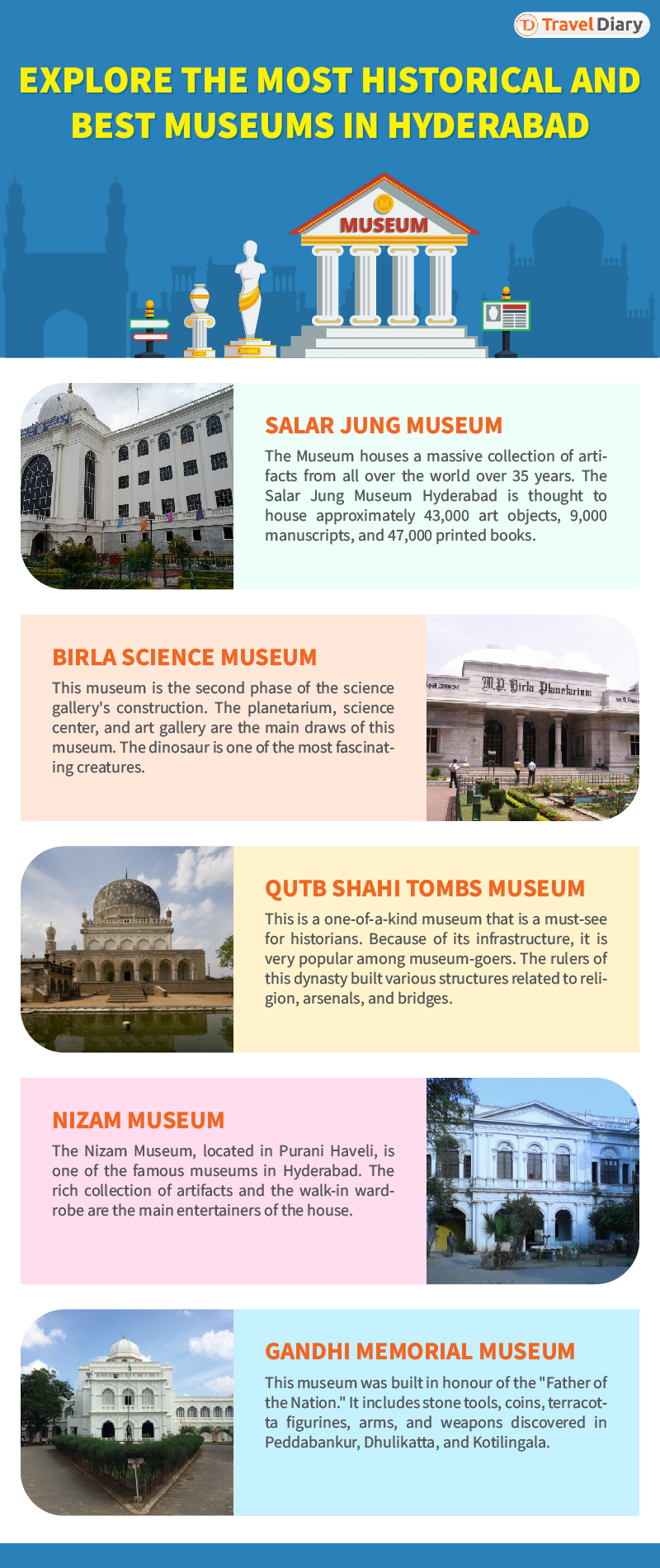 Aside from these, there are myriad other best museums in Hyderabad that will provide you with a one-of-a-kind experience as well as general historical knowledge. Children can enjoy discovering dinosaurs. This spots the museums on your must-see list for your Hyderabad family vacation!
Also Read: 5 Amazing Ideas for One Day Trip from Hyderabad
Are you planning to visit Hyderabad from Atlanta? Book budget-friendly Atlanta to Hyderabad flights with Indian Eagle today!