A city immersed partly in water yet has residents going about their business. Sounds Familiar! It is possible only at Venice-The   Floating City. India too has its very own Venice at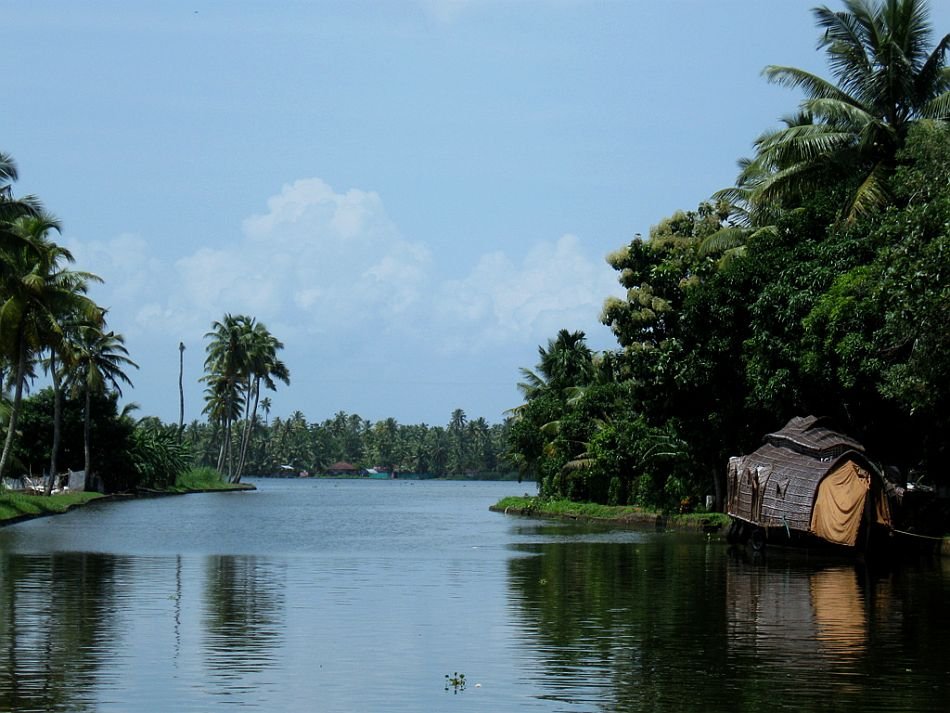 Alappuzha, which translated into the local language Malayalam means "Broad River".
Famous for its backwaters, houseboats, boat races, temples and seafood, Alappuzha is aptly known as the "Venice of the East."
Founded in 1762, Alappuzha is considered to be the oldest planned town in the Kerala region. Formerly known by its Anglicised name as Alleppey, Alappuzha is celebrating its 250th anniversary.
Visualize yourself amidst the Kerala BackWaters, brackish lagoons and lakes lying parallel to the Arabian Sea coast known as the Malabar Coast. The network includes five large lakes linked by canals, both manmade and natural. The backwaters were formed by the action of waves and shore currents creating low barrier islands across the mouth of the many rivers, flowing down from the range of the Western Ghats.
The pier which extends into the sea is over 137 years old. The Vijaya Beach Park has a major landmark, the old Lighthouse. Rich with paddy fields, dense coconut farms fabricate the best natural scenery. Boats transport both passengers and cargo back and forth the lakes.The 'Houseboat Cruise' is a reworked version of kettuvallams. The original kettuvallam or 'boat with knots' was held together only by coir knots. It was the only source of transport to carry tons of rice and spices.
Alappuzha is at the heart of Kerala's famous Coir industry. One gets to see coconut husks being trodden into fibre, transformed into beautiful mats and other coir products for export. Women are involved in the yarn spinning sector while the men contribute towards the product-weaving sector.
Indian Eagle persuades you to imagine yourself vacationing by the silvery waves of the Arabian Sea, Palm fringed canals and picture book lakesides.
Book your tickets to Kerala for the Water carnivals with gigantic snake boats and country canoes for the President's Trophy Boat Race Held on August 30th. Join the ecstatic crowds in cheering at the palm-fringed, picturesque Ashtamudi Lake in Kollam, the cashew paradise of Kerala. Make the most of our Cheapest Deals with Indian Eagle, make a date with God's Own Country.