After two months and a half of the closure amid the Coronavirus pandemic, the US Citizenship and Immigration Services is all set to open on or after June 4, with COVID19 safety measures and revised guidelines in place. With life limping back to normalcy and businesses opening up in a calibrated manner, USCIS is gearing up for resumption of public services in June 2020. Initially, USCIS will be operating to cater non-emergency services through some of the domestic offices.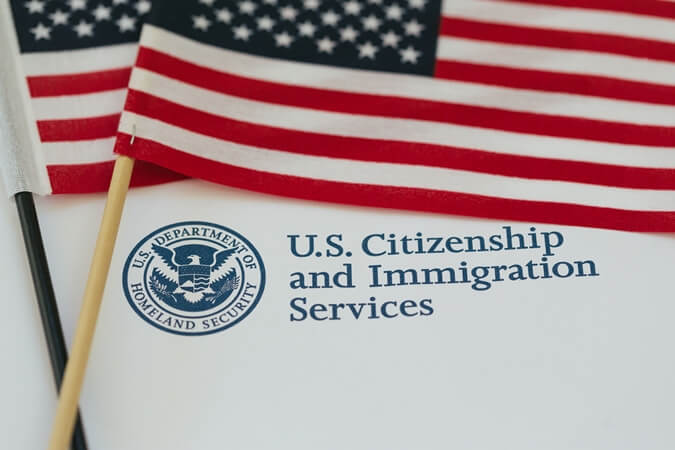 As per the guidelines, the USCIS offices will schedule a limited number of interviews and appointments to leave adequate room for social distancing and reduce the public occupancy of waiting rooms. Appointment notices will be issued along with a list of 'safety' instructions that visitors are required to follow at the USCIS offices. Bound to the guidelines, the USCIS will make sure to keep the office premises clean and sanitized.
Once the field offices resume operating, applicants whose appointments or interviews were scheduled earlier will receive a notice to call the USCIS contact center for rescheduling.
The federal agency has issued an advisory for those feeling sick and expects them to reschedule their cancelled appointments only when they are in good health. There is no penalty for the sick to get appointments rescheduled. Asylum interviews which were cancelled due to the COVID19 lockdown will automatically be rescheduled.
Also Check: US Airports' New Screening Guidelines
The applicants for naturalization will receive notices to reschedule dates for the oath-taking ceremonies which were postponed due to the closure of the USCIS offices. The duration of naturalization ceremonies may be reduced to shorten the attendance of gatherings. The revised guidelines for naturalization ceremonies have restricted the on-site playing of videos, including "Faces of America," "America the Beautiful," and "President's congratulatory remarks." Those scheduled to be naturalized will receive an email carrying links to the videos on the USCIS website.
Individuals who fail to appear for the interview, as per the schedule mentioned on the Application Support Centers (ASC) appointment notice, may face a significant delay in the process. However, military members will be exempt to this.
The USCIS offices will not allow visitors showing even mild COVID19 symptoms, including irregular breathing, fever, sore throat, cough or cold, to enter the premises. Entry to a USCIS office will open for visitors just 15 minutes before their individual appointment and within 30 minutes of naturalization ceremonies. Entry will be denied to those without wearing masks or facial protection against the Novel Coronavirus. Hand sanitizer dispensers will be put at entry points. Pens may not be accessible at the USCIS facilities. Visitors will have to carry their own blue or black pens.
On May 29, USCIS announced to resume premium processing services for Form I-129 and Form I-140 petitions in June 2020.
Though the USCIS announced to resume services starting from June 4, dates for the reopening of USCIS offices may vary from state to state adhering to state governors' guidelines regarding resumption of certain services. Unscheduled visits to a USCIS office will not be entertained given the current situation.