Two Indian-origin minors in the United States are among the "brightest students in the world", according to the Johns Hopkins Center for Talented Youth (CTY). 7-year-old Veehaan Mane from New Jersey and 8-year-old Advay Misra from New York are the newcomers in the elite club of Indian-origin prodigious children. They belong to the same ethnic tribe that has given America 3M Young Scientist Challenge winners and National Spelling Bee champions in the past few years.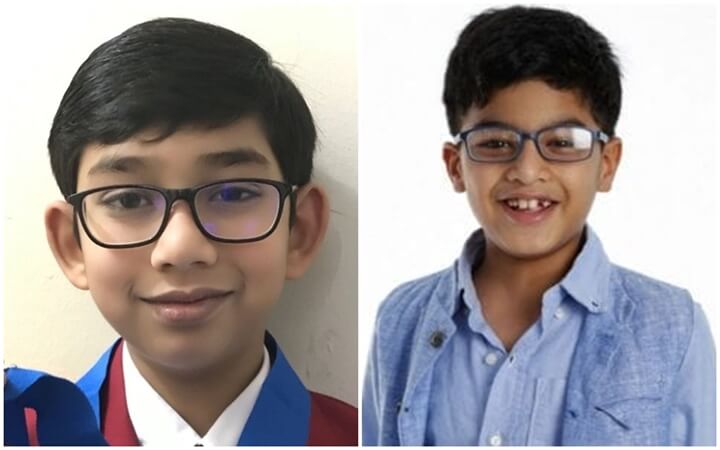 Veehaan and Advay made it among the 1400 brightest students in the world for their extraordinary performance in SAT, ACT, and similar other academic assessment tests that the Johns Hopkins Center for Talented Youth conducted from July 2019 until June 2020. The annual talent search program saw the participation of more than 15,000 students from across the US and 70 other countries. Both the Indian prodigies have been selected for the Grand Honor 2020 Award, a most prestigious award for students with 'outstanding academic potential'.
New Jersey-based Veehaan Mane, an elementary school student from South Brunswick, relishes Indian food to his heart's content. Paneer Butter Masala is one of his favorites. A 3rd grader at Brunswick Acres Elementary School, Veehaan is among the very few students who ranked in the 99 percentile. Apart from being good at studying analogies, he sings and plays the piano with equal enthusiasm.
"Since kindergarten, he has been good with puzzles. He enjoys solving questions and taking up challenges. Participating in the Johns Hopkins Center for Talented Youth's annual talent search program was the next milestone for him," said Veehaan's father, Pankaj. "With schools having gone online because of the pandemic, Veehaan found it difficult to focus on studies for a while," he added.
Among the world's brightest students, Advay Misra from New York gives credit to his mother for his academic excellence. Reading is his favorite activity and python programming is his favorite pastime. He enjoys learning from Khan Academy videos on mathematics – which helped him a lot to prepare for CTY's grade-based testing programs. He studies at PS 59 Beekman Hill International Elementary School. Advay, Veehaan and other Grand Honor awardees are now eligible for CTY's summer programs which will help them interact with other avid learners and star performers from around the globe.
The Johns Hopkins Center for Talented Youth, a most renowned name in the field of education, identifies the most promising students and provides a genuine index to their academic potential. The alumni of this renowned organization in the field of education include Rhodes Scholars, MacArthur Fellows, and the founders of Facebook and Google. The origin of the Center for Talented Youth dates back to the late 70s when a seventh grader from Baltimore had finished all mathematical lessons one could have at school by the time he was 13. It prompted a professor of psychology from Johns Hopkins to design unique grade-based academic assessment programs for meritorious kids.
This story is part of Travel Beats' continued effort to promote achievements of young Indians in the US. Travel Beats, a leading community portal for Indians in America, is a subsidiary of the most trusted travel-booking portal, IndianEagle.com. Sign up to our newsletter for the latest US visa, immigration and community news, and first-hand US to India travel updates.