Swiss Airlines has unveiled its plan to overhaul the Business Class and enhance the services for Business Class passengers. The national airline of Switzerland is looking to raise the level of privacy and comfort for Business Class travelers. The initiative is part of Swiss Airlines' strategy to position itself as the "Next Generation Airline of Switzerland".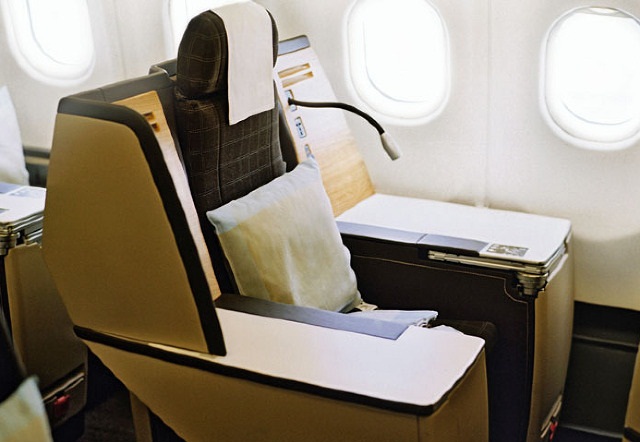 The Business Class passengers to travel on short-haul flights will be entertained with bus transfer service at select airports in Swiss Airlines' network in Europe, by the end of March this year. Installation of ergonomic seating in the Business Class travel cabin of Swiss Airlines' A320 and A321 aircrafts is in process.
Swiss Airlines is about to improve on the comfort and privacy quotient by keeping the adjacent seat vacant in the Business Class from the end of April this year. Passengers traveling on long-haul routes will benefit from the service enhancement plans in the fourth quarter of 2015. Swiss Airlines is about to unveil new lounges at Zurich Airport for business travelers.
The upcoming lounges with a common terrace at Zurich Airport will sprawl over an area of 2,000 square meters. The terrace will command stunning views of the runaways and the Alps. The Senator Lounge will provide accommodation to 175 guests at a time, while the Business Lounge will be spacious enough to accommodate 200 guests.
Modification of the inflight menu is also on Swiss Airlines' agenda to enhance the Business Class service quality on long-haul flights. A selection of starters will be added to the range of dishes on the current inflight menus. A cheese course, another new culinary offering, is awaiting the Business Class passengers.
CLICK Fly with Swiss Airlines at the lowest airfare from the USA to India.