Since Elon Musk assumed the ownership of Twitter, the microblogging social networking site has been undergoing a tempest of colossal changes, such as headcount reduction, bluetick verification charges, policy review, technological upgrades, and leadership revamp. Indian American Parag Agarwal has been expelled as CEO of Twitter; whereas another Indian American has been roped in to help the world's richest tech entrepreneur reprogram the future of Twitter.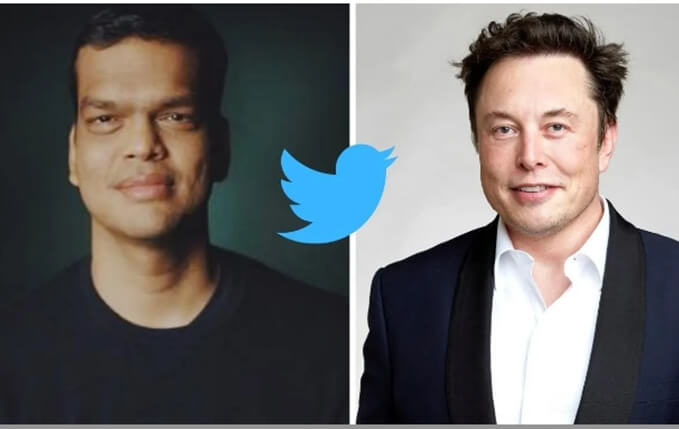 Indian American Sriram Krishnan, a popular tech leader in the Silicon Valley, is on the team of advisers helping Elon Musk chart a new course for the growth of Twitter. He, along with others, is deliberating on product development strategies in sync with Musk's vision of Twitter as a spam-free haven for "free speech". He is a builder, engineer, YouTuber, and venture capitalist, according to his LinkedIn profile. His career in the IT corridor of America spans 14 years in technology-driven product development.
Sriram Krishnan, who hails from Chennai, is not a stranger to Twitter. He spent three years of his "American Dream" career leading core consumer product teams in the microblogging social media firm. Reportedly, Twitter registered year-over-year growth by more than 20% under his business-savvy leadership. Familiar with the dynamics of Twitter, he believes, "Twitter is a hugely important company and can have great impact on the world".
He worked at Snap Inc, Facebook, and Microsoft prior to Twitter. At Snap Inc. in Greater Los Angeles Area, he was responsible for revenue-generating product development efforts. He developed the company's ad tech platform. Developing the Facebook Audience Network that gave competition to Google's ad technologies is among the experiences he had had at Facebook (now Meta) from 2013 to 2016. The Meta Audience Network helps app developers and publishers monetize their content by synchronizing highly targeted ads with their audience. His career had begun at Microsoft in Seattle, where he worked as a program manager for Visual Studio.
Sriram Krishnan, who is said to have a "typical middle-class Indian upbringing" according to The New York Times, became a popular face not only in San Francisco, but across the USA in 2021. 
He, along with his wife Aarthi Ramamurthy, launched The Good Time Show on Clubhouse, a social audio app, in 2020. At The Good Time Show (now on YouTube), they host entrepreneurs, innovators, start-up founders, angel investors, and venture capitalists for candid conversations about new-age start-ups, disruptive business models, cryptocurrencies, futuristic technology, etc. With the show gaining momentum, he became a household name in America. The show has nearly 2 lakh subscribers, as of today.
Elon Musk was one of the few who made an early appearance on Sriram Krishnan's The Good Time Show. He was followed by Mark Zuckerberg, Naomi Osaka, a Japanese Tennis player; Kanye West, an influential hip hop artist and fashion designer; Jimmy Donaldson; the fifth most subscribed YouTuber; Anthony Frank Hawk, a pioneer of modern vertical skateboarding; and Calvin Harris, among others.
Currently, Sriram Krishnan is a partner at Andreessen Horowitz, a venture capital firm headquartered at Menlo Park in California. The same firm has provided funds for Elon Musk's buyout of Twitter.