"We live and breathe words." – Cassandra Clare
Expression in words has truly come of Age. The SMS (Short Message Service) turned 20 on 3 December, 2012 and the journey so far has been full of letters. In 1992 Neil Papworth sent the first text message SMS paving the way for words over voice. Texting came to be
used more frequently, than voice calling on mobile phones.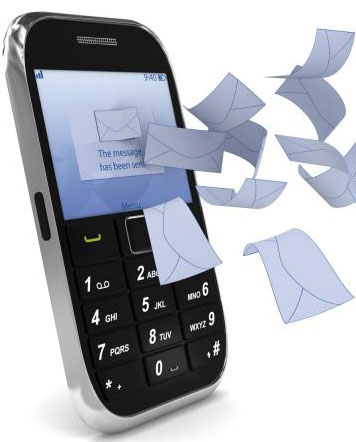 For the past two decades of its existence, texting became a convenient method to carry on communication. Even today more than two lakh SMSs are sent every second across the globe.
The 160-character trend began when Neil Papworth, a 22-year-old British engineer  sent the first text message via Vodafone's UK network to an Orbitel 901 mobile phone. All that the message said was, "Merry Chistmas."
The first commercial SMS services debuted in 1993 in Sweden, followed by US and UK, all in the same year. In 1994, Nokia announced that its Nokia 2110 sent its first SMS from the enabled GSM phone.
Indian Eagle offers cheapest airfare while you stay connected during your travel. Book Flight tickets for Finnair which comes with a satellite phone in your seat to send text messages and short e-mails to networks on the ground. Reply messages sent from the ground can be received on to the aircraft with each message costing 2 USD.
The Quantas A380, B747-400 and A330-300 aircraft lets you send and receive text messages at Lowest Airfare with Indian Eagle. Call our Travel Specialist for a list of Airlines with Inflight Communication, Keep in touch while you fly!