To love beauty is to see light – Victor Hugo
Think of India, what comes to mind is its diverse religions and cultures where people co-exist in harmony. Celebrating the maximum number of festivals each year, India embraces all festivities with the same fervor.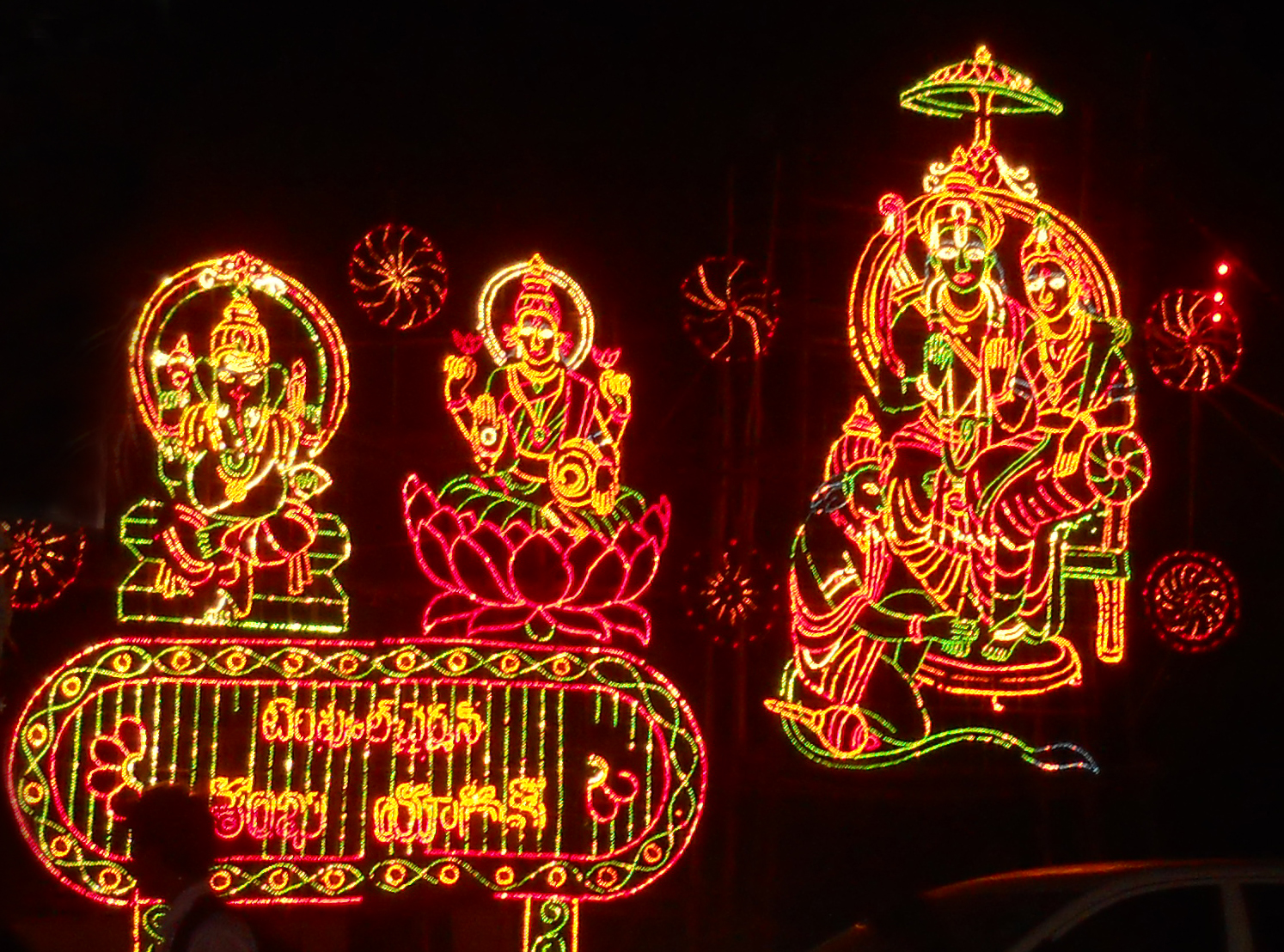 An important feature heralding any celebration in India is lighting. Brightly lit streets announce upcoming festivals. Decorated in colors, serial bulbs are used to completed a picture or depict a theme.
The lighting is hinged on to a framework that is assembled at the place of the event. Tiny bulbs are worked around the shape of the object that has to be projected. The elements of the festival are highlighted and emphasis is laid on the minutest detail.
Lighting is not limited to festivals alone. Revelries are extended to Weddings, School functions, Cradle ceremonies, Birthday Bashes, Graduation parties, Launching parties of films or new product introductions, Lighting completes the occasion.
Places of worship are the best decorated during the festive season. Lighting makes the area stand out in the dark, indicating the importance of any event.
Lighting is adapted according to the occasion. Vehicles like Heavy duty Trucks, Auto rickshaws, Lorries and Cycles are decorated with Lighting to add character and appearance according to the taste of the owner.
Tiny street Tea Stalls, Roadside Eateries and Bandhi (Carts selling food) are given a makeover with series of lighting blinking with interchangeable colors.
Indians does not require an occasion to display lights. Lighting, just like Music is a major ingredient of all celebrations.
Indian Eagle offers Lowest Airfares to the Land of Lights, during any season without any particular reason. Book with Indian Eagle, witness lights illuminating at any time of the year.