The Novel Coronavirus pandemic induced cancellation of several global events, including the Scripps National Spelling Bee 2020 this year. However, the 3M Young Scientist Challenge 2020 did not give in to the COVID19 health crisis. Rather, the haunt for America's Top Young Scientist of 2020 is advancing to the finals later this year. Sponsored by 3M and Discovery, the United States' premier middle school science competition will see 10 finalists compete for the title, America's Top Young Scientist 2020.
One of the 10 finalists for the 2020 3M Young Scientist Challenge, Indian-origin Samvrit Rao from Virginia has developed BOREAS, a cost-effective telemedicine solution for both patients and physicians. Having the potential of a breakthrough invention during the global health crisis, Samvrit's BOREAS uses a software-hardware app to capture and transmit a user's breath sounds, along with symptomatic data if there is any, to physicians.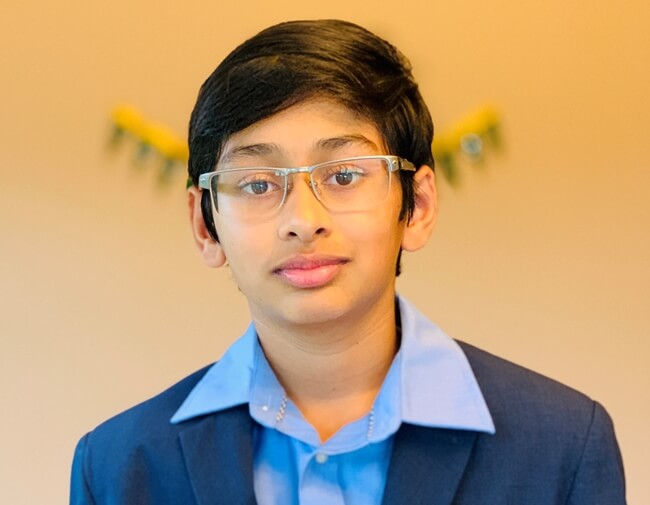 A diagnostic analysis of breath sounds helps detect bronchitis, pneumonia, asthma, COPD and other pulmonary ailments. Nearly 10% of the United States' 300 million people are affected by pulmonary disease, a leading cause of death worldwide. With Samvrit Rao's easy-to-use telemedicine app, doctors can identify whether a patient is a COVID19 positive by analyzing symptomatic data out of his/her breath sounds. BOREAS will come in handy for healthcare professionals this pandemic, especially when millions of people are yet to be tested for COVID19.
How BOREAS, which is Samvrit's entry to the finals of the 3M Young Scientist Challenge, is explained in his video below. Using a lapel microphone and a stethoscope plugged into the audio port of a smartphone, his innovative telemedicine app records and captures the breath sounds along with the symptoms that a patient exhibits.
A 7th grader at Stone Mill Middle School in Ashburn, 12-year-old Samvrit Rao also explains what motivated him to invent BOREAS in the video. When he was younger, he had to visit his pediatrician whenever he got an asthma attack. At times, it was difficult to schedule appointments, he says. "If there were a telemedicine app like BOREAS back then, I would have not made as many visits to the doctor as I did," he adds. However, the existing telemedicine system is not developed enough to relay breath sounds.

Among the top ten 3M Young Scientist Challenge finalists, seven are Americans of Indian origin, including Samvrit Rao, in grades 5-8. If Samvrit happens to win the title, America's Top Young Scientist 2020, he will get a grand scholarship of $25,000 and an opportunity to work on his innovation under the mentorship of a 3M scientist. In view of the COVID19 crisis, the 2020 3M Young Scientist Challenge will be held virtually on October 12 and 13.
The Virginia State Merit winner in the 3M Young Scientist Challenge 2019, Samvrit Rao thinks Artificial Intelligence is the best invention of the past 100 years. He aspires to be an immunologist. It was Samvrit Rao who, along with Karan Menon from New Jersey, had won the International Geography Bee championship in 2019.
"Immunologists cater to various diseases from Cancer to infectious diseases. Immunologists help develop vaccines for COVID19-like infectious diseases and also immune cell-based therapies to cure cancer. I developed an interest in immunology when I participated in Science Olympiad in 5th grade and got to study immunology," said Samvrit.
This story is part of our continued effort to promote achievements of Indians in USA, at Travel Beats – a subsidiary of Indian Eagle. Subscribe to our free newsletter for latest community news, exclusive stories, US immigration policies, and first-hand US-India travel updates.