Another storm in the current political climate of USA! Legal immigration is under the axe of the Trump administration after the executive order was issued to ban travel from certain countries in the Middle East. Hard times seem to await those looking to get green cards or permanent residency in the United States.
Two top officials – David Perdue from the Democratic Party and Republican Senator Tom Cotton – have brought a bill to the US Senate, aiming to cut the number of legal immigrants in USA by half. Named 'RAISE Act,' the new legislation seeks to restrict the grant of Legal Permanent Residency and limit the number of green cards issued to legal immigrants of various national origins every year. The target is to reduce about a million to half a million a year.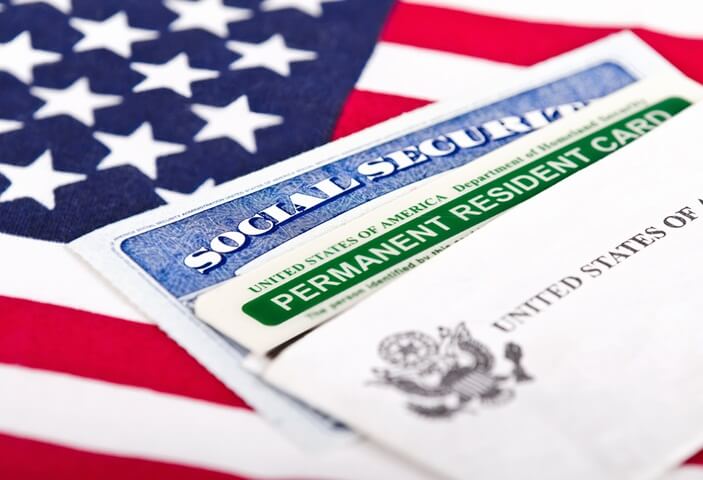 If the RAISE Act becomes a law in the US Senate, it is expected to axe the number of immigrants to 6, 37,960 from 1,051,031 (who came to USA in 2015) in its first year and to 5, 39,958 over the next ten years. Thousands of Indian Americans who have impatiently been waiting to get green cards for permanent residency based on employment-based categories will not be exempted from the clampdown as an impact of the bill.
The spouses and minor children of current green card holders and US citizens will be relieved from the axing effect of the RAISE Act in the Trump administration. But, the US immigration preferences for adult family members or members from the extended family of green card holders and US citizens may be revoked in certain categories.
Another purpose of the RAISE Act is to put an end to diversity visa lottery. Reportedly, the Diversity Lottery system has become flawed because of rampant scam. It is said to serve no economic or humanitarian interests of the nation. It is proposed that the new legislation in the US Senate will eliminate 50K visas randomly allotted through lottery.
A significant immigration reform like RAISE Act is a pressing need of the hour to overhaul the legal immigration system, increase the number of US jobs for skilled Americans, raise the margin of wages, and improve the quality of life in America, according to the officials who introduced the RAISE Act in the US Senate.
In another instance of immigration-related economic reform, the Trump administration is looking to deport legal permanent residents from the list of immigrants who are receiving or have received federal aid under several state-funded programs.
Also Check New H1B Visa Reform Bill in USA
Travel Beats is a leading Indian American portal by Indian Eagle, a trusted travel partner of Indians in USA for booking their flights to India. Travel Beats publishes the latest immigration, visa, air travel and community news.