The United States lifted the electronics ban on inbound flights from and via certain Gulf countries, much to the pleasure of business travelers who were hit by the ban. Furthermore, the recently announced plan to ban laptops on all flights to, from and in USA, irrespective of airlines and origin cities, will be shelved as per the latest media release issued by the US Department of Homeland Security.
The US government replaced the ban on large electronic devices as carry-on items with more advanced security measures for inbound air travel. The new national security policy is being considered a most traveler-friendly alternative to the inflight electronics ban.
All airlines, including Etihad, Emirates and Turkish Airlines, operating domestic and international flights to USA from more than 280 airports across the globe are required to comply with the new security policy.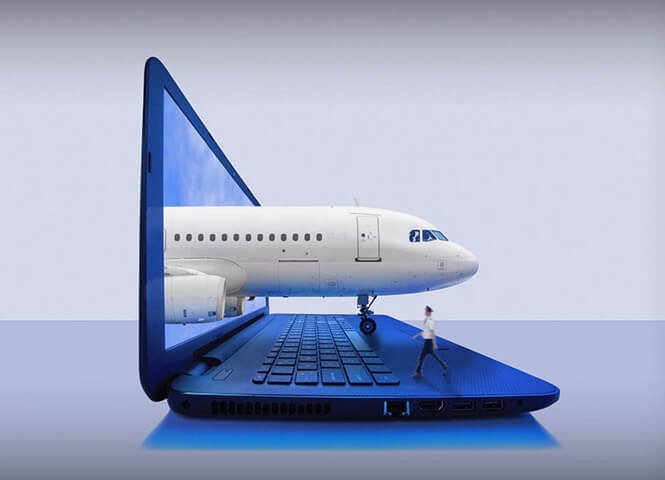 The passengers of US-bound flights are required to undergo fool-proof screening, both at airports and in planes, according to John Kelly, the secretary of the US Department of Homeland Security. Now they can carry and use laptops and other electronics devices larger than cell phones on board while traveling to USA as Etihad Airways, Emirates Airlines and Turkish Airlines have agreed to follow the new air travel security policy framed by the DHS.
The new passenger screening measures and security rules will be rolled out at airports in 105 countries. It will be imposed on as many as 108 airlines operating nearly 2000 flights and carrying some 325,000 travelers to US airports every day. The Department of Homeland Security didn't publicly reveal what the new security policy is for inbound flights to USA, but it is reportedly hinted that more security dogs would be deployed at US airports.
Also Check Indians to Get Speedy Entry into USA
Once the airlines have accepted the new security policy of the US government and implemented it on their US-bound flights, the inflight electronics ban will be revoked. John Kelly made it clear that airlines would be subjected to "additional security restrictions" including electronics ban in aircraft cabins and cargo areas if they fail to screen passengers and operate US-bound flights in compliance with the advanced security measures.
The US Department of Homeland Security has already tested the new security measures at Phoenix Harbor International Airport. The next site for the security test is Logan International Airport in Boston. It will be followed by the rest of US airports. The US government requires airlines to communicate the latest security updates to their passengers of inbound flights to USA.
Indian Eagle is a leading international travel organization for booking cheap US-India flight tickets. Indian Eagle's digital magazine, Travel Beats publishes the latest visa, immigration, travel, tourism and Indian community news. Subscribe to our free newsletter for the latest updates.