Good news for Indian Cinema lovers in the United States! The George Eastman Museum has acquired the world's biggest collection of contemporary Indian cinema, thereby transforming itself into a new destination for Indians in America, admirers of Indian films and movie buffs in general. Such a huge and varied collection of 774 prints and a few thousand posters of the Indian films from 1999 to 2013 has hardly been acquired or archived by any other museum in the world.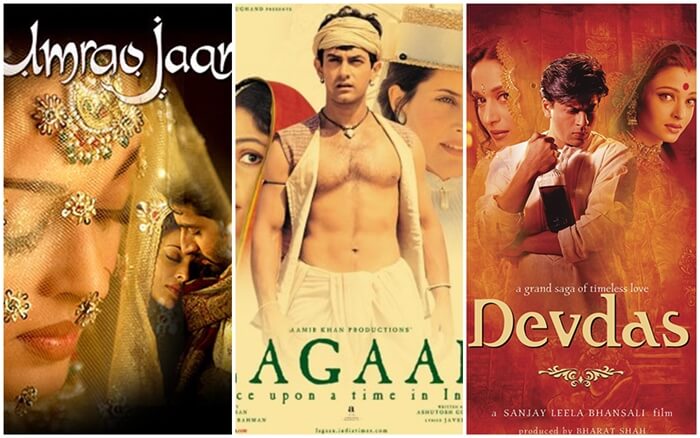 The George Eastman Museum's acquisition of the world's largest collection of Indian film prints and posters has many eyebrows in surprise. The museum has been running an exhibition titled "Stories of Indian Cinema: Abandoned and Rescued" to walk visitors through the story behind the acquisition of the collection, which previously belonged to Naz Cinema owned by an Indian American in Lakewood, California.
Located in Rochester, New York's George Eastman Museum is all set to become a haven of entertainment for Indians in the United States, by the virtue of its newly acquired collection of Indian Cinema. The exclusive collection not only includes popular Bollywood Hindi films but also consists of films in several regional languages of India like Telugu, Tamil, Bengali, Punjabi and Malayalam.
Lagaan, Devdas, Omkara, Dil Se, 1947 Earth, Kareeb, Bhaag Milkha Bhaag, Bombay Talkies, Black and The Lunchbox, which made rounds at prestigious international film festivals, are some of the super hit Bollywood films in the collection.
New York-based George Eastman Museum is the world's oldest museum in the fields of photography and cinema. Founded in 1949 by philanthropist George Eastman, the owner of Eastman Kodak, this iconic museum is renowned for restoring, developing and preserving world-class collections of photography and cinema. It is also an educational institution of leaders in photography and cinema preservation. One of the best places to visit in New York!

Paolo Cherchi Usai, a senior curator at the George Eastman Museum, said that the acquisition is aimed at "preserving the essential elements of India's cinematic heritage for both present and future audiences, and is intended to help non-Indian viewers understand Indian Cinema more precisely." He further said that they had been on a hunt for Indian film prints and posters for almost 20 years, and that the opportunity to acquire Naz Cinema's collection of Indian cinema put an end to their quest all of a sudden in 2014.
"First-generation Indian Americans or young Americans of Indian origin will be able to imbibe the cultural diversity and values of India by watching the films acquired by the George Eastman Museum in Rochester, NY. It will initiate them into the cultural pluralism of India that America is also known for," Indian Eagle's editor for Travel Beats opined.
The George Eastman Museum has already screened Devdas and Om Shanti Om, both starring Shah Rukh Khan in the lead, for visitors. Screenings are scheduled for Swades, Lagaan, Umrao Jaan, Dev D and Kadal in the coming days of 2018. Filmmaker Ashutosh Gowariker's Lagaan starring Aamir Khan will be screened at Dryden Theater on January 25. The show will begin at 7:30 PM.
We at Indian Eagle, a trusted travel partner of Indians in America booking their trips to India, publish stories of Indians in USA, share latest air travel news and list upcoming Indian American events on our community portal, Travel Beats.