Narayana Peesapaty, a 50-year-old Hyderabad-based researcher, quit his job to work on his dream project round the clock in 2006. The epoch-making idea that compelled him to fund the project by selling his own house is that of not developing a mobile app but creating edible cutlery in order to eradicate plastic cutlery.
Narayana Peesapaty, who has contributed immensely to water, energy and rural development for years, took up the project as a solution to help farmers cultivating jowar (the poor man's crop) and reduce carbon footprint at the same time. 120 billion pieces of plastic cutlery are annually disposed, according to him.
He hit upon the idea of edible cutlery during a flight. He noticed that some of the passengers around him were using thin wafer-like khakhra (a thin, flat, delicious, crunchy snack made from wheat flour in Gujarati cuisine) as spoons to scoop up rice and curry. It motivated him to experiment with hard jowar roti (flat sorghum bread) to scoop vegetables during his meals in semi-arid regions of Andhra Pradesh. He linked this experience to his in-flight epiphany and decided to create edible spoons from jowar and other flours.
Narayana Peesapaty claims that his edible cutlery is nutritious to the core. Made from dough of wheat, jowar and rice powder, the edible spoons are crunchy and available in three different flavors: sweet, salty and plain. Spices like rock salt, cumin seed and black pepper are mixed with the dough to make spoons delicious in taste. Soy beans, barley, ragi and millet like corn are also used to make them gluten free.
The moisture quotient is so low that edible spoons remain in shape for 10 minutes at least. An edible spoon is rich in such nutrients as calcium, iron, zinc, fibre, magnesium and folic acid. Taking tea or coffee or soup with these spoons is like having a nutritious meal.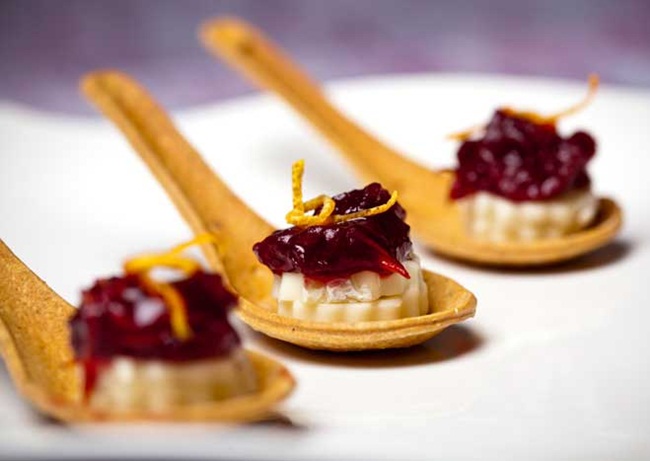 Since the launch of the project titled Bakeys, Narayana Peesapaty has made 6,000-7,000 spoons manually. His current focus is developing a system to manufacture as many as 50,000 spoons in a span of 8 hours. Narayana Peesapaty and his wife employ only women and physically challenged people to manufacture edible cutlery in Hyderabad. Men do labor-intensive work like machine maintenance and repairs.
At the initial stage of the project, he faced rejection from whoever he approached to market and sell the product. They laughed it away doubting the quality and thinking that spoons would break. He took up the challenge, which resulted in a fair number of orders, and then the word-of-mouth marketing saved the project. He spent seven years on research and development to perfect the product.
Narayana Peesapaty is looking to engage farmers directly with the project so that the cost of end products can be considerably reduced. He is also trying to get subsidies from Indian government for buying grains for farmers. The couple – he and his wife – has already started experimenting with the same materials to make forks, knives and chopsticks.