The Ministry of Tourism India is planning to introduce luxury tourism on the Ganga River from Haridwar to Hooghly. The plan to initiate luxury tourism on water is part of the initiative to rejuvenate the riverfront of major cities including Haridwar, Allahabad, Varanasi, Kanpur, Patna and Kolkata. It is an ambitious venture to build sustainable tourism on international levels.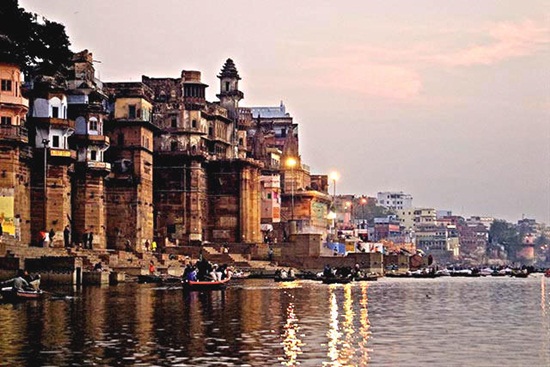 The Ganga River has been home to major pilgrimage spots, a haven of religious festivals, an inspiration for cultural initiatives and a resource for industries till date. Luxury cruises and floating hotels are going to be attractions of the Ganga River tourism for the first time, in India. The projects, once executed successfully, will generate multiple employment opportunities and impressive revenues for the Government of India.
Luxury river cruise tourism is a western trend that the Ministry of Tourism India is looking to cash in on. Thousands of foreign tourist arrivals to Haridwar, Varanasi and Kolkata happen every year. Short-distance cruise trips on the Ganga River between Varanasi and Patna will be like icing on cake for foreign tourists and NRIs in North India.
River cruise tourism is being designed with aquatic ecosystem and environment in view. Cruises will integrate modern facilities like bio-toilets to ensure sustainability of environment. Another highlight of the riverfront rejuvenation plan is introducing floating hotels. Sound & light and laser shows at Haridwar, Rishikesh and Varanasi will make stay at floating hotels on the river an absolute joy. These shows will introduce tourists to the history, culture and life of these Indian cities.
The riverfront of Rishikesh, Allahabad, Haridwar and Varanasi is mostly frequented for religious ceremonies and festivals including Ganga Dussehra Festival and Ganga Mahotsav Ceremony. The Ministry of Tourism has also proposed to make the information of these religious festivals available to tourists through the use of apps for mobile devices – smartphones and tablets. The information will be disseminated in three Indian languages – Hindi, Bengali and Gujarati, and in a few foreign languages.
The Ministry is also looking to mitigate concerns about such basic facilities as transport and accommodation for tourists in the riverfront cities. The transport systems will be improved. The bed and breakfast accommodation plan will be introduced to these cities. More, the Ministry will approach renowned religious institutions to hold yoga and meditation events on the banks of the Ganga River in order to align luxury tourism, divine tourism and wellness tourism.
Get cheap flight tickets to India and experience luxury, divine & wellness tourism on the sacred banks of the River Ganga. Only IndianEagle.com offers cheap air tickets from international airlines.