Fantasy adventure centric "Life of Pi" has placed Pondicherry on the Map. The film is based on a novel by Yann Martel published in 2001.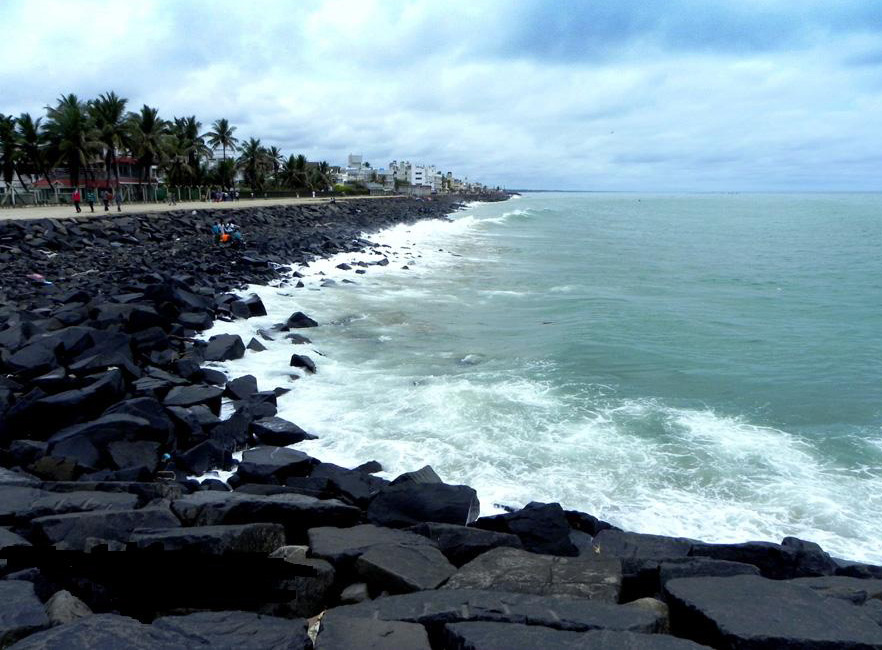 Adapted for the screen into a theatrical feature film directed by Ang Lee, 'Life of Pi' has earned good reviews which is set against the backdrop of Pondicherry. The film unfolds with the protagonist, Piscine Molitor "Pi" Patel, an Indian boy from Pondicherry surviving 227 days after a shipwreck. All the while he is stranded on a boat in the Pacific Ocean, with a Bengal tiger named Richard Parker.
The scenic beauty of Pondicherry is captured in the film with foliage all around. The flora surrounding Pondicherry has nature lovers looking up the scenic beauty spot of India. The shore lines make for an ideal vacation break out.
Indian Eagle persuades all those film lovers to make a trip to Pondicherry at Lowest Airfare Guaranteed. If you are enchanted by the beaches, the four  popular tourist beaches will take your breathe away.
The Promenade beach, Paradise beach, Serinity beach and Auroville beach. The Promenade beach is the most popular beach in Pondicherry with major portions of the film focusing on water beds.
It is common knowledge that computer graphics are employed in film–making, the few  portion shot at the beaches are to be seen to be believed. Indian Eagle offers Lowest Airfares to serene Pondicherry! Pack your bags to relive Pi's childhood amidst nature.