The flood-hit Kerala is gradually resurrecting like a phoenix out of the INR 2000-crore loss and devastation. Undeniably, the loss of nearly 400 lives in the Kerala floods 2018 cannot be compensated for. Hundreds of thousands of people have been rendered homeless and sheltered in relief camps across the state. A considerable number of people among the affected have been left destitute by the catastrophe.
However, let's be optimistic and sanguine about the rehabilitation of the flood-hit Kerala into God's Own Country. Hope for a silver lining in every cloud does never die. All thanks to the real life heroes contributing directly or indirectly towards rebuilding Kerala and restoring normalcy in the state! Overseas Indians are looking back to Kerala in empathy, love and compassion. Donations, relief materials, prayers and condolences are pouring in from Indian communities in America and in other parts of the world.
In a humanitarian effort to make the flood-affected Kerala stand on its feet again, two Indian American techies raised USD 1,616,207 for the Kerala Chief Minister Disaster Relief Fund. Arun Nellamattom and Ajomon Poothurail from the US state of Illinois raised a whopping $1.5 million through crowd funding on social media in just five days. They transferred the donation to Chief Minister Pinarayi Vijayan's relief fund for the Kerala floods 2018.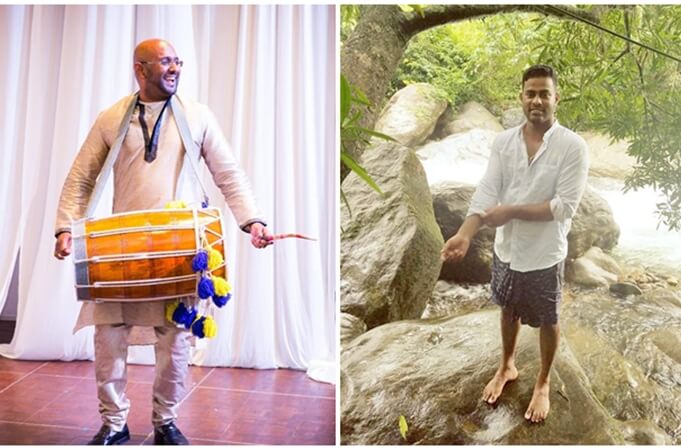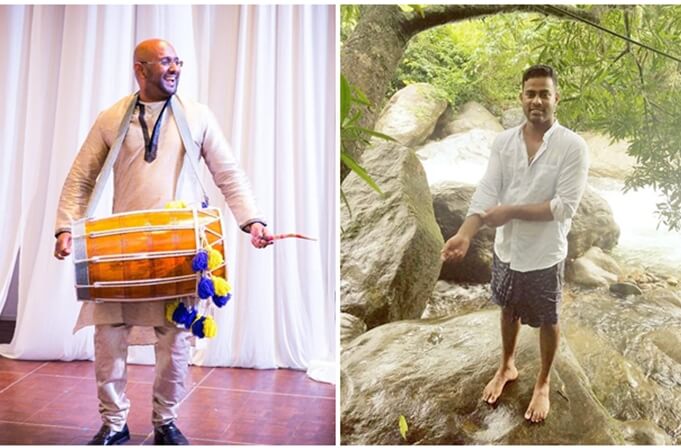 Both natives of Kerala residing in Chicago created a fundraiser on Facebook, Kerala Flood Relief Fund from USA, on August 15 and closed it on August 20 after receiving more than $1.3 million from thousands of Indians in America. On seeing Indian Americans' warm response to the campaign, Kerala CM's office approached Arun Nellamattom and Ajomon Poothurail to continue the fundraising effort.
Chief Minister Pinarayi Vijayan personally invited Arun Nellamattom and Ajomon Poothurail to visit Kerala and receive gratitude in person. Both the techies took a flight to Kerala from Chicago O'Hare International Airport yesterday, August 27.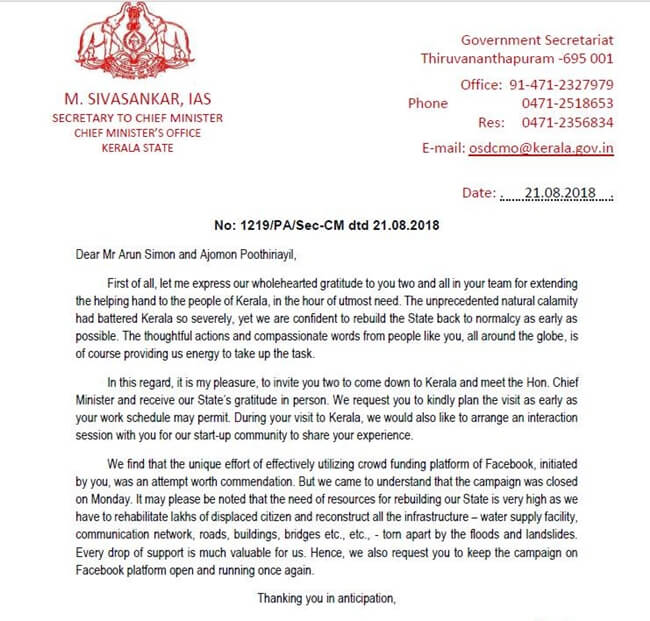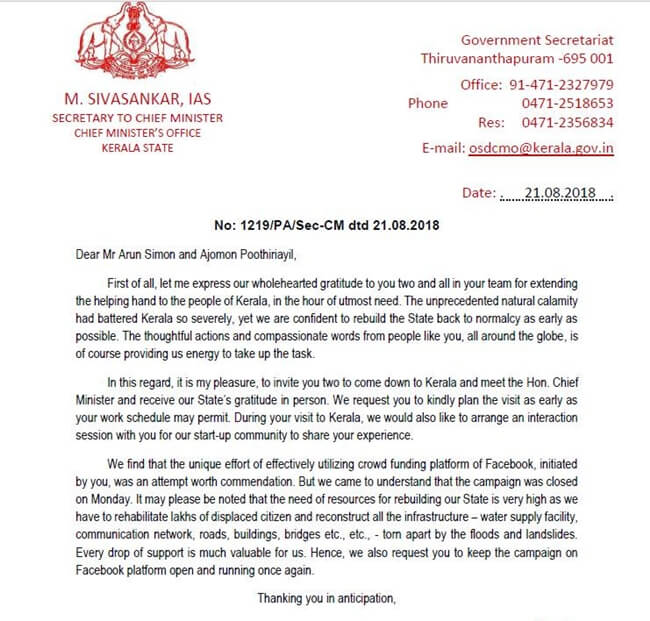 Currently, donations for the Kerala flood relief amount to nearly INR 800 crore. The state is planning to seek INR 3000 crore loan from the World Bank for rebuilding the infrastructure and rehabilitating the homeless. More than $4 billion is required to restore Kerala to what it was before the floods occurred.
Evidently, Kerala tourism suffered a huge setback in the wake of the floods. With the infrastructure in shambles at popular tourist places including Munnar and Alappuzha, the state tourism industry has incurred a whopping loss of INR 2100 crore. An estimated INR 100 crore is required to repair the tourism properties owned and managed by Kerala government. Many planned trips to Kerala for vacations in August and September have been canceled or postponed.
Also Check: Chicago to Celebrate 125 Years of Swami Vivekananda's Historic Speech
Not only the two Indian American techies, but several nonprofit organizations including Sewa International in the United States have come forward with funds for the Kerala flood relief operations. Sewa International has raised more than $10,000 towards relief for Kerala floods 2018. This nonprofit had raised $100,000 for relief operations in Houston and other southeast US cities during Hurricane Harvey in August 2017.
The Kerala Club of Detroit, Michigan has also created a fundraiser with an initial goal of raising $50,000 for rehabilitation of the Kerala flood victims. The Kerala Club, a nonprofit striving to promote Indian culture and heritage in South East Michigan, has already managed to raise $42,605 in 13 days. Several other desi nonprofit organizations including Michigan Indo-American Forum, MI India Foundation, MI Bihar, and MI Tamil Sangam have joined the Kerala Club's initiative.
Also Check: Inspiring Stories of Real Heroes in Kerala Foods
Houston which suffered devastating Hurricane Harvey floods is home to more than 62,000 Keralites who donated the money set aside for Onam celebrations this year to Kerala CM's Distress Relief Fund. Notably, several US-based Malayalee organizations made the most of Onam celebrations as fundraisers for the relief work in their native land.
We at Travel Beats, an Indian American Community portal by Indian Eagle Travel, salute the real life heroes on direct and indirect relief missions for the victims of Kerala floods 2018. May the following note made by Chicago-based Keralites – Arun Nellamattom and Ajomon Poothurail – inspire other desis across the United States:
"We have made history! We did not have any barriers such as political, religious, or anything that apart human in this campaign. We all are able to reaffirm the trust in humanity. This would not have happen without each and every one of you."