The city of Pearls, Haleem and Biryani has added another feather to its cap. Endowed with regal nawabi heritage, Hyderabad has been voted the third best place to visit in 2013. Distinct for its dialect, tehzeeb and culture, Hyderabad made it to the Travel guide book Lonely Planet's  Annual edition "Best in Travel 2013".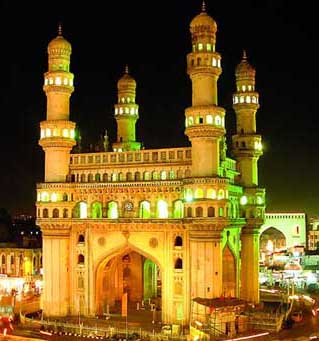 Travel geeks and backpackers desirable tourist destination, Hyderabad has maintained a fine balance of preserving traditions while keeping abreast with technology. Here are the Top 10 must travel places in 2013 and the reason why one must visit them.Indian Eagle offers the Lowest Airfare to Hyderabad, book cheapest tickets online.
1: San Francisco, California, United States( Darling of America's west coast, cultural mélange oozing warmth. The most awaited 34th America's Cup and heaving waterfront have crowned it with the Top spot.
Best for: Culture, events, food.
2: Amsterdam, Netherlands (Golden Age charmer prepares to party as the famed canal ring turns 400.Vincent van Gogh's 160th birthday, 40th year for his colour-swirled museum. Reopening of the Rijksmuseum after 10-year under renovation. The Royal Concertgebouw Orchestra marks125 years,Artis Royal Zoo 175 years and Felix Meritis cultural centre mark 225 years.
Best for: Culture, events, food)
3: Hyderabad , India (Old City recapturing past glories,standing the test of time, refurbished Falaknuma Palace, a seven-star hotel preserved in a lavish plush time capsule. Architectural marvels, shoppers paradise, Hyderabad's Old City will charm you off your feet)
Best for: Culture, food, value for money)
4: Derry/Londonderry, Northern Ireland (UK City of Culture 2013,10-day All Ireland Fleadh, the world's biggest Irish festival. Host to the Turner Prize, Jazz Festival and Earhart Festival (celebrating 80 years since American aviation pioneer Amelia Earhart landed here)
Best for: Culture, events, family)
5: Beijing, China (cusp of greatness, multitude of architectural gems, Bird's Nest stadium,the Běijīng–Shanghai high-speed rail, cultural and artistic centre of China)
Best for: Culture, value for money, food
6: ChristChurch, New Zealand (Vibrant arts scene, revival post the devastating earthquakes in 2010 and 2011, innovative artworks fill empty demolition sites representing rebirth)
Best for: Culture, events, family
7: Hobart, Tasmania (Harbour town hip, world-class MONA museum and theTasmanian Museum and Art Gallery.
Best for: Events, culture, food)
8: Montreal, Canada (Mélange of cultures marries brains and beauty, the new Rio Tinto Alcan Planetarium, the ambitious 'Space for Life' project, unveiling of the Grévin wax museum at the Eaton Centre, 50th-anniversary celebrations of the Place des Arts, and the new Point Zero hotel, owned by the eponymous fashion label.
Best for: Culture, events, value for money
9:Addis Ababa, Ethiopia (Ethiopian metropolis fast evolving, founded little more than a century ago. Addis Ababa, in Amharic means 'New Flower', is the diplomatic capital of Africa with multifaceted assets.
Best for: Culture, food, value for money
10: Puerto Iguazu, Argentina (phenomenal waterfall, spread-eagled along the Argentine–Brazil border and stunning side trips)
Best for: Family, activities, adventure