Goa is busy preparing for the 44th International Film Festival of India that is scheduled to continue from November 20 till 30 this year. Needless to say, IIFF Goa is one of the most prestigious film festivals in the Asia Pacific region. Since its inception in 1952, the Goa Film Festival has been an assembly of filmmakers, actors, scriptwriters, and other film professionals. On a higher level, it has been the interface between Indian cinema and the world cinema. It celebrates the excellence achieved by established filmmakers and recognizes the efforts made by the budding filmmakers.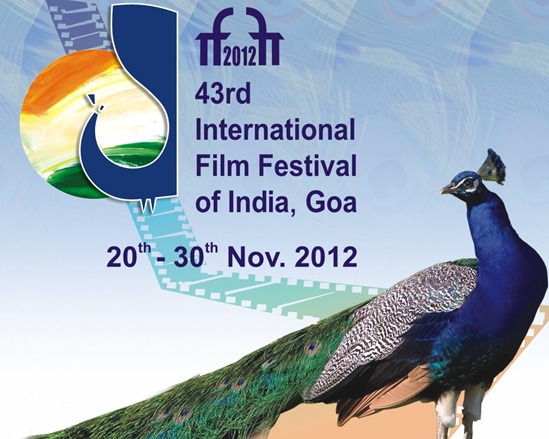 Some tidbits of the IFFI 2013
The IFFI 2013 Goa will be screening a whopping number of 326 movies in different categories during the period of 11 days. The foreign film category of the festival includes 176 films, shortlisted out of submissions from 74 counties of the world. The festival is going to make an achievement by screening a movie from Afghanistan this year for the first time. Shot in the war-ravaged Afghanistan and directed by Seddiq Abedi, the film depicts violence against women. The first movie to be screened on the inaugural day is The Don Juans, a Czech comedy movie by Jiri Menzel. 40 films of different Indian languages will be screened in two categories – "feature film", and "non-feature film".
The who's who in the IFFI 2013      
Among the who's who to attend the 44th edition of the festival on different dates are noted film personalities from both Indian Cinema and World Cinema. The inaugural ceremony will be graced by Bollywood stars including Rakha, Kajol, Asha Bhonsle and Kamal Hassan. The jury for the competition category of the film fest will be headed by Goran Paskalievic, an eminent filmmaker from Serbia. Victor Banerjee, a noted name in the cinema of Bengal, is one of the five members of the jury. Northeastern films will be the subject of a talk among the notable attendees during the inauguration of the competition section by Mukul Sangma, CM of Meghalaya. American actress Susan Sarandon, one of the chief invitees, will inaugurate the fest on the first day.
The list of Indian feature films to be screened at 44th IFFI Goa 2013:    
Ajana Batas by Anjan Das in Bengali
Apur Panchali by Kaushik Ganguli in Bengali
Phoring by Indranil Chowdhury in Bengali
Meghe Dhaka Tara by Kamaleshwar Mukherjee in Bengali
Satyanweshi by Rituparno Ghosh in Bengali
101 Chodyangal by Sidhartha Siva in Malayalam
Artist by Shayam Prasad in Malayalam
Celluloid by Kamal in Malayalam
Kanyaka Talkies K.R. Manoj in Malayalam
Kunjananthante Kada by Salim Ahmed in Malayalam
Shutter by Joy Mathew in Malayalam
Jal by Girish Malik in Hindi
Listen Amaya by Avinash Kumar Singh in Hindi
Bhaag Milkha Bhaag by Rakesh Omprakash Mehra in Hindi
Pan Singh Tomar by Tigmanshu Dhulia in Hindi
OMG Oh My God by Umesh Shukla in Hindi
Astu by Sumitra Bhave in Marathi
Fandry by Nagraj Manjule in Marathi
Tapaal by Laxman Utekar in Marathi
Baga Beach by Laxmikant Shetgaonkar in Konkani
Sala Budha by Sabyasachi Mahapatra in Oriya
Thangameengal by Ram in Tamil
Bharath Stores by P. Sheshadri in Kannada
The Coffin Maker by Veena Bakshi in English
Ship of Theseus by Anand Gandhi in English
The list of Indian non-feature films to be screened at 44th IFFI Goa 2013: 
A Dream Called America by Anoop Sathyan in Hindi
Kanche Aur Postcard by Ridham Janve in Hindi
Rangabhoomi by Kamal Swaroop in Hindi
Sama-Muslim Mystic Music of India by Shazia Khan in Hindi
The Donkey Fair by Rakesh Shukla in Hindi/Gujarati
23 Winters by Rajesh S. Jala in Kashmiri/Hindi
Behind the Mist by Babu Kambrath in Malayalam
Lights on Adoor Gopalkrishnan by Prasanna Ramaswamy in Malayalam
Vishaparvam by Vipin Vijay in Malayalam
Makara by Prantik Narayan Basu in Marathi
V. Babasaheb Life in Full Open by Avinash Despande in Marathi
By Lane 2 by Utpal Datta in Assamese
Shepherds of Paradise by Raja Shabir Khan in Kashmiri
Looking to book the cheapest flight to India at the 11th hour? Log on to IndianEagle.com for the lowest airfare.