Indian American women are ruling the roost from civil services to philanthropy to entrepreneurship. Their achievements make success stories which are worth reading and sharing. After Kamala Harris, Pramila Jayapal and Seema Verma made their way to some key posts in the Trump Administration, two Indian American women entrepreneurs recently made it to the Forbes 2018 list of America's Richest Self-Made Women.
Among the richest self-made women in America on Forbes 2018 list are Jayshree Ullal, CEO of Arista Networks, and Neerja Sethi, Vice President of Syntel. They are ranked 18th and 21st on the list respectively.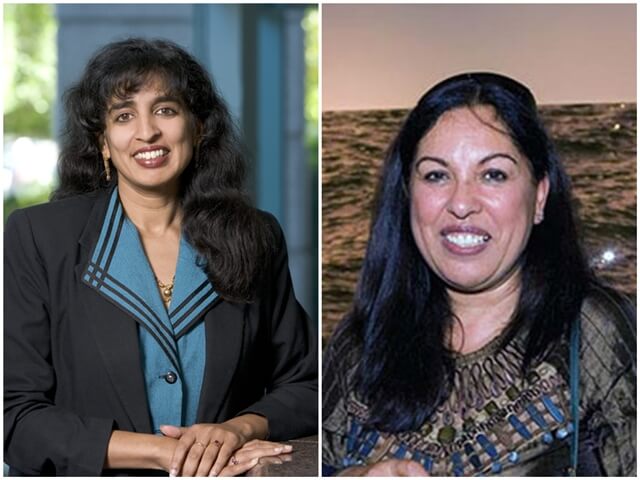 Jayshree Ullal, the President and CEO of cloud networking firm Arista Networks, has made $1.3 billion million fortune in the technology industry. Born in London and raised in New Delhi, Jayshree Ullal graduated in electrical engineering from San Francisco State University and did masters in engineering management at Santa Clara University. An 'Ernst and Young US Entrepreneur of the Year' award in 2015, she has been with Arista Networks since 2008. The computer networking company earned revenues worth $1.1 billion in 2016 under her leadership. Forbes Magazine previously named her 'one of the top five most influential people in the networking industry.'
Another Indian American entrepreneur on the Forbes 2018 list of America's Richest Self-Made Women, Neerja Sethi has a net worth of $1 billion. Based in Florida, she is a cofounder and the Director of Syntel Inc, a prestigious IT consulting and outsourcing company. Neerja Sethi along with her husband Bharat Desai founded Syntel with an initial investment of $2,000 in 1980 at their residence in Troy, Michigan. Currently Syntel employs about 23,000 people around the world, including 80% of it staffing in India.
Jayshree Ullal and Neerja Sethi are the only Indian American entrepreneurs among the 60 women on Forbes' 2018 list, including TV mogul Oprah Winfrey. They made their own fortunes in America. Both Jayshree Ullal and Neerja Sethi are exemplary emblems of entrepreneurial innovation in the business of technology.
Travel Beats is a leading Indian community portal by Indian Eagle, a most trusted travel booking partner of Indians in the USA. Subscribe to Travel Beats' free newsletter for the latest immigration, visa, air travel and community news.