The second wave of the pandemic is an opportunity to see the power of India's unity in diversity. With everyone doing their bit, from the lower economic reaches to the upper, and global support pouring in, India has started waging a war against the pandemic. To be precise, India raised a clarion call for another freedom movement; freedom from the virus, freedom to breathe outdoors, freedom to live a normal life…Those who rose to this occasion within their capacity or beyond their limits are being hailed as India's #COVIDHeroes, and they should not remain unsung.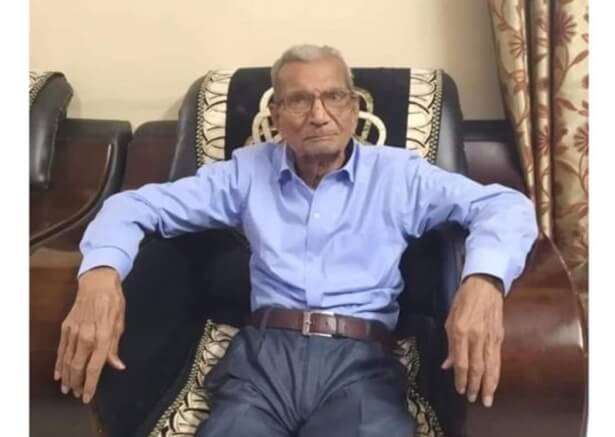 An octogenarian whose blood oxygen level had dropped to a low left his hospital bed for a younger patient, whereas families are hopping from one hospital to the other in a frantic search of beds for their loved ones amid the #oxygenemergency. 85-year-old Narayan Dabhadkar from Nagpur managed a bed with his daughter's efforts. But he left the bed vacant out of empathy for a man, half his age, gasping for air when he saw the man's wife crying and pleading with the staff of Indira Gandhi Hospital for a bed. He came back home and breathed his last three days later.
He said, "I am 85 now and have lived my life. You should offer the bed to this man instead. His children need him." He left a lesson for the mankind that empathy is the greatest virtue.
Rasik Mehta and Kalpana Mehta, a couple from Gujarat, made it to the list of India's #COVIDHeroes for donating INR 15 lakh to save COVID-hit patients gasping for breath. Their only son succumbed to the virus in 2020 when the first wave of the pandemic was at its peak in the country. They unhesitatingly broke the fixed deposit for a premature withdrawal, which they had saved for their son. They also helped more than 200 patients with PPE kits and other preventive materials. Moreover, Rasik and Kalpana Mehta spent on the vaccination of over 350 underprivileged people. They have also lent their car to be used as an ambulance for ferrying patients to hospitals. The Mehtas are being hailed as real heroes during the #secondCOVIDwave in India.
Normally, an Indian farmer cannot even think of decent wedding for his daughter. A farmer named Champalal Gurjar from Madhya Pradesh donated whatever he had saved for his only daughter's wedding to help a cause – availability of oxygen cylinders for COVID patients with choked lungs. He gave a cheque of Rs 2 lakh to the local administration to keep the supply of medical oxygen uninterrupted in the district hospital. He married off the daughter in a very humble manner and believed that his little contribution towards saving lives would bless her.
The US-returned software tycoon with a net worth of $2.5 billion, Sridhar Vembu, who received a Padma Shri 2021, has joined the bandwagon – India's fight against the second COVID wave. Nicknamed 'Barefoot Billionaire', the Zoho Corporation Founder and CEO is offering over 6000 free meals a day to the need in rural areas of Tamil Nadu. With the urban India's COVID surge soaring to global records, he calls for decongestion of urban areas and creation of employment opportunities in rural areas. He is also working with several voluntary organizations to help with their food distribution systems. He also arranged for a free vaccination camp in Madurai on April 29.
These #CovidWarriors should not remain unsung heroes in India's #FightAgainstCOVID19 pic.twitter.com/zEBWIjMDG6

— Indian Eagle (@indianeagle) April 23, 2021