She witnessed the partition of India in 1947; she shared stage with Uday Shankar; she lived in art; she performed on Prithvi Theatre in Punjab for 14 years; she bagged Kalidas Samman in 2001; she thrilled audience as an elocutionist; she did many Hindi & English films; she said "I was never a Pakistani. I was always an Indian". "She" is no one but Zohra Shegal, the doyenne of Indian Theatre, who breathed in different forms of art throughout her life. She breathed her last in India.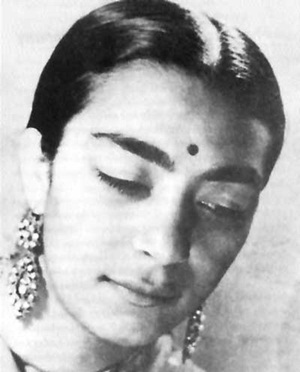 Zohra Shegal was a multitalented, ever-young personality. She was a danseuse, a theatre artist, an elocutionist, a choreographer and an actress. Her career in different niches of art has always been a highnoon since the beginning in 1935. Once upon a time, she was the face of Indian theatre and Indian Cinema. In her celluloid career, she worked with some of the ruling heroes of Bollywood including Prithviraj Kapoor, Ashok Kumar, Dev Anand, Amitabh Bachchan, Govinda, Shah Rukh Khan, Salman Khan, and Ranbir Kapoor from her generation to the Gen Y.
Though she was born in a traditional Muslim family in Uttar Pradesh, the artiste in her bloomed beyond limits and boundaries. She was a tomboy in childhood and grew into a vivacious lady with single-minded devotion to art. She traveled to Dresden in Germany and learned ballet there for three years. Uday Shankar's Shiv-Parvati ballet which was staged in Germany during his Europe tour impressed her so much that she discovered her love for stage and passion for theatre. She initiated her 'art' career as a danseuse with legendary Uday Shankar and worked in his dance troupe for consecutive eight years.
Zohra Sehgal fell in love and tied the knot with a Hindu boy, Kameshwar Sehgal. Her husband who was a scientist became an accomplished choreographer and dancer after marriage. It was their love for art that brought them together and evolved into a bond beyond religious and cultural differences. She became a dedicated member of Prithvi Theatre in 1945, and acted in theatre shows across the country for fourteen years.
She ventured into the then film industry of India with her debut film, Dharti Ke Lal in 1946. It was IPTA's first film production. Chetan Anand's Neecha Nagar was her next Bollywood film which earned her critical acclaims and international recognition. The movie traveled to Cannes Film Festival, too. Apart from being a promising actress, she was a consummate choreographer. She stunned Bollywood with her choreography for several songs in a few Hindi films, including Raj Kapoor's Awara and Guru Dutt's Baazi.
She moved to Delhi after a stint in the tinsel town of Mumbai (then Bombay), and joined Natya Academy as a director. Then, Fortune blessed her with a drama scholarship which was an opportunity for her to travel to London in 1962. Her pursuit of art took a greater leap when the opportunity to work in British Television came her way. She bagged a role in The Rescue of Pluffles, a BBC adaptation of story by Rudyard Kipling. It was in London where she came across Ram Gopal, a master of Bharatnatyam.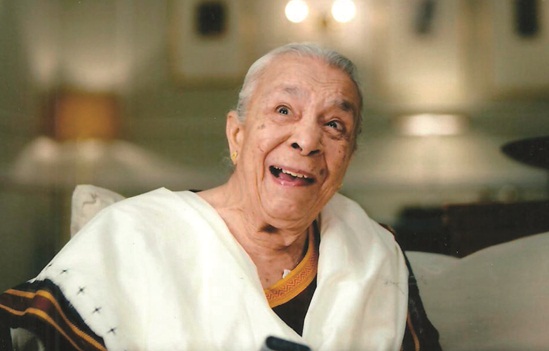 Her move to London proved to be a blessing for her acting career. She got a foothold into the English film industry with the first break in James Ivory's The Courtesans of Bombay in 1982. It paved her way to an adaptation of The Jewel in the Crown for British Television. The role of Lady Chatterjee in it was one of the most prominent achievements in her life. Gradually she became a known face in the British entertainment world with her roles in Tandoori Nights, The Raj Quartet, My Beautiful Laundrette, Mind Your Language, The Regiment, and likes.
She discovered and developed her interest in elocution on return to India in the mid-1990s. Her first performance as an elocutionist took place in a memorial to Uday Shankar in 1983. She shot to the limelight of a new world. Invitations to perform poetry on different occasions from all over India and abroad began to pour in. Even she presided over "An Evening with Zohra" as chief guest and recited verses soulfully in Pakistan. She possessed the rare excellence in performing impromptu recitation of Hindi, Urdu and Punjabi poems. Hafeez Jullundhri's Abhi To Main Jawan Hoon is one of her best and most popular poetry performances.
Zohra Sehgal lost her mother when she was very young. Her marital nest broke down with her husband's death after 17 years of marriage. But she never lost her grip on the tempo of life. It was her absolute devotion to art that kept her zeal for life and performance alive till the last breath. She gave a vivacious account of herself in some blockbusters including Dil Se, Hum Dil De Chuke Sanam, Veer-Zaara, Cheeni Kum, Saawariya, Bend It Like Beckham, and Mistress of Spices. The Padma Sri, the Padma Bhushan, the Padma Vibhushan, the Kalidas Samman, and the Sangeet Natak Academy Award are some of the brightest jewels in her crown.
There is no more tomorrow for Zohra Sehgal on earth. But the legacy of creative performances that she left behind will continue to inspire the generations of aspiring artistes and art enthusiasts till the last tomorrow. We at Indian Eagle mourn the loss that the world of art and entertainment suffers due to her departure. May her soul rest in peace!