The new bill introduced in the House of Representatives, if singed into a law, will make America a dream destination for H4 visa holders, who are often referred to as dependents of H1B, H2A, H2B, and H3 visa holders in the US. Lauded by non-immigrants from all quarters, the bill is aimed at making H4 visa holders independent and filling the existing labor gaps in the US economy. The bill named H4 Work Authorization Act seeks to help non-immigrant families thrive together.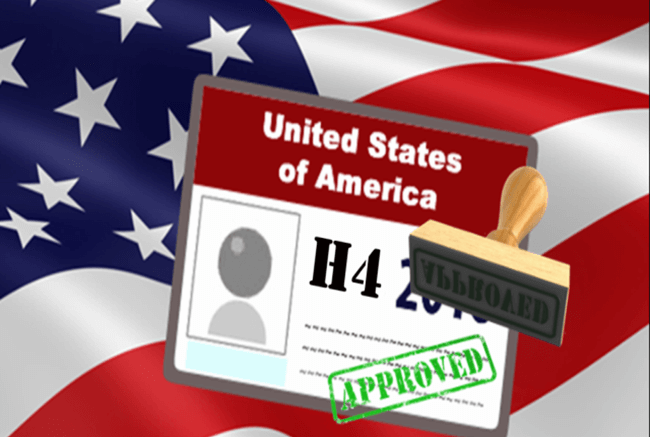 Introduced by two Congresswomen – Carolyn Boudreaux and Maria Elvira Salazar, the H4 Work Authorization Act seeks an amendment to the current law, so that dependent spouses of H1B, H2A, H2B, and H3 visa holders are granted an automatic right to work in the US on receiving an h4 visa. As of today, H4 visa holders need to apply for an Employment Authorization Document (EAD) or temporary work permit through a Form I-765 issued by the United States Citizenship and Immigration Services (USCIS). As long as EAD applications are awaiting approval, H4 visa holders cannot work in America.
Years of bureaucratic red tape make a big hurdle on their way to obtain work authorization in the United States. The backlog of H4 EAD applications, compounded by a pause in the operations of USCIS during the pandemic, has extended the timeline for approval from 6 to 9 months, even over 12 months in some cases. Endorsed by the National Immigration Forum, the H4 Work Authorization Act can help reduce the backlogs by seeking immediate work permit for H4 visa holders.
"This bill seeks to remove these needless barriers to ensure families can contribute and prosper together. If we are going to continue to be competitive and attract the greatest minds and talent around the world, we must ensure that the family members of high-value immigrants are able to build a life and career in the United States, just like everyone else," Carolyn Boudreaux said.
Not being able to utilize their academic qualifications, highly-skilled H4 visa holders live a life of futility behind the glamor and glitters of America, and away from home in India. If approved by the Senate, the bill will lift their socio-economic status and empower them to contribute to the household income. Once signed into law, the bill will prove to be a breakthrough and usher in a new era of emancipation for dependent spouses of H1B, H2A, H2B, and H3 visa holders.