The United States is done with implementation of the H1B electronic registration process online for the employers seeking qualified foreign nationals for the US fiscal 2021. US-based companies or their authorized representatives looking to hire H1B visa workers from India and other countries would have to register online paying a processing fee of US$10 before the US Citizenship and Immigration Services (USCIS) opens the window to accept H1B petitions starting on April 1, 2020.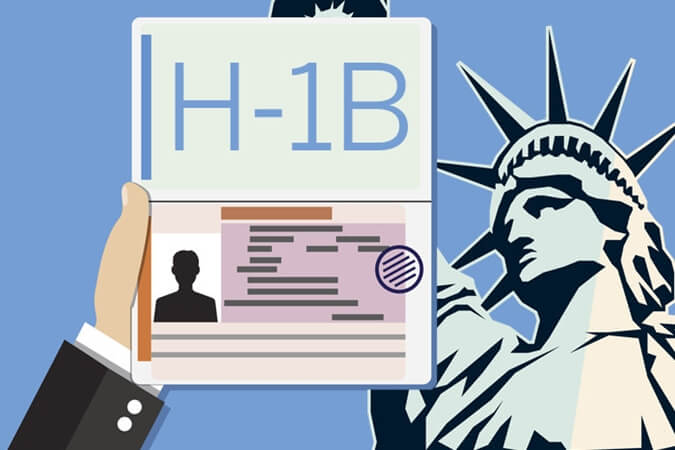 Approved by the US Office of Management and President Trump's executive office, the online H1B electronic registration process is the cost-effective and time-efficient lottery system for the sponsoring companies. The pre-H1B-filing electronic registration is expected to reduce dependence on paperwork and data exchange in the process, thereby saving on administrative overheads to the companies.
What is

H1B

Electronic Registration System?
The H1B electronic registration process is part of an agency-wide system to modernize our immigration system while deterring fraud, improving vetting procedures and strengthening program integrity," said Ken Cuccinelli, the USCIS' acting director.
The USCIS will open the initial registration window starting March 1 through March 20, 2020, which will then be followed by the filing of H1B petitions subject to the cap. Only the employers or companies or their authorized representatives with selected registrations will be able to file petitions under the cap. If needed, the USCIS will put those electronic registrations to the random selection process.
The H1B electronic registration system requires employers or their authorized representatives to provide basic information about their company/business and the foreign workers they will be filing H1B petitions for in 2020.
The federal agency implemented the electronic registration system following a successful pilot testing and sessions with industry stalwarts. Public engagements, industry-wise demonstrations and other outreach activities will be conducted to walk registrants through the new H1B electronic registration system. An instructional guide on how to complete the registration process online, key dates and deadlines will be updated on the USCIS website.
The USCIS reserves the right to continue accepting registrations in the initial period, or open a second/additional registration period if the number of registrations falls short of the target that the agency sets based on the data of previous years.
The new Labor Certification Form ETA 9035, one of the H1B visa reforms in the Trump administration and, the new e-registration process seem to authorize the USCIS to play a huge role in the selection of H1B visa applications for US-educated foreign nationals, according to policy analysts and critics.