Golkonda also called as Golla konda or Shepherd's hill in Andhra Pradesh was an ancient capital of the Kingdom of Golkonda. The region is synonymous with the Hope Diamond, Idol's Eye, Koh-i-Noor and Darya-i-Noor.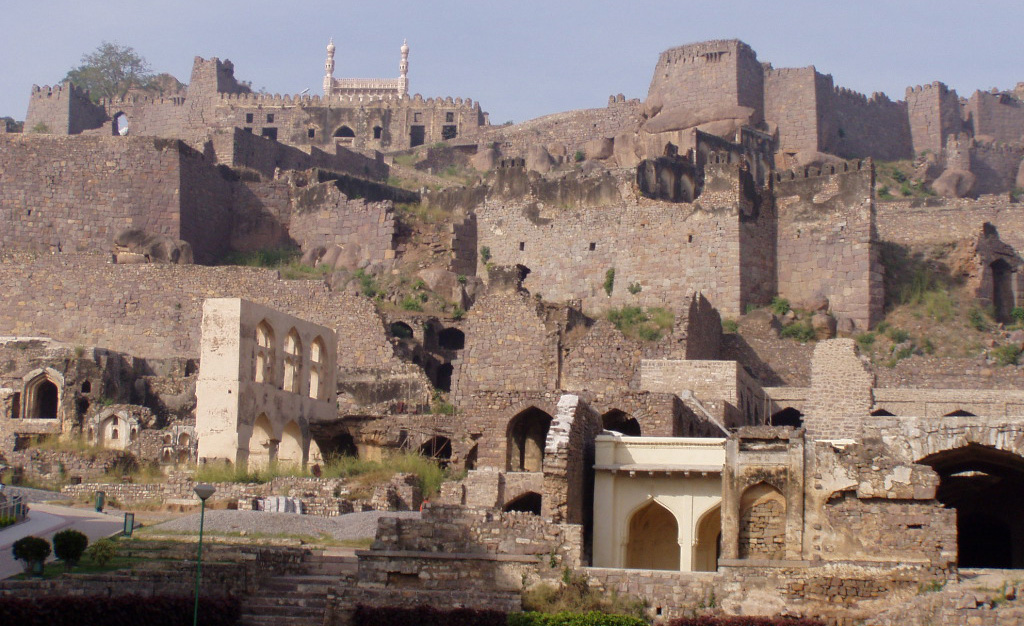 The imposing landmark with an elevated fortification turned into a major landmark that steered the destiny of the south.
The fort was under the possession of the Kakatiyas of Warangal. After the Qutub Shahi kings took over in AD 1518-1687 the Fort was extended and given a makeover.
It switched hands and came under the reign of Aurangazeb.Ibrahim Quli Qutub Shah Wali, the fourth Qutub king of the Qutub Shahi Dynasty rebuilt the Fort.
The unique feature of acoustic system was designed in such a way that a hand clap sounded at the fort's main gates, the grand portico, was heard at the top of the citadel, situated on a 300-foot (91 m)-high granite hill.
The Pride of Hyderabad, has a sound and light show with the booming voice of Amitabh Bachchan lending his voice as a Narrator.
Indian Eagle has the Lowest Airfares to Hyderabad at cheap fare. Visit www.indianeagle.com for great deals in Flight tickets to Hyderabad.