If anything good has happened this pandemic, has happened to the Indian American community right from the victory of Kamala Harris to the nomination of eminent Indian Americans for the Biden cabinet to Anika having won the 'America's Top Young Scientist' title in 2020 to 15-year-old Gitanjali Rao having been chosen as the Scientist-Inventor 'Kid of the Year 2020'.
Colorado-based Gitanjali Rao, one of the few Indian-origin prodigies, made it to the December cover of TIME as the Kid of the Year 2020. She was handpicked out of 5000 extraordinary kids from across the world. Since the December edition of TIME hit newsstands, she has been an Internet sensation, and a pride of the community. She is now a household name in the United States.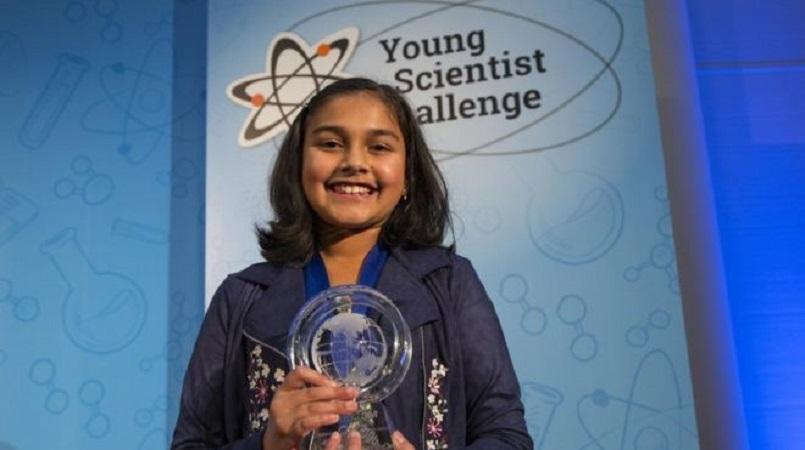 A 3-time TEDx speaker, Gitanjali won the Discovery Education 3M Young Scientist challenge and became America's Top Young Scientist in 2017 for her bluetooth-based invention named Tethys that helps in detecting lead in drinking water, when she was 12. The same technology earned her President's Environment Youth Award 2018 from the US Environmental Protection Agency in 2018. Tethys uses carbon nanotubes to detect the presence of lead in water.
Before TIME recognized her as Top Young Innovator in 2020, she featured on Forbes' 30 Under 30 list for her inventions. Indian American Gitanjali Rao has also developed an easy-to-use tool for effective and early diagnosis of prescription-based opioid addiction, one of the interminable issues affecting the United States. This innovation brought her the Top "Health' Pillar Prize for the TCS Ignite Innovation Student Challenge in 2019.
In order to continue her fight against cyber bullying, she has developed Kindly, an app and a Chrome extension. Gitanjali Rao's Kindly uses machine learning technology to detect potential cases of cyber bullying. She hard-coded some words in the app and the chrome extension. The words are similar to those that cyber bullists are likely to use.
"My goal has really shifted not only from creating my own devices to solve the world's problems, but inspiring others to do the same as well. Because, from personal experience, it's not easy when you don't see anyone else like you. So I really want to put out that message: If I can do it, you can do it, and anyone can do it," Gitanjali said in her interview with actress Angelina Jolie for TIME.
Gitanjali Rao is the first to have achieved TIME's 'Kid of the Year' title. The 'Kid of the Year' title is a barometer for the rising leaders of America's youngest generation, according to TIME.