A lot of experimentation is going on to make planes lighter and faster for a better future of air travel. Self-piloted airbus, vertical landing of aircraft, standing-seat design for economy class, automated flying of planes, supersonic travel and transparent aircraft body are some of the latest and most talked-about experiments in global aviation. Adding to unpredictable wonders about the future of air travel, Emirates Airlines announced to launch windowless planes to make flying a different experience altogether.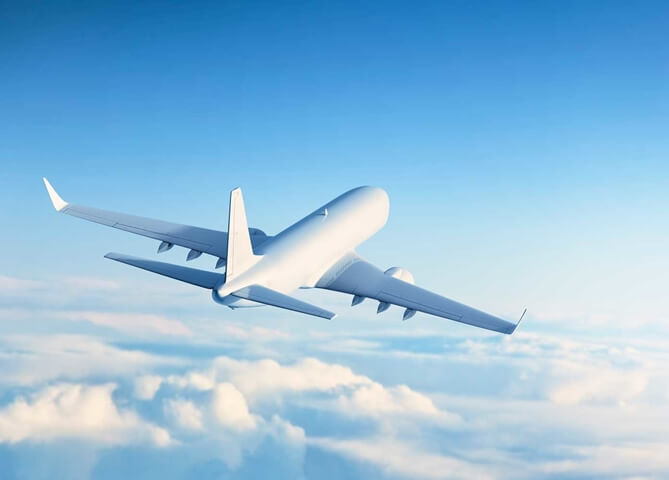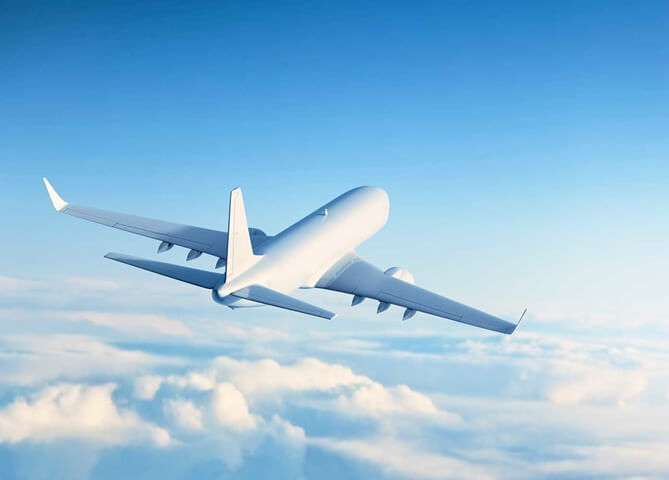 Many travelers prefer window seats to spend time looking outside the plane, catch a bird's-eye view of the things disappearing below and have a surreal feeling of playing with floating clouds during air travel. But the proposed launch of Emirates windowless planes might make it a thing of the past. Emirates Airlines' future passenger aircraft with virtual windows is a bold attempt to make planes smarter, better, lighter and faster in the future of aviation.
The announcement of Emirates' plans to launch commercial aircraft without cabin windows followed the Dubai-based airline's new first class travel cabin on Boeing 777-300ER planes. Emirates' 'game-changing' first class private suites on Boeing 777 are done with floor-to-ceiling sliding doors and equipped with top-notch features including 'virtual windows' for center suites.
Also Check: Emirates' Nonstop Flights with One-stop Access to India
The 1-1-1 configuration of the newest first class suites cuts off the center suites' access to windows on both sides. Evidently, windows for the center suites on Emirates' Boeing 777 aircraft are powered by fibre-optic camera technology that projects real-time views of the outer world. Since the unveiling of its 'virtual window' designs, Emirates Airlines had been experimenting on the concept of windowless aircraft for the future of air travel.
Though the upcoming Emirates windowless planes are supposed to weigh lighter, fly higher and consume less fuel, according to the airlines' President Sir Tim Clark, the feasibility is questionable. Some aviation critics agree that Emirates windowless aircraft design promises structural benefits, while they doubt that there might be no operational benefit in the event of an emergency. There are some practical issues associated with future passenger planes without cabin windows.
Also Check: Delta to Launch Nonstop Flights to India in 2019
In the future of air travel, Emirates' windowless aircraft model will require new tests and regulations for plane evacuation, fire control, cabin humidity control, pressurization, engine redundancy and other system-related technology changes. However, the European Aviation Safety Agency is positive about windowless air travel and thinks that the new windowless planes have fewer shortcomings than actual cabins with windows.
Emirates windowless planes, lighter, faster and more efficient, might be a need for the future of air travel, but we are afraid that not all travelers will be convinced to board such aircraft. Most of our customers, especially family travelers with kids, choose window seats for their flights from United States to India while booking travel on IndianEagle.com. Besides, catching or clicking spectacular views of the world outside is an integral part of one's flight experience.
Emirates Airlines' airfares are supposed to be cheaper as the proposed windowless aircraft is said to burn less fuel. The better technology is, the cheaper air travel is.
Emirates Airlines' President, Sir Tim Clark asserts that virtual images of the external world are far better in quality than what the naked human eyes see through windows in an aircraft cabin. He defines it as the future of air travel.