Today is International Day of Families. Overseas Indians have come forward like a family in solidarity with India amid the second wave of the pandemic. They are pulling out all the stops, like raising funds, shipping oxygen concentrators to India, organizing free food distribution drives, facilitating online medical consultation, etc. to help the native country tide over the crisis. For instance, the American Association of Physicians of Indian Origin (AAPI) has raised nearly 3 million US dollars and arranged for various reliefs to India. The Federation of Indian Physicians Association (FIPA) in USA has purchased 5000 oxygen concentrators and is shipping those to India in a calibrated manner.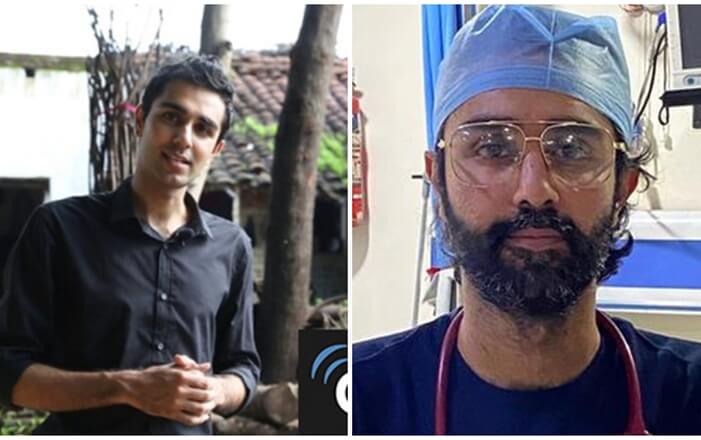 Harmandeep Singh Boparai, a 34-year-old Indian American Sikh doctor, went the extra mile when the deadly second wave of the pandemic started strangulating life and economy in India. In April 2021, he returned from the US to Amritsar that is his home and family, and is doing his bit treating patients of the Novel Coronavirus there.
A specialist in anesthesiology and critical care, Dr. Harmandeep Singh had been working as a frontline healthcare worker in New York prior to traveling to India. An MBBS doctor from Amritsar Government Medical College, he moved to New York in 2011 and calls the Big Apple his second home away from Punjab. He proactively treated hundreds of patients in New York and helped many of them get back to normal life when the US was under the grip of the pandemic.
On return to Amritsar during the second wave, he gave training to many doctors and nurses at many hospitals including Dukh Niwaran Hospital, based on his first-hand knowledge of the pandemic in the northeast US and his profound experience in treating patients. In addition, he led discussions on augmenting Amritsar's medical infrastructure for a health crisis like COVID-19 and increasing the city hospitals' capacity for an upsurge in positive cases. "I have been able to build a capacity for intensive care at Dukh Niwaran Hospital, besides imparting training to the healthcare staff regarding the COVID protocol that I learnt in New York," Dr. Harmandeep Singh said.
Born to a couple, an orthopedic and a gynecologist, Dr. Harmandeep is committed to providing selfless service to the sick and saving lives unconditionally. While his father offered charitable services at Dukh Niwaran Hospital, his mother initiated him into sewa (volunteer service) at his tender age. Inspired by his parents, he pledged to continue helping those in need unless the second wave of the pandemic subsides in India. He also supported lockdown as the only way to break the chain of transmission.
Dr. Harmandeep Singh Boparai is currently in Mumbai where 'Doctors Without Borders', an international medical humanitarian organization, has been working relentlessly towards mitigating the COVID crisis. A team of 'Doctors Without Borders' has roped in him to provide volunteer service at a 1000-bed hospital in Mumbai where he will be serving till this month end.