The Indian community in Detroit is set to have a lot of fun in May 2017 as the upcoming Indian events in Detroit are the best opportunities for socialization over music, dance and food. While Shankar Mahadevan's live concert tops the list of Detroit Indian events in May 2017, other upcoming Indian events in Detroit, MI such as Vaisakhi Mela, Ugadi celebration and Brahmotsavam celebration must not be missed. We at IndianEagle bring to you the top Detroit Indian community events in May 2017.
Sikh Day Parade Vaisakhi Mela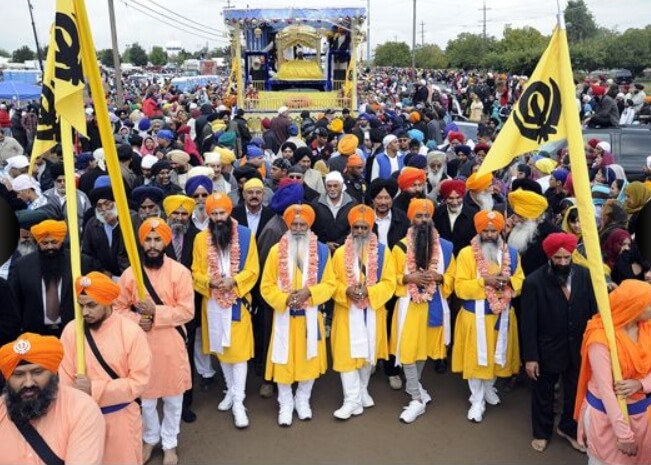 One of the best upcoming Indian events in Detroit, Michigan, Sikh Day Parade Vaisakhi Mela will be held on May 6 at Adado Riverfront Park in Lansing. Among the most important festivals for the Sikh community, Vaisakhi is celebrated to commemorate the formation of Khalsa Panth by Guru Gobind Singh. Join Sikh Indians of Detroit in the celebration and participate in the parade. Of all Detroit Indian events in May 2017, the Vaisakhi Mela will culminate in a sumptuous feast at the langar.
Shankar Mahadevan Live Concert
India's most admired singer Shankar Mahadevan is all set to enthrall Indians in Detroit on a musical evening on May 12 at Ford Community and Performing Arts Center in Dearborn. One of the most awaited Detroit Indian events in May 2017 for Indians in Detroit; it will feature the best of Shankar Mahadevan's songs. He will rock the stage along with his sons, Siddharth Mahadevan and Shivam Mahadevan. The trio will dish out popular songs of different genres including rock-fusion and semi-classical. All the proceedings from the Shankar Mahadevan Live Concert organized by AIM for Seva USA will go to the development projects in rural India.
Troy Telugu Association Ugadi Celebrations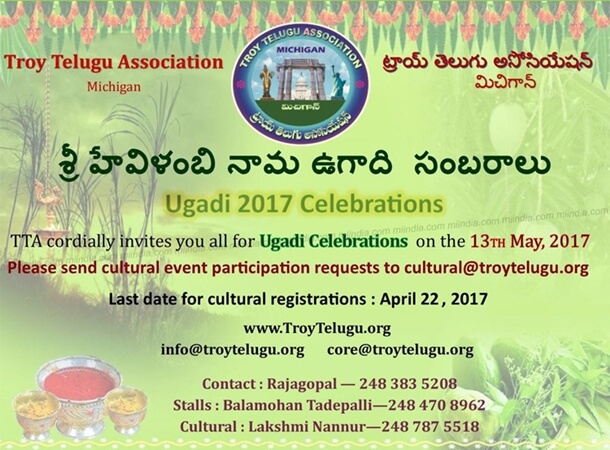 While India celebrated Ugadi on March 29, the Indian Telugu community in Detroit will welcome the Telugu New Year with Ugadi celebrations on May 13. One of the top Detroit Indian community events in May 2017, it includes cultural performances and entertaining competitions. The last date to apply for participation in cultural performances is April 22. Catch up with the Telugu Indians in Detroit over traditional Telugu food at the event. Hosted by the Troy Telugu Association, the event will be held at Rochester Adams High School in Rochester Hills.
Dileep Show 2017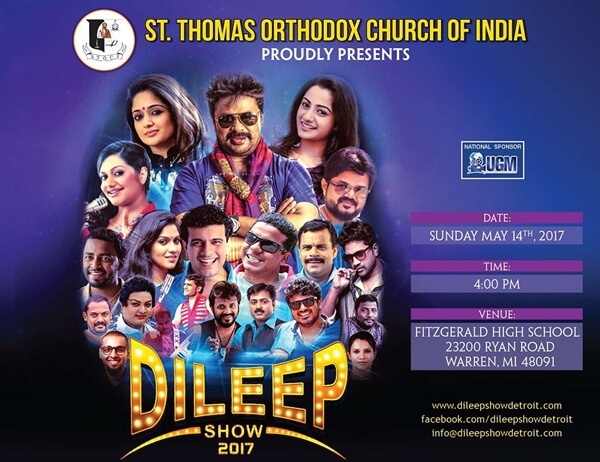 The Malayalam community in Detroit is in for a treat! One of Kerala's biggest movie stars, Dileep is set to entertain Detroit Indians with a live show on May 14. There has already been lots of buzz about the event as one of the best Detroit Indian community events in May 2017. The Dileep Show in Detroit comprises performances by eminent actors and singers including Kavya Madhavan, Namita Pramod, Rimy Tomy, Sudhir Paravoor and likes. Organized by St. Thomas Orthodox Church of India, Dileep Show will be held at Fitzgerald High School in Warren, MI.

Brahmotsavam Celebrations at SV Temple
Indians in Michigan need not visit the Tirumala Tirupati temple for Brahmotsavam celebrations in 2017 as Sri Venkateswara Temple in Novi near Detroit will hold the celebration from May 17 to May 22. One of the most auspicious and significant festivals in Tirupati, Brahmostsavam is a holy cleansing ceremony in honor of Lord Brahma. Among the most-awaited May 2017 Indian events in Detroit, MI, the 6-day religious celebration will feature pujas, musical programs and Indian classical dance tributes to Lord Balaji. Brahmostsavam celebrations will be held at the Cultural Center of Novi's Sri Venkateswara Temple in Michigan.