Cinema is a most popular visual entertainment genre which is not bound to a specific demography or a geographic location. It is absolutely true about Indian Cinema whose one of the great contributors is Anjan Das, a National Award winning Bengali filmmaker. Most of his films traveled to international film festivals and glorified Indian Cinema in different parts of the world. Most of the movies from his celluloid repertoire are art films adapted from Bengali literature. The Bengali Film industry lost Anjan Das as he breathed his last yesterday.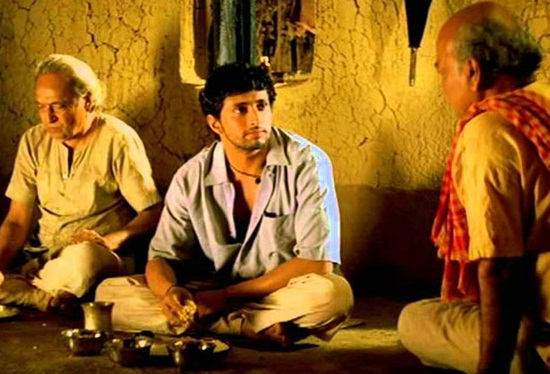 If we ride on the Time Machine back to the mid1970s, Anjan Das initiated his celluloid career with two documentaries – Tripura and The Art of Anant Malakar. Sainik (Soldier) was his directorial debut in Bengali Cinema. It was screened in Berlin Film Festival, Mongolia Film Festival, and San Remo Film Competition in Italy. Since then, his career flight had been upwards.
He devoted himself to filmmaking after having got his hand dirty in several documentaries. He was shot to fame with the release of the film Saanjhbatir Rupkathara in 2001. It was adapted from renowned Bengali poet Jay Goswami's first novel by the same name. London Film Festival recognized Saanjhbatir Rupkathara as one of the seven best films of 1971. The film was critically acclaimed in Montreal World Film Festival and Singapore Film Festival.
Iti Srikanta is another film from Anjan Das' repertoire to have ridden the waves of popularity in the world cinema. The film earned him the National Award for Best Audiography. He adapted the story from the novel Srikanta by Saratchandra Chatterjee whose Devdas has been adapted for celluloid in different Indian languages over the years.
Anjan Das received kudos from international film critics for his poetic film Jara Brishtitey Bhije Chilo (Those who were Drenched in the Rain). The story is based on a poem of the same name by Jay Goswami. It fetched him the Special Jury Award for director from Spain in 2004.
He heightened the glory of Bengali Cinema and Literature when his masterpiece, Faltu, won the National Award for Best Feature Film on welfare. The film was adapted from "Ranir Ghater Brittanto" (The Saga of Ranirghat), a telling tale of the difficult lives of refugees in Bengal, by Syed Mustafa Siraj. Achin Pakhi, another magnum opus in his celluloid career, was screened at the Cairo International Film Festival.
This piece of reminiscence from Indian Eagle is a tribute to the maverick filmmaker Anjan Das. May his soul rest in peace!