Considering an ideal spot to welcome the New Year, somewhere tranquil far from the maddening crowd? How about the sandy beaches of the Andaman and Nicobar Islands? Indian Eagle brings you Ankita Dhiman's experience of escaping into Nature's sanctuary at the Cheapest Airfare Guaranteed.
We all are looking for a firsthand experience with nature. I did not want a tightly scheduled trip covering the important hotspots, within the stipulated time. It would be like having a race against the clock.
I didn't plan for a holiday on the same lines. Mine was a very carefully planned family trip, a time to bond and relive childhood memories with my sibling.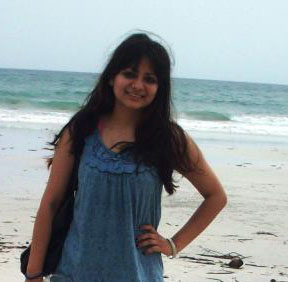 I longed to unwind, at my own pace enjoying a lazy stroll on a beautiful beach, sitting around a bonfire eating burnt s'mores under the stars. Andaman and Nicobar Islands have proven to be just perfect, for that getaway.
The group of islands, junctured at the Bay of Bengal and Andaman Sea, are a Union Territory of India. Andaman is much more than just beaches, which by the way are the best among all the places, I have visited so far. Right from the time you land at the airport, you are hit by a sense of surrealism of the island.
Untouched by western influence, it has managed to retain its nativity. Blending both ancient culture and modern outlook in perfect harmony, the Beauty of the surroundings hits you in the face.
It makes you wonder why you haven't been to the Andamans earlier. If you are looking for a calming, rejuvenating and a soul seeking experience, Andamans is ground zero for you.
Pack you backpacks, hit the trail that leads straight into the lap of luxury at the heart of blinding natural beauty, that is sure to take your breath away.