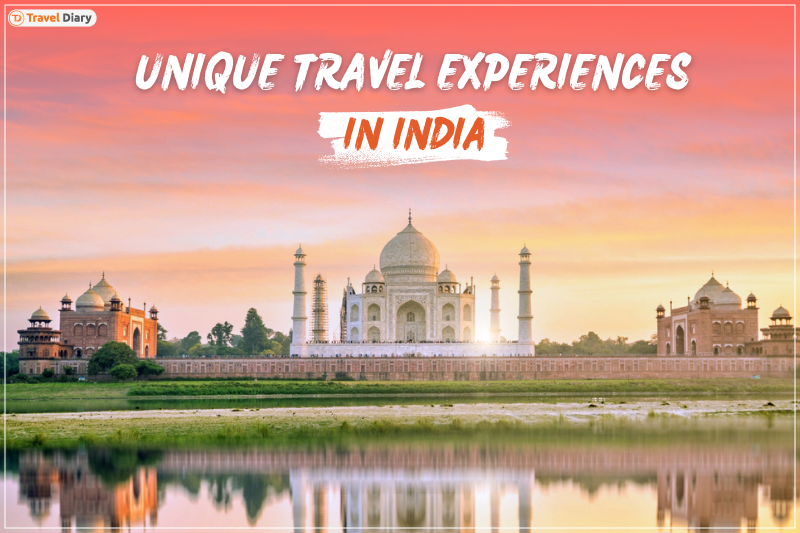 A trip to India will leave you with uncountable beautiful memories. Be it the joy of visiting heritage monuments, going on a road trip to Ladakh or trekking on a frozen river, you can have some of the most unique travel experiences in India. 
So, if you have already explored the most popular places to visit in India and want to try something new, you can brace yourself for unique travel experiences. Some may be delightful, some can be challenging, while others can be bizarre. In case you are looking for an adrenaline rush, you will also find some interesting outdoor activities that will leave you amazed. 
Here are a few extraordinary things to do in India for one-of-a-kind travel experiences. 
Check Out the Unique Floating Post Office at Dal Lake in Srinagar
If you are old school and still love sending postcards to your loved ones, you can do so at the floating post office at Dal Lake in the city of Srinagar. It is constructed on a wooden houseboat that has intricate carvings. Most travelers specifically take a houseboat ride to reach this post office so that they can send a postcard to their family and friends. It is definitely one of the top 10 unique travel experiences in India. The postal seal, which depicts a man rowing a shikhara, is as unique as this place too. So, if you want to capture the true essence of Kashmir, this is where you should go. 
Explore the Manali-Leh Highway on a Bike
If you are planning to travel from Manali to Leh during your trip to India, you can opt for a bike ride. A road trip in Ladakh is one of the most unique travel experiences that you can have in this incredible country. The awe-inspiring terrain along the route, will not just amaze but challenge you as well. Brace for extreme weather conditions as you travel via five high-altitude passes. If you are in for some adventure, this trip will satisfy you. 
Admire the Taj Mahal on a Full Moon Night
Just You, Taj and the Moon! Visiting the iconic Taj Mahal on a full moon night is one of the best things to do in India. But make sure you plan your visit in advance as the tickets are premium and limited to a small group of people. You'll be left awe-struck as the white marble structure wears different hues of silvers as the night sky turns midnight blue. This unique travel experience will definitely be one that you'll never forget in a lifetime. 
Enjoy Trekking on a Frozen River 
Another unique travel experience for adventure sports enthusiasts, you can also try trekking at a high altitude frozen river. If you are bored of scaling mountains, the Zanskar Frozen River Trail will not disappoint you. It is considered as one of the most challenging treks in the Himalayan region. Located at an altitude of 3,850 m, this trek will test your skills. You need a few months to prepare for this trek, so make sure you have enough time. 
A Natural Hornbill Alarm 
Located almost 460 km from Bangalore, Dandeli is full of natural beauty. You can opt to stay in treehouses at the Hornbill River Resort. You will absolutely love the morning calls by the exotic Hornbill birds as they perch themselves on the railings every morning. This is one of the best travel experiences that you can have during your trip to India. Also, the awe-inspiring views of the surroundings will leave you mesmerized. 
What makes India unique is its diversity not just in culture but also landscape, wildlife etc. Which of the unique travel experiences mentioned above would you like to opt for during your trip. 
If you are traveling from USA to India, you can avail the best Indian Eagle flight deals when booking your flight tickets. So, why wait? Plan your trip today and get ready for some of the most unique travel experiences.
Disclaimer:
Indian Eagle claims no credit for the images featured on its blog site. All the visual content is copyrighted to its respective owners only. We mention the source name of the image whenever possible and found. However, if we miss acknowledging the owner's source, please contact us. In case, owners don't want us to use their images, we will remove them promptly. We believe in providing proper attribution to the original author, artist, and photographer.