If you are an Indian citizen thinking about moving to the United States, you are not alone. The USA is a popular destination for immigrants seeking better educational, career, and quality of life prospects. It is an exciting location for people wishing to start a new chapter in their lives, thanks to its diversified culture, strong economy, and numerous opportunities. Nonetheless, the relocation process can be complex and stressful, particularly for those unfamiliar with the legal and logistical requirements. 
In this article, we'll look at the several paths available for people who are thinking to migrate to USA from India, as well as the eligibility requirements and the stages involved in the migration process.
Why is migration to USA important for you?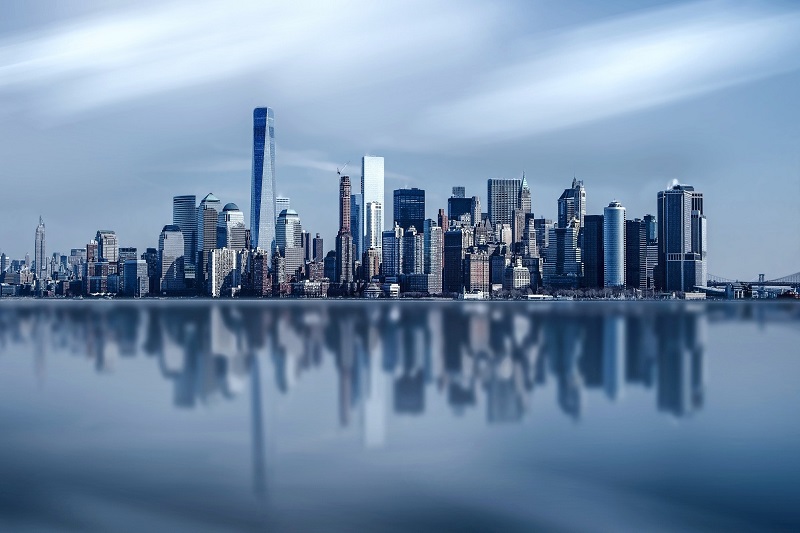 Relocation to a country like USA is important because of the following:
The world's most powerful economy.

Better lifestyle with a high standard of living.

There is an increase in demand for workers of all skill levels.

Cultural melting pot.

There is a lot of room for advancement in your career.

High salary with huge savings.
Immigration Process & Approach
Here's all you need to know about the immigration process for different categories for India to USA migration.
USA Immigration Process for Employee
Candidates with temporary work visas can enter the United States to work for a sponsoring employer. The visa is only valid for a certain period, after which the applicant must return to his native country. Applicants may be awarded work permit visas if their prospective employer files a petition with the USCIS on their behalf.
USA Immigration Process through Investor Route
The EB-5 investment visa for US immigration allows wealthy individuals to obtain a green card granting permanent residence status as soon as they enter the country, without having to wait long periods of time. You must be willing to invest a considerable sum of money, ranging from 500,000 USD to one million USD, to qualify for this visa. The funds must be invested in an American business, and the applicant must be willing to actively engage in its management.
USA Immigration Process with Family
Family members of US citizens or Green Card holders can also apply for permanent residency in the United States. Depending on the degree of affinity, there are two types of family-based immigration. The opportunity to live permanently in the United States is provided to – spouses (future), unmarried children under the age of 21, and parents of US citizens or Green Card holders. These people can receive their permanent residence permit right away. The second category includes siblings and children of US citizens or Green Card holders over the age of 21. They have a limited number of Green Cards accessible to them. They are also commonly subjected to longer wait times.
Steps to be Taken While Applying for Migration to USA
Below are the mentioned steps that should be considered while you are in the process of immigration.
Check your eligibility: Before you begin the migration process, you must first discover whether you are eligible to immigrate to the United States. The US government has numerous immigration schemes available, including family-sponsored immigration, employment-based immigration, and diversity lottery visas. Because each program has its unique qualifying rules, you should do your homework to determine which program is most suited to your circumstances.
Get a visa: A visa is required to enter the United States. The sort of visa you require will be determined by the purpose of your visit. If you intend to stay in the country permanently, you will require an immigrant visa. If you intend to visit the United States for a short period of time, you will require a non-immigrant visa. A visa can be obtained from the US embassy or consulate in India.
Prepare your paperwork: The US immigration process requires a substantial amount of documents. You will be required to present documentation proving your identification, education, work experience, and financial resources. It is critical to verify that all of your documentation is in order and that you have copies of everything that is required.
Wait for the approval: You will have to wait for approval after submitting your application. The processing period varies according on the kind of migration and the country of origin.
Attend visa interview: You may be asked to attend a visa interview if necessary. The interview is designed to evaluate whether you meet the eligibility requirements and to evaluate your intentions for immigrating to the United States of America.
Obtain Green Card: If your application is approved, you will be issued a Green Card, which will serve as confirmation of your resident status in the United States. You may also be required to attend an Oath of Allegiance ceremony.
Settle in US: You will be able to migrate to the United States and begin the process of settling in a new neighborhood once you have obtained your Green Card. Finding work, enrolling in education or healthcare programs, and adjusting to a new culture and way of life are all possible.
There is vast information available for anyone wishing to relocate to USA from India. Before taking any moves in this regard, it is critical to grasp all of the rules and regulations. But, with proper planning and research, anyone can realize their ambition of emigrating to the United States!
The important step apart from the visa approval mentioned above is booking flights to United States. If you don't book your itinerary properly, you might face issues. So, visit Indian Eagle and get top cheap flights deals so you can fly to the US without burning a hole in your pocket. 
Indian Eagle flights are the easiest way of traveling from India on a budget. It is counted among the most reliable flight booking websites and has been offering affordable travel solutions to the Indian diaspora in USA. 
Is Indian Eagle trustworthy for flights? Yes, it has been offering affordable travel solutions from USA to India for the past 15 years. It definitely is a reliable flight booking company.