Houston is one of the most visited cities in USA and has numerous tourist attractions to keep the visitors entertained. There are more than 150 museums here, which include NASA's Space Center Houston.
You will find numerous dining options, shopping markets, and nightclubs to make sure you have a fun-filled trip. Through this infographic, you can check out the top things to do in Houston so you don't miss out on making the most of your time here.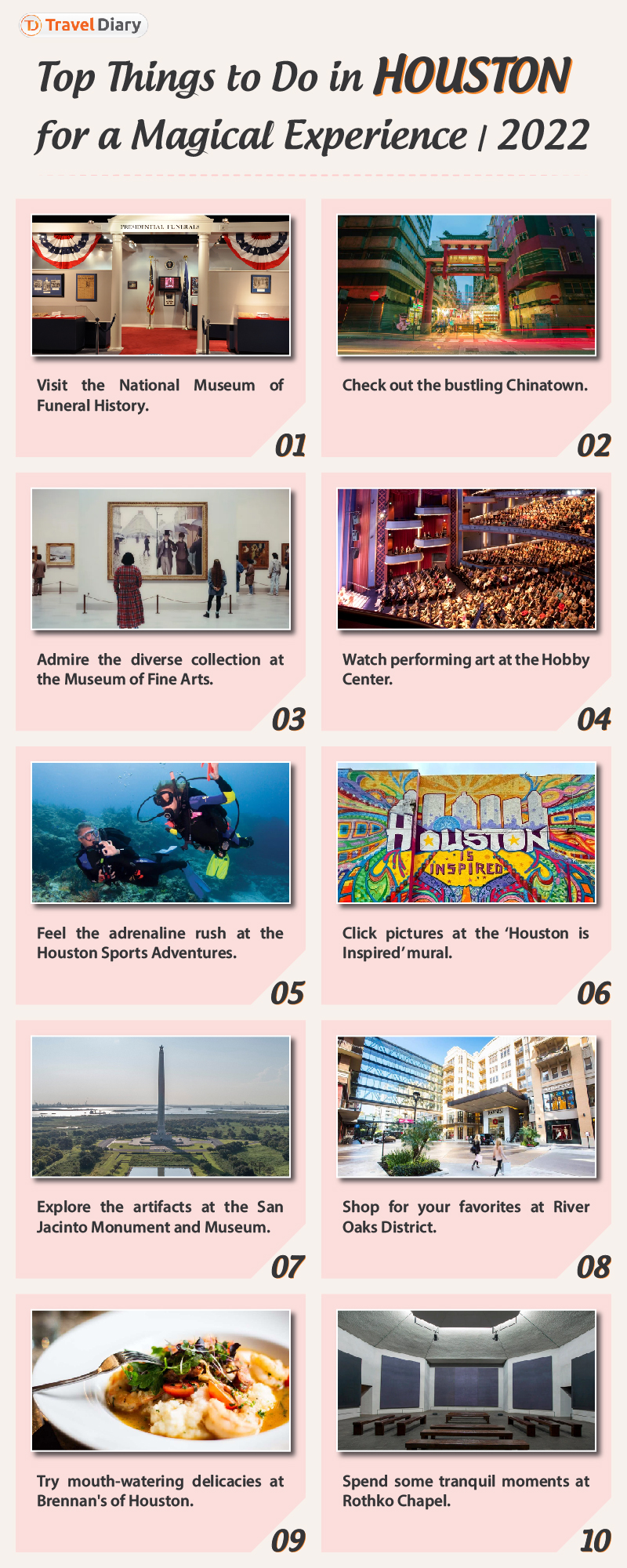 Embark on your Houston adventure by booking cheap international flights with Indian Eagle. So, why wait? Plan your itinerary today!