We all have different hobbies and interests. Each adventure has its own thrill, and it can be either fascinating or boring. Rock climbing in India is one such activity that has grown in popularity. It takes a lot of endurance and enthusiasm. 
 Climbing up, down, or across natural rock formations or artificial rock walls is a thrilling adventure. It requires both physical and mental strength, and adventurers are increasingly seeking such expeditions. India is a haven for adventurers, thanks to the diversity and abundance of thrilling activities that entice daring minds to have thrilling experiences with their favorite sport. 
The country's incredible rock formations, such as Yana Rocks, Hampi Boulders, Gilbert Hill, and many more, provide spectacular encounters for rock climbers. If you want to know the top rock-climbing destinations in India, here are the famous sites and exquisite thrills on offer.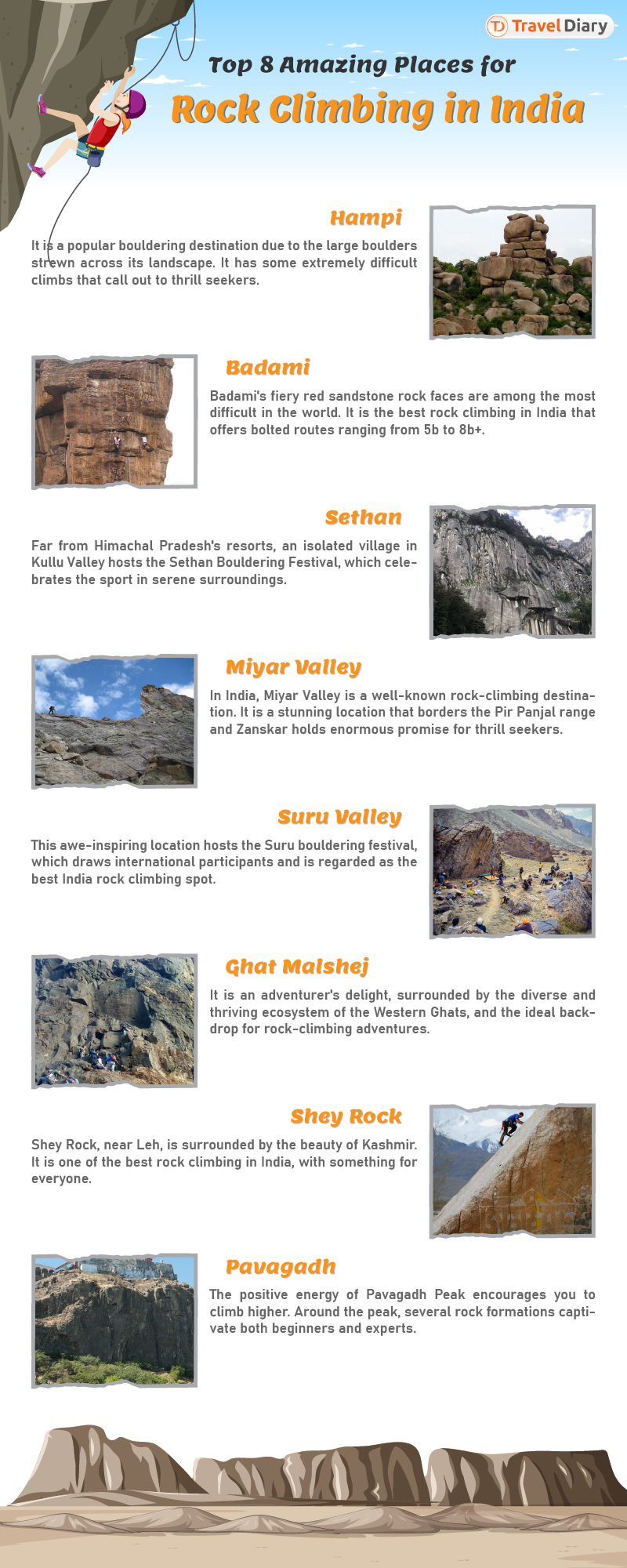 Also Read: Unexplored Treks In India
From north to south, India has the ideal landscape for adventure seekers. Rock climbing is quickly gaining popularity in the country as more and more spots are managed by professional rock climbers, lowering the risk of injury and increasing the likelihood of having a great experience. Travelers can start their adventure travel plans in any of these locations.
If you are planning a trip to any of the top destinations listed above to enjoy rock climbing in India. You can book your flight tickets with Indian Eagle at a very low cost. So, what are you holding out for? Plan your trip and book flights to India with us that suit your requirements.
Disclaimer: 
Indian Eagle claims no credit for the images featured on its blog site. All the visual content is copyrighted to its respective owners only. We mention the source name of the image whenever possible and found. However, if we miss acknowledging the owner's source, please contact us. In case, owners don't want us to use their images, we will remove them promptly. We believe in providing proper attribution to the original author, artist, and photographer.