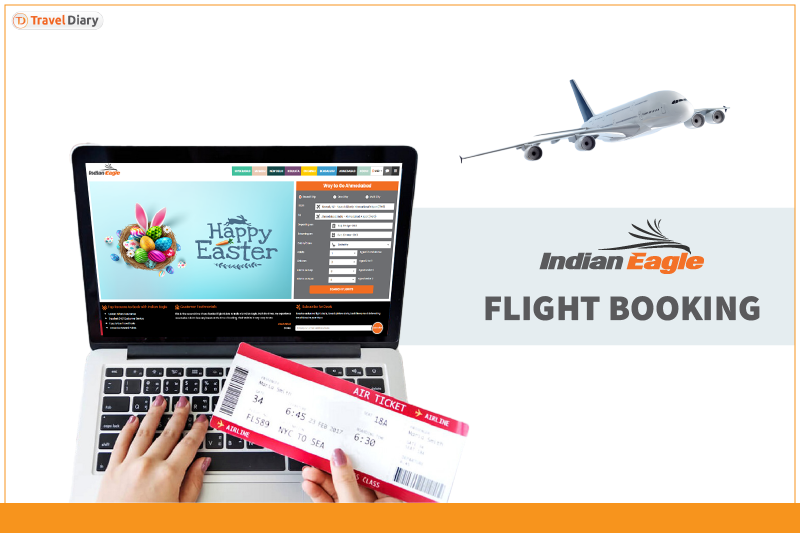 Flight booking is one of the most important steps when planning a trip. With the advent of technology and the increase in competition among flight booking platforms, it has now become convenient for you to book an itinerary from the comfort of your home. You can not just get a cheap flight booking; you can also compare prices, select your preferred airline, choose from a range of travel classes, and book the most affordable option.
Be it a leisure or business trip, online flight booking agencies will help you with your flight search. And if you are traveling from USA to India, Indian Eagle is the most reliable option. It has been offering cheap travel solutions to the Indian diaspora for the past 15 years.
Indian Eagle Flight Booking
Since 2007, Indian Eagle has been a trusted flight booking company for people seeking cheap flights from USA to India. With a commitment to customer satisfaction, Indian Eagle provides you a hassle-free booking experience. Round-the-clock support and a user-friendly interface lets you book your ticket with ease. Dedicated to offer flights at competitive prices without compromising on comfort, Indian Eagle flight booking is an affordable and trusted option for those traveling to India.
Indian Eagle Flight Search
You can find the best deals through the easy-to-use Indian Eagle flight search. Just enter your preferred departure or arrival dates, travel classes etc. then compare and choose from an array of flight options. You can also refine your search based on price and airline. So, if you are traveling from USA to India, Indian Eagle is your go-to choice to find the cheapest flight tickets.
Also Read: The Ultimate Guide to Finding Cheap Flights from USA to India
Indian Eagle Flight Deals
If you want to save a little more during your budget trip, you can make use of the ongoing Indian Eagle deals. For over a decade now, Indian Eagle has earned a reputation for offering the best flight deals for travel from USA to India. From utilizing last-minute bookings and group discounts to Eagle Deals and other such amazing offers, you are guaranteed the lowest fare available. So, no matter if you are on a business trip or a family vacation, you can use Indian Eagle flight deals and save more. This way, you can explore all that incredible India has to offer without worrying about the budget.
Indian Eagle Reward Points
A unique loyalty program, Indian Eagle Reward Points offers frequent flyers exclusive discounts and benefits. You can earn points for every flight booked with Indian Eagle, which can later be redeemed during future bookings to save even more. Not just you, even your family members can utilize your reward points when booking an itinerary. If you are a frequent traveler, enrolling in the Indian Eagle Reward Program is a smart choice to maximize your savings.
Indian Eagle Customer Support
Indian Eagle is committed to offering a seamless experience to all its customers. A team of dedicated experts is available 24/7 to offer you prompt and personalized assistance for any query or concern. From flight bookings to cancellations, you will get the required assistance round-the-clock. 
Plaza Premium Lounge Access Pass by Indian Eagle
Not just cheap international flights, Indian Eagle also offers a lounge access pass that will let you make use of the complimentary services at the Plaza Premium Lounges at partner airports. By paying just $40, you can enjoy comfortable seating, relish delicious food and beverages, and avail various other amenities. At these world-class airport lounges, you can relax during a layover or catch up on work in peace. So, add-on this access pass while booking to enhance your travel experience.
Indian Eagle flight booking is a one-stop solution for all your travel needs! If you are looking forward to traveling from USA to India, book your international flights today. 
Disclaimer:
Indian Eagle claims no credit for the images featured on its blog site. All the visual content is copyrighted to its respective owners only. We mention the source name of the image whenever possible and found. However, if we miss acknowledging the owner's source, please contact us. In case, owners don't want us to use their images, we will remove them promptly. We believe in providing proper attribution to the original author, artist, and photographer.