The food palate of Chennai has countless other offerings than just idli and dosa. Apart from local delicacies, the city is also home to some of the best cafes, Mediterranean, Chinese, and continental restaurants. Most of these are located just a few minutes' drive away from the Chennai International Airport and attract a lot of people either who are flying in or out of the city. These food places near Chennai Airport provide flyers with an opportunity to satisfy their food craving on the go.
So if you are a little early for your flight or want to enjoy a meal as soon as you land, check out these food places near Chennai Airport for a fulfilling dining experience.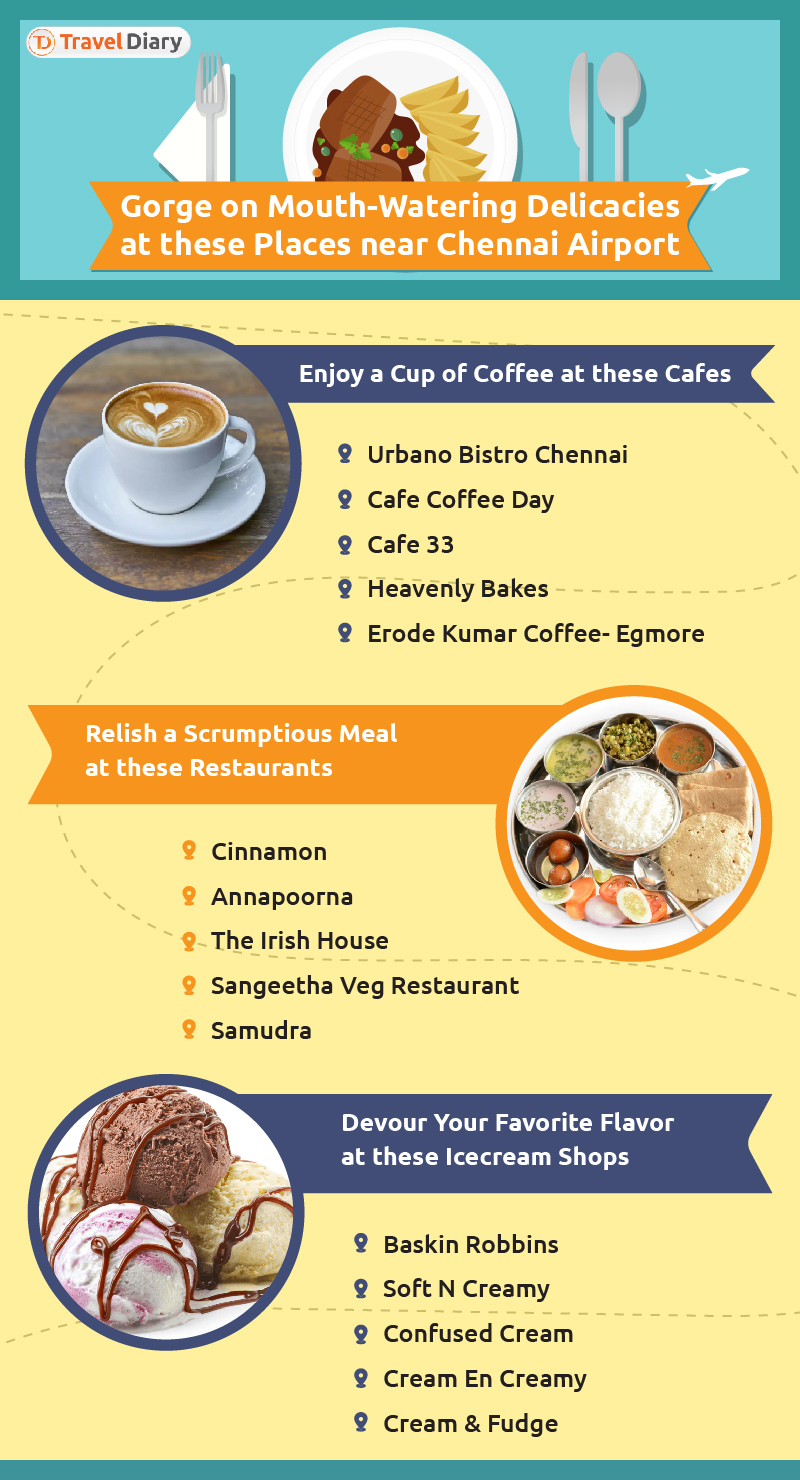 Book cheap flights to Chennai with Indian Eagle and enjoy flying at affordable prices. You can even get a chance to utilize some of the on-going deals to save more when you travel. So, why wait? Plan your itinerary today and get ready to explore the unique flavors of delicacies at these food places near Chennai airport.