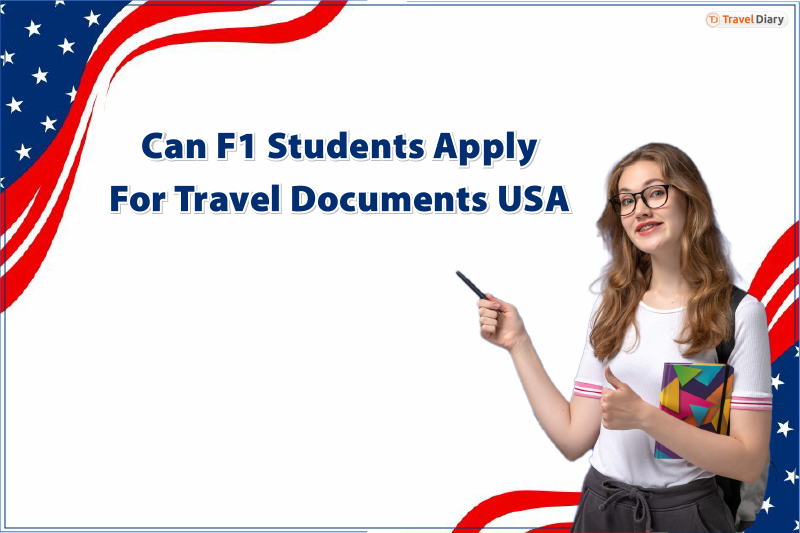 When it comes to studying abroad, most students choose the United States of America. Because of the diverse and extensive range of courses available to overseas students, the American education system is widely regarded as the most adaptable in the world. 
Students on an F1 visa are allowed to stay in USA to attend classes. They can also stay outside the country for up to a certain period of time. As an F1 visa holder, you can travel during academic breaks or in the event of an emergency. Not just your home, you can also travel to a different country. Before you plan and book your trip, you must first follow several guidelines. This is to ensure that you can re-enter the United States without any hassle.
What is an F1 visa?
An F1 visa is a form of non-immigrant visa that allows students to study a full-time course in the United States at a college, university, or language training program that is recognized. This visa is provided by the US Department of State and is intended to allow international students to enter the US solely for the purpose of studying.
Book Indian Eagle cheap tickets to save more once your F1 visa application is accepted. If you are an F1 visa student looking to travel and wondering can F1 students apply for travel documents in USA, continue reading. 
If you are visiting USA soon, then use Indian Eagle flight search to book low-cost flights and enjoy an affordable trip.
Also Read: Things to Know Before Applying for a Visa to India from USA
Can F1 Students Apply for Travel Documents USA? 
Yes, F1 students can apply for travel documents in USA. As a student, you can obtain travel documents in the United States by submitting form I-131 to the USCIS (U.S. Citizenship and Immigration Services) and attending a biometrics appointment. It is critical to verify your eligibility, pay the filing fee. You also need to be prepared to wait while the USCIS reviews your application.
If you are wondering how to book multiple flights on Indian Eagle, just visit the website and the user-friendly search menu will make things easy for you.
Also Read: An Essential Packing Checklist for Indian Students Traveling to USA
Where Can I Travel with an F1 Visa?
You are permitted to travel anywhere within the United States as an F1 visa holder to study at your academic institution. Also, if you wish to explore other countries, you can do so by obtaining a valid visa. Are you planning to travel outside of the United States? You must get a travel signature on your I-20 form from your designated school official (DSO). This signature is only valid for one year, and you must obtain a new one every time you leave the country and want to re-enter.
By planning your travel in advance, you can also get discount cheap flight deals.
List of  Documents Required
So, before you travel from the United States to another country, make sure you have the following documents:
A passport that is valid for at least 6 months following your return to the United States.

A current F1 visa.

A properly filled form I-20.

Bank statements, scholarship award letters, sponsor letters, and other documents that demonstrate your financial situation.

Admission letters, unofficial transcripts, university ID cards, etc. as proof of your admission.

SEVIS fee receipt, form I-901.

An optional letter from the university is needed. It will state that you are a student at the institution.  And also explain the nature of your enrollment such as your major, research activities, etc.
If your question was can F1 students apply for travel documents in USA? The answer is yes! Now you are aware that a student with an F1 visa can travel to India or anywhere in the world and back to the USA, as long as they have the necessary travel documents. It is always advisable to consult with the relevant authorities or an immigration officer before making any travel plans.
Are you planning to visit USA soon? Then visit Indian Eagle, it is a cheap flight booking website that lets you book low-cost USA to India flights so you can enjoy a budget-friendly.